In the Southeastern part of the United States, there is a highly underrated and special place. The state of Alabama is an area that has something for everyone. Alabama is a very neighborly place, and it's also wonderful for the avid outdoorsman. Indeed, fishing spots in this area are almost boundless. All you have to do is obtain your Alabama fishing license, and then you will quickly learn just how many angling hotspots there truly are in this state. Consider some of the following options: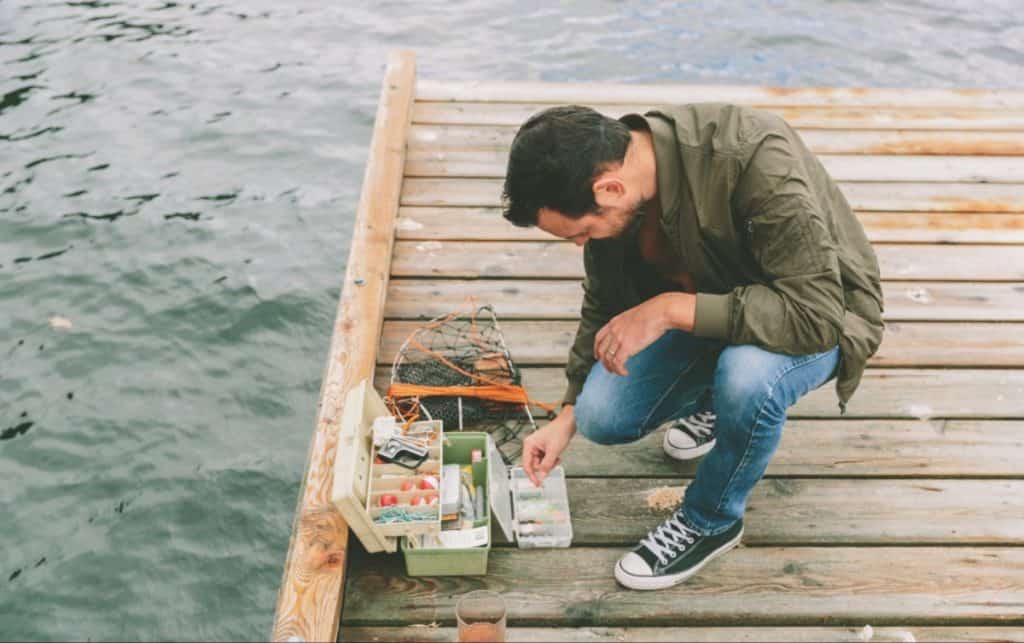 Pickwick Lake
Pickwick Lake is a reservoir that is shared with part of Tennessee as it runs 50 miles across from the Pickwick Land Dam to the Shoals region in Alabama just below Wilson Dam. With this fishing spot reaching full pool, it has an acreage of at least 47,500. McFarland Park in Florence has become well-known for their fishing tournaments.
Pickwick Reservoir has ranked high in many state designated categories, including being ranked #3 the reservoirs hosting at least five or more tournaments; among the top four for "Bass Weight Average"; and among the top five in areas such as "Pounds Per Angling Day" and "Hours For Bass Larger Than Five Pounds." Alabama Anglers are always looking for that elusive "triple crown" of bass fishing. That is, they want to catch a combination of a largemouth bass, a smallmouth bass, and a spotted bass. They are able to do that at Pickwick Reservoir due in part to the fact that this fishing spot is literally world-renowned for its fabulous stock of smallmouth bass.
Pickwick lake is divided into several sections, and the best part of the lake to fish at would be the Shoals section. It's just on the opposite end of Seven Mile Island, and the smallmouth bass there are truly incredible! Indeed, the Smallmouth habitat is so good at this lake that several records have been set as noted by the International Game Fish Association.
Even if bass fishing isn't your thing, there are plenty of other fish species to choose from at Pickwick. Crappie, blue catfish and channel catfish are all in high supply at this lake. Sauger are also in high supply during the winter months because that's their spawning season. You can easily access the Pickwick Reservoir on the south side by going through the Sheffield community; Muscle Shoals, Florence, and Waterloo well all provide you access on the north side.
Pickwick Lake has always yielded good electrofishing samples throughout the years. For example, in 2012 the electrofishing test showed that there was the highest percentage of largemouth bass over 15 inches in at least a decade.
Of course, if this is your first time fishing on Pickwick Lake there are certain guidelines you should follow.
First of all, the best places to fish for the larger examples would be in the deeper parts of the reservoir. If you are using a deep hump strategy or an aquatic weed margin then chances are you will catch as much fish as you want all the way up to your limit. Traditional baits remain a good strategy but other Anglers have been known to use fish head spin rigs, spoons, and 5-inch spin rigs as bait with considerable success.
Lake Eufaula
Lake Eufaula is definitely a special place for anglers for sure. Located on the Chattahoochee River, this lake boasts over 45,000 acres with a broad spectrum of different fish species available for you to catch. Formed by the Walter F. George Dam and owned by the US Army Corps of Engineers, Eufaula Lake only requires you to have either a Georgia or Alabama fishing license if you are between the ages of 16 to 65.
Lake Eufaula has an impressive population of many different species of fish. Their populations have a proven track record of remaining strong and consistent. They have gone through a few difficult years, but anglers continue to be able to catch largemouth bass that are top of the line. In a nutshell, for those that are able to land a largemouth, they can rest assured that they will find specimens that are large, fat, plump and healthy. Spotted bass continue to increase in population throughout the waters of Lake Eufaula. Many anglers looking for black crappie have been impressed as well. They have noticed that they continue to increase in population throughout the recent years.
The northern part of Lake Eufaula is a bit more undeveloped than the rest of it, but it has the advantage of being just 10 miles away from Eufaula. Another way that the lake makes up for these shortcomings would be being a part of the Eufaula National Wildlife Refuge. Besides fishing, there is hiking, hunting, and observing wildlife at this wildlife refuge.
Finally, at all parts of the lake, boat access is easily obtained. It doesn't matter whether you are on the Alabama side with the Georgia side. Additionally, you can easily gauge the current bass population simply by looking at the latest bass tournament results.
Joe Wheeler State Park
Joe Wheeler State park is a part of Wheeler Lake, and it encompasses a gorgeous 2,550 acre state park. This area boasts a waterfront lodge, convention facilities, a restaurant, an 18-hole golf course, a full service marina with several docking stations, camping opportunities, a group of community lodges, and several lakeside cabins. bank fishing, pier fishing, and boat fishing are all good options at Joe Wheeler State Park. If you don't have your own boat, no problem. Joe Wheeler has several rental organizations located right there on the lake banks.
If you're a real heavy-duty fisherman, you would do well to have plenty of equipment. It can get fairly deep in certain areas, so you will need the right tools to measure the depths.
Either way, if you're an angler, you can rest assured that Joe Wheeler State Park is the place for you! Joe Wheeler is a state park and lake that was formed by the Tennessee River, so it definitely has a lot of fish opportunities. Specimens such as largemouth bass, smallmouth bass, hybrid striped bass, white bass, bream and crappie. The fact that Wheeler State Park is formed by the tremendous Tennessee River makes it very versatile. It truly has something for everyone, including professional anglers or folks who simply want to just fish directly from the bank.
If catfish is more your thing, then there is no point in neglecting this life. You will still be in luck, because there are many testimonials of those who have landed catfish of even a hundred pounds or more. A good rule of thumb would be to fish with a rod of at least 7 inches with a minimum of a medium action on the rod.
Another thing that some anglers on Wheeler Lake swear by would be fishing near one of the power lines. This is because it changes the terrain of the bottom of the lake, making it more amenable to catfish because the water will have a "bubbling" effect.
The beauty of Wheeler Lake is that there are many professional guides out there that will do everything in their power to enhance your experience. They will also be able to tell you everything there is to know about that particular species of fish you are looking to land. For example, they can tell you about catfish, which will usually begin betting around May and will be ready for catching in June.
Whether you go with a guide or not, you are sure to have a very enjoyable and pleasant fishing experience on Wheeler Lake!
Lay Lake
Lay lake is a reservoir that is 12000 glorious Acres devoted to your fishing pass time. This lake is not only popular with tournament fishing, but also with recreational boating as well. The lake offers at least seven public access areas with boat and bank access to a lake included. The Alabama Power Company first impounded this Lake in 1914. Additionally, this lake became very well known for their fishing prowess within that very first decade.
Located 65 miles south of Birmingham, Lay Lake has a species of fish for everyone. Diverse examples such as largemouth bass, smallmouth bass, crappie, catfish, white bass, striped bass, and hybrid striped bass are all present in Lay Lake.
If you decide to visit the lake in the summer months, you should head down to the lower end of the water in order to find the best specimens of largemouth bass. Moreover, you will find that using a wireless frog and swim jig is more than sufficient in order to land a largemouth that is especially large. You should always vary your fishing practices accordingly based on whatever type of fish you desire to catch. For example, you should consider wading in the water in depths of at least 18 to 25 feet of water if you want the best opportunity to catch some schooling shad bass instead of the fully grown types. Additionally, another great idea for catching bass would be to venture to Logan Marin Dam. You need to study the current carefully and determine if it is flowing. If this is the case, your best option for catching as much bass as possible would be to use a jig-and-pig. They are available at all bait shops and quite a few hardware stores, and they have developed a solid track record of success for anglers who want to catch a bass of at least five pounds or more. If the Logan Marin Dam has a slower water current, then that is the time where you should strongly consider using a topwater or crankbait lure. These should always be standard in every angler's tackle box.
Gulf State Park Pier
Gulf State Park Pier is truly a sight to behold. Located on the Alabama coastline, this is a great place for you to try your luck at fishing off of the Alabama coastline. It is a wonderful spot for catching King Mackerel and Tarpon, among other things. If you are going to look for King Mackerel in this spot, you should have at least three different rods and reels. You will need such things as live baits (preferably pilchards), blue runners, mullets, and frozen cigar minnows. These are all lures that are perfectly acceptable for landing a King Mackerel.
Of course, if you are only looking for King Mackerel, the only rod that you should be concerned with would be the 9-foot medium spinning rod with a 10-pound mono line or a 20-pound braided line. It is great for large lures, plugs, and live baits. This spinning rod also can be used to catch cobia and tuna, which are other well-known pelagic species. A pelagic fish is defined as a fish that can inhabit the upper layers of the main open sea. These fish may think they are safe, but they definitely aren't when you have this type of equipment.
Another type of rod you can use to fish off the Gulf State Pier would be the seven-foot rod for catching such things as pompano, span fish, whiting fish and other types of small game fish. Moreover, if saltwater fishing is your thing, you are definitely in luck at this location. Not only are cobias, king mackerel, and tarpon available, but also speckled trout and flounder.
Beginners will find this a great place to do saltwater fishing simply because it is right off of a pier. They will enjoy the fact that you can kill two birds with one stone: you can relax with your friends and family and you can catch fish at the same time. Of course, even with an excellent fishing spot such as Gulf State Park Pier, there are some things to consider. Take a look at the following:
Solid fishing rod
There is no question that pier fishing is a huge challenge. However, if you have a fishing rod that has been tested for at least 12-50 pounds, then you are in solid shape for catching some heavy-duty fish!
Lewis Smith Lake 
Located about an hour north of Birmingham, if there is one thing that Lewis Smith Lake has going for it, it would be tranquility. Unlike some of these other listings, this Alabama fishing spot seems to have just the right balance. It is not so bland that it doesn't have good fish, but at the same time it's not so popular that you would have to share the lake with too many people. 
One of the most unique things about Lewis Smith Lake is that it is surrounded by natural woodlands, limestone outcrops, and a rocky landscape all enmeshed in a picturesque environment. Lewis Smith Lake is also blessed with crystal clear waters that are naturally self-cleaning. However, this also can be a bit of a curse as well, simply because it can make it more of a challenge to catch finicky fish species such as bass or trout. However, it is well-worth the battle, and your personal satisfaction will definitely be improved if you are able to land one of these specimens. Just imagine the large smile on your face as you hold up your latest trophy in your hands!
An added benefit to this lake would have to be the fact that there are many different species of fish for you to choose from. First of all, there are many different varieties of bass. Options such as largemouth bass, smallmouth bass, striped bass, spotted bass, and speckled trout abound throughout the waters of Lewis Smith. 
Of course, your strategy will vary depending on what type of fish you are on the lookout for. For bass, you probably should have some lures that carry a minimum of an 8-pound test in your tackle box. You also should have lures that blend in with the surroundings since this water is going to be more transparent than other lakes. 
Of course, there are times where you just might have a bad day on this lake. It is a challenging spot, especially for beginners. However, there is at least one backup plan that you can utilize if you are on the lookout for the bass and they aren't biting. In that case, one of the things that you can do would be to head to the tailrace that is just down from the dam and try your luck with trout fishing. This runs all year-round, and it is based on the Sipsey fork side of the lake and fed by the Warrior River. Additionally, this trout fishery is home to many different species of trout. Whether you are fishing for bass or trout, it is definitely important to have the right bait. One of the things you should look for in this case would be redworms. There have many testimonials of fishermen in this area landing trout as high as 18 to 20 inches simply using this bait!
Mobile-Tensaw Delta 
The Mobile-Tensaw Delta is literally known by locals as a vast underwater jungle wilderness. This delta is home to numerous river channels, and they all converge to form into a cluster of hundreds of small islands. This area is known for great fishing, but do be careful. The natural habitat is full of not only bears, alligators, bull sharks, and bobcats, but venomous snakes as well. The Mobile-Tensaw Delta is also prone to about ten feet of flood waters in the fall.
The Mobile-Tensaw Delta is a region that is appealing to many people because it possesses some truly unique characteristics. Designations such as the flooding make this somewhat primeval location have an earlier fishing season than other Alabama locations. Moreover, there are certain species of fish that are much easier to catch in this area than other Alabama fishing spots. Indeed, if you are a bream fishing enthusiast, you will be in luck here.
Either way, don't think for a minute that the Mobile-Tensaw Delta is all about just bream fishing. They also have species such as shellcrackers, blue gills, speckled trout, redfish and even flounder all have immense populations within this area. Indeed, if you are looking for some unique types of fish to catch, this is definitely the place to be! 
Like other places, knowing the right bait to use is essential for the Mobile Delta, and of course it depends on what type of fish you are after. For redfish, you should consider going for live shrimp. However, be aware that they will go for plastic grubs or crankbaits. Sportsmen have been known to catch redfish of up to 55 pounds.
Of course, if you have never been to the Mobile Delta before, there are a few things you should keep in mind. First of all, if you happen to encounter a smell similar to a ripe watermelon, that means that you have just come across some bluegill spawning grounds. Additionally, you should be aware that the Mobile Delta area can be a tad bit confusing. However, this can be easily overcome if you simply take a handy GPS unit with you.
There is also a specific time when you should fish in the Mobile Delta. For example, most individuals recommend that you fish in the Mobile Delta in November and do it by the northern side of the I-65 bridge. Most of the tournaments that take place in this spot are done there, and November is not only a good time for catching some unusual specimen, but the bass are pretty thick during that time frame as well. 
Fort Morgan Peninsula 
Fort Morgan Peninsula is located on Dauphin Island, and it is a dream come true for those who enjoy surf fishing. They will find that Dauphin Island is well-known to the locals and gets a lot of tourism because of its appealing scenery and views of the Gulf Coast. They will find the surf fishing very challenging and appealing as well. For many visitors, Dauphin Island and Fort Morgan Peninsula becomes a favorite destination, and some will even return year after year. Indeed, a few people enjoy it so much they even become permanent residents.
There is no question that the locals at Fort Morgan Peninsula love visitors. They also do everything they can to accommodate fishermen. The first way they do that would be through enlightening them on all of the different types of fish out there that the visitor can catch. Fish species such as redfish, spanish mackerel, speckled trout, king mackerel, white trout, cobia and many others will all whet the appetite of the angling hobbyist. Additionally, they will enjoy Fort Morgan Peninsula because it has an immense amount of exciting action. They will be able to cast their out on the waves and surf and be able to drink in the challenges of a resisting fish. The best time for you to enjoy Fort Morgan Peninsula is when the tide is falling. That is one of the main moments when the tide is falling and when the door is opened for all of your favorite fish to come out. Believe me, there is nothing like the satisfaction you will feel when you are holding one of these large fishes and having your picture taken.
Of course, if you are going to accomplish this well, you will need to have the correct bait. This might be one of the best fishing spots in the whole state of Alabama, but you still have to do your part. Items such as big blue crabs, mullet, croaker, large podgy, and minnows are all acceptable as bait. Moreover, there are many occasions where you might even encounter a red snapper in this area if you are persistent!
Of course, if you are looking for something more sizable than this quarry, you are more than welcome to charter a fishing boat and go out into the Fort Morgan waters in search of extra quarry. They will look for such things as billfish, and of course it is up to them whether they keep the catch or not. Many people will simply take their photograph and then throw the fish back. However, if you are interested in cooking your own catch and don't want to do it yourself, please be aware that there are plenty of fishing restaurants within the area that will be happy to cook it for you.
It is definitely a wonderful place to go, and after you have tried fishing off the Fort Morgan Peninsula you will probably not want to do anything else! 
Escambia County Lake 
Escambia County Lake is a fascinating lake that is known by the locals as Leon Brooks Hines Lake. It is an 184-acre body of water that is a part of a group of 23 public fishing lakes that are managed by the State of Alabama. Escambia County Lake has developed a well-known reputation for having various species of bass swimming within their waters. One of the most prominent types they have would be the largemouth bass, as many anglers to this lake would attest. Moreover, many anglers will tell you that the best way to get this largemouth bass is by utilizing red bait. That is definitely the case on this lake as well. Other methods that anglers on Escambia County Lake have had success with would be by using their shredded plastic worms, keeping their hooks sharp, and simply facing the wind as they angle out on this lake. 
Besides largemouth bass, one of the fish types you can expect to land here would include such things as redear sunfish and plenty of bluegills. You will not be disappointed with the output of this large, that is for sure! The other pointer you should consider if you are going to stop at this lake would be between May and August, especially during the full moon days. This is when many species of fish are beginning to spawn, and that will make them more readily available than normal time periods. You should also stay in no more than three to five feet of water. Finally, you should keep in mind some of the prime fishing spots for fishing on this lake. Although it is perfectly okay to fish on the pier or on the shore, many individuals find that they have better luck if they charter out a fishing boat and go out on the water. Once there, they are able to catch a much more diverse set of fish than under normal circumstances.
Guntersville Lake 
Guntersville Lake might be the last option on this list, but it is every bit as fascinating as the rest of them. Located by nearby Guntersville, this lake has fish such as trout, sunfish, and catfish. It also has many other surprising species as well. Guntersville Lake is also great because it presents a fertile environment for all of the fish species to spawn, possibly endlessly if they wanted to.
Guntersville Lake has other amenities, such as a stable water level and a good cover. This also helps the lake be a good example for those who want to find giant or trophy bass. They will be thrilled at some of their results here, simply because this lake will regularly produce bass and other fish in the three to five pound range. 
Whatever species of fish that you are trying to land at Guntersville Lake, you yet again will need to make sure you have the correct bait. Items such as swimbaits, jerkbaits, football gigs are a must for your tackle box in order to produce results on Guntersville.
Conclusion 
As you can see, there are so many different lakes to choose from in the state of Alabama. We just barely touched on some of them. There is no question that you don't need to go anywhere else in order to engage your fishing hobby. You can stay right here in this state and you will be in hog heaven with some of the wonderful natural resources and natural beauty that this lake possesses. Just remember to get all of the proper documentation if you are out of state. But yes, you will have an incredible time in this state for fishing!
P.S. Don't forget to check me out on YouTube.