If you happened to read our article about fishing for striped bass in Southern California, then you will know that the fishing in the south of the state is quite a thrill. We went over a few lakes and rivers, as well as fishing in the California aqueduct.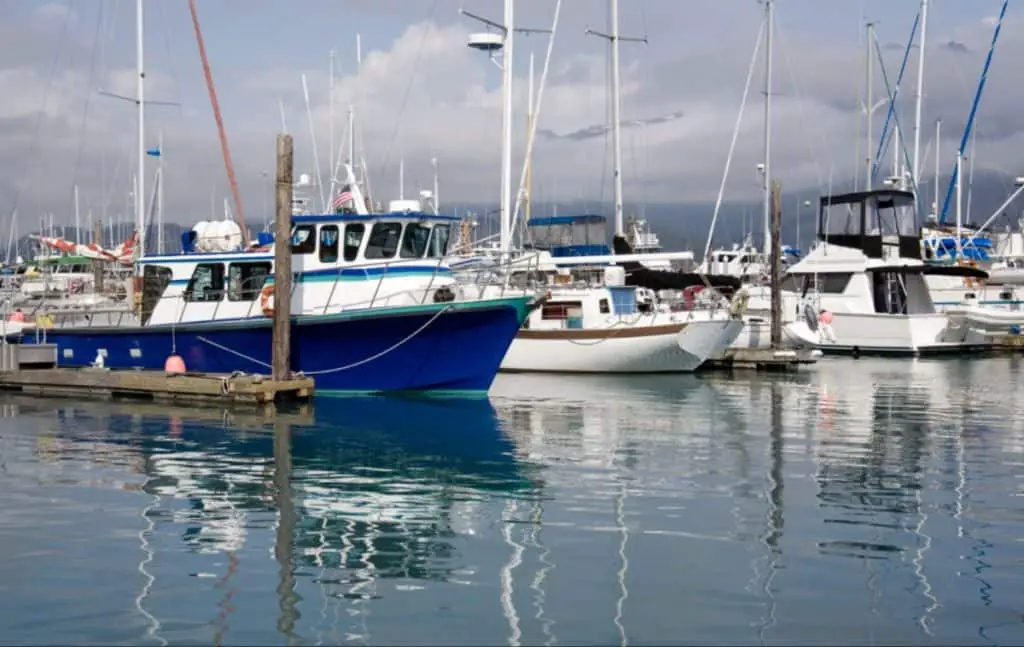 We went over some key lure setups to use and some choice spots to check out at each location. We talked about some of the largest bass caught in the state as well. Striped bass absolutely love the waters of Southern California and it shows with the frequent restocking and migration from the coast to the aqueduct and out into the lakes that we went over. Of course, fishing in lakes–whether it be in a boat or on land off a shore or pier—Has its own thrills and excitement.
Fishing Charters In Southern California
There is a whole separate world of bass fishing in the south end of California. While we did speak about bass fishing off the shore of south and central California, today's discussion will be about fishing offshore, Otherwise known as deep-sea Fishing Charters In Southern California
There are companies in Southern California—and on any coastal area— that will allow you to join them on their vessel and sail ou
t over open water to fish for some of the most desired ocean life this earth's waters have to offer. Today we are going to go over the top sea fishing charter boats in SoCal.
Pelican Sportfishing (San Diego)
Pelican Sportfishing Is the first on our list. Manned by Captain Shaun Uyeda, this charter will bring you miles off the coast of San Diego to hunt down some of the biggest fish you can find. As an avid fisherman, Uyeda Is the perfect guide to find the best spots off the coast for tuna, Mahi-mahi, yellowtail, bluefin etc. With his trustworthy 30' Blackman Billfisher fishing rig, he will lead the way to a successful day of deep sea fishing. Included with the charter is live bait and the necessary fishing equipment already ready for you on board. You are allowed to keep what you catch, and the captain will assist you in cleaning and filleting your catch. Up to four guests are allowed on board. To contact, call +1 (858) 531-4169.
Risen Tide Sportfishing- Harbor Island Dr, San Diego
Second on our list is Risen Tide, captained by Captain Eric Risen. Controlling his Skeeter SX240, Risen has been fishing these San Diego Bay waters for nearly 20 years. His charter provides live bait and equipment, along with air conditioning and cleaning assistance before filleting your catch. This charter is also child friendly, and is great for beginner fishermen and veterans alike. He claims that 20-30 fish per trip is a common occurrence! Yellowtail, Sand bass, and halibut or just some of the many species targeted on this charter. Contact Captain Risen today by calling 1-760-809-6411.
Rocken Reel Sportfishing- Dana Point Fishing Boat Charters
Dana Point, California is one of the most popular areas to go deep sea fishing in the Pacific Ocean coast. There are a number of fishing charters that like to ride out on those waters to snag great catches and enjoy the beautiful waters of the Pacific Ocean. Rocken Reel Sportfishing is one of those Charters, and if you choose to ride alongside captain Steven Locken, you will not be disappointed. Locken has been fishing since he can remember, and with those many years of angling under his belt, there's no mistaking that he will bring you to the best spots at Dana Point.
Jackpot Fishing Charters- San Diego
Follow Captain Jake Frese out into the waters of Southern California's San Diego, and you won't be sorry! Frese has many years of fishing experience and with his custom 50-foot fishing liner powered by dual engines, he has the horsepower to get you where the fish will bite. He and his crew aboard the Jackpot will give you the fishing you've been looking for. Rods, Reels, and tackle are included in the package, as well as guaranteed fun and exciting angling. 619-370-8819 is the captain's number, don't be shy and call to book an exciting trip to remember!
Rockstar Fishing Charters
This fishing charter is not one to take for granted. Captain Dale Henderson mans his 44' fishing rig with every intention of making sure you have a day you won't forget. Barracuda, Halibut, and Sea Bass are just a few varieties of fish that Henderson knows well, and with a great knowledge of the waters of Long Beach, he won't lead you astray. All fishing equipment needed will be provided, as well as a guarantee of fun and exciting fishing experiences to talk about for years to come.
All Harbors Charter LA-Orange County
Gerry Mahieu has been fishing the waters of California for years, and with that expertise he has developed he has created one of the best fishing charter companies in Southern California. With his high powered watercraft, he promises a longer time for fishing as he is able to get you to the best spots on the coast as quickly as possible. With a guarantee of fun, Mahieu knows his charter is not one to look past. Call him today at 949-275-6013 to book your trip!
Good Times Sportfishing- Dana Landing, San Diego
As a charter that offers many different areas to fish as well as specializing in specific species (including lobster!) this charter has shown Southern California how it's done. Captain Phil Power has the knowledge and ability to glide you across the waters of San Diego's coastline in search of many different kinds of game. As the son of a Navyman, Phil has spend every moment he can on the water, and has high credentials to prove it. Call today to book the trip of a lifetime.
San Diego Fishing Company
Captain Nick, with the knowledge of the best spots to fish in San Diego, will prove his charter to be one of the best on an amazing trip aboard his 50' vessel. With all gear included, you'll cruise out to the hot spots of the coastal area, fishing for Bass, Corbina, and halibut amongst the many other species in those waters. Best Tuna Fishing Ever too. You won't need to worry about bringing anything but your eager excitement to reel in some monsters! Give them a call at 619-373-8641
Brothers Sportfishing- San Diego
This charter will not disappoint as your choice for an exciting fishing trip to tell everyone about. Cruising the waters of San Diego, the crew will provide the best up to date equipment, as well as amazing hospitality and tips and tricks to angle the best fish in the area. Their boat has the newest fish finding tech as well as a brand new high power engine to get you where you need to go in record time. Calling them up today at 619-289-3352 would be an excellent decision!
Black and Blue Sportfishing- Dana Point
Black and Blue Sportfishing is manned by captain Tony Delmonte, who has nearly 40 years of seafaring experience. Fishing since he can remember, Delmonte will not disappoint with his 50' vessel, stellar crew, and all the tech and equipment anyone could ever need for a much needed fishing experience. Sailing the waters of Dana Point, this charter will bring fun experiences and memories you will not forget, not to mention the monster fish swimming in these waters that will surely prove to be a fun and challenging time! Call today to schedule the fishing trip of a lifetime.
Pacific Bounty Sportfishing- San Diego
Captain Jeff Tiglio, an experienced commercial fisherman and angling competitor, has been fishing for the better part of his lifetime, and has the certifications to prove it. He will guide you out on the waters of San Diego to find the best spots for an array of species of fish. Welcoming newcomers and professionals alike, this charter promises to bring the challenge of saltwater angling and the fun of a fishing trip together in harmony. Equipment is provided, and for any other questions or concerns, the trip is outlined on their website at https://www.pacificbountysportfishing.com
Pacific Venture Charter Service-  Oceanside
Another great fishing charter, Pacific Venture is manned by Co-captains Jerry Barber and Chuck White and Richard Green. All with plenty of experience deep sea angling, they run a tight ship, no pun intended. Climb aboard the Pacific Venture, a twin Cummins-powered rig with all the necessary amenities for fishing trips, long or short. Give them a call at 760-518-5148 to talk pricing and details.
San Diego Fly Fishing Adventures- San Diego
Fly fishing is another way to get that thrill of fishing down in Southern California. Run by a familiar face, Risen Tide's Eric Risen also mans this business, so you know you're in good hands! With his knowledge of fly fishing in the deep, he will escort you to the San Diego bay, and find perfect spots to utilize fly fishing for massive halibut, sea bass, and barracuda alike. If you enjoy the sport and would like to try something new, fly fishing is the perfect activity for Captain Risen to teach.
1-760-809-6411 is the number to call!
Cobalt Sportfishing- San Diego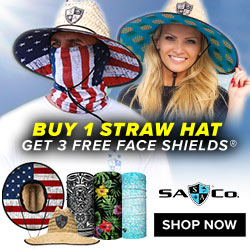 You can make money by writing about fishing. Here's how I do it.
Captain Jason and Captain Ted are the men in charge when it comes to Sportfishing on the infamous Cobalt. A 49' watercraft kitted with the finest tech and equipment, it will get you to the best spots in San Diego Bay. Tuna, yellowtail and Halibut are just a few targeted species that these captains definitely know plenty about. With their expertise and knowledge, they welcome novice fishermen to learn some techniques from them while enjoying the amenities of the boat, including resting rooms, live bait and equipment, and drinks.
Zenmar Offshore Action- San Diego
Zenmar Offshore is a large company that provides many adventures, from coastal tours to whale watching, and of course, charter fishing! Captain Doug Kuczkowski, with lots of knowledge and experience with the deep sea fishing lifestyle, will guide you to mission bay and beyond. His 33' 6 person watercraft is a comfortable yet thrilling ride through waters chock full of halibut, Bass, and even Barracuda. Book a trip today!
If you have a sport fishing company located in Southern California or anywhere else in the US for that matter, contact me and let me know, I am always looking for businesses to interview and write articles about. Darren Enns