Backwater Fishing
There are many types of saltwater fishing. You can go deep-sea, or offshore fishing. There is saltwater bay fishing, pier & surf fishing, and backwater (flats) fishing. Today, we are going to tell you the basics about backwater fishing. We will cover the normal; rods/reels, lures, baits, fishing line, and best techniques. So get ready for another adventure in saltwater fishing. 
Backwater fishing, also referred to as flats fishing, is simply saltwater fishing from a flat boat or a skiff in shallow inshore saltwater. A skiff is a very basic boat, as it is a flat bottom boat. They are open with outboard power, a hull, a power plant, and a couple of seats.
As stated above, we are going to cover gear, weather, what to look for and where to backwater fish. Techniques that can be used and other information that you will need to know. This article is basically for the beginner backwater (flats) fisherman, but even the more experienced may learn something new by reading the information we found while researching.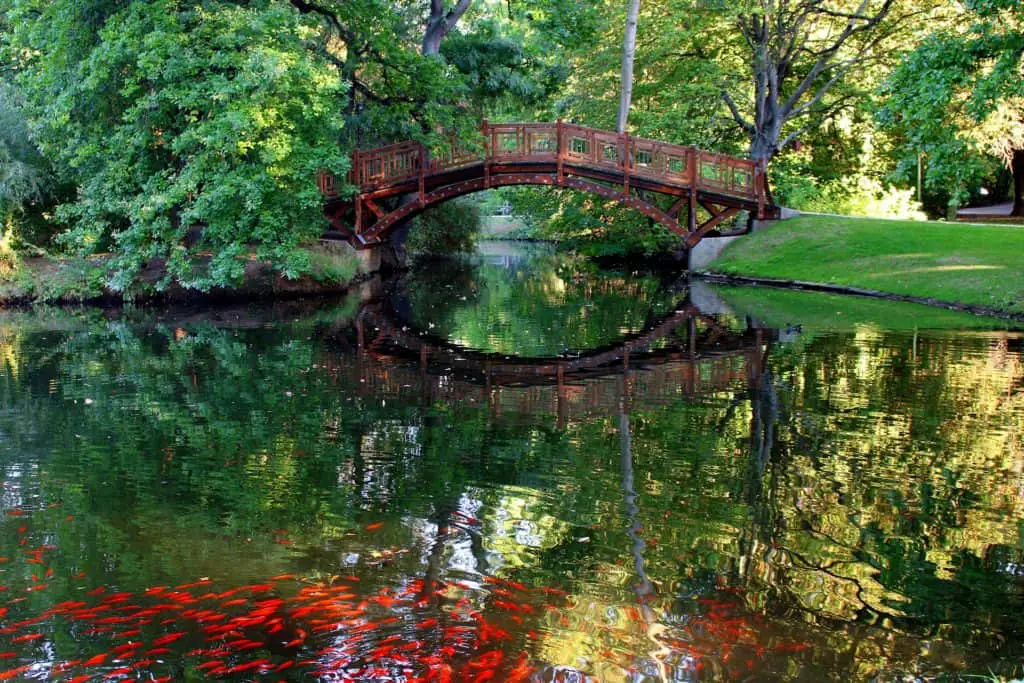 Tackle for Backwater Fishing
Let's start off with the essential items that you are going to need to fish the backwater saltwater. There is the misconception, or idea, that you have to fish the deep sea to catch the trophy-sized saltwater fish. But this is not true. As long as you do your research, have the correct gear, and utilize some of the tips we give you; you can be successful in inshore saltwater fishing, flats fishing, and other styles of saltwater fishing. 
As with any other fishing techniques there are different types of rods, reels, and tackle that can be used for backwater fishing. We are going to provide you with a few recommendations to get you started. 
Light line, such as 15 pound braided test line
You will also need 2-3 feet of 20-30 pound leader line. Fluorocarbon or monofilament.
Your hook size is going to depend on the bait you are using and the fish you are trying to catch, so it is recommended that you keep a variety of 1/0 to 3/0 circle hooks in your tackle box. 
Of course there is other tackle and gear that can be used, will be needed or suggested and we will cover some of that later in the article. 
Most Popular Spots on the Water
You are going to want to research and find the backwater spots where the fish are going to be. You already know that most saltwater (inshore) fishing requires a boat to get there. Your backwater fishing is no different. You will need a flat bottom boat, or a skiff, as we discussed in the beginning. 
Here are the 6 most popular backwater spots/places to find fish:
Saltwater inlet: these are usually marked by shallow sandbars and they are a great place to find fish. You will, however, need to locate deeper water to find the fish.
Two tactics that are most effective when fishing a saltwater inlet are 
Drifting – this is drifting your boat through deeper water or alongside the shoals bouncing your jig
Anchoring – anchor your boat and then cast your soft plastic lures, live bait, or metal spoon up the current. You then allow your bait to drift down from the current past the fish.
Marsh Edges: this is another great place to target fish when fishing backwater (flats). The saltwater fish will usually scour the borders of the marsh grass in search of prey. You want to look for rushing water either in or out of a creek or estuary.
Make sure you position your boat within casting distance of the mangrove or marsh edges. Try working a jig along the bottom. You can also try to "walk-the-dog" technique or topwater fishing using a live shrimp rigged with a popping cork. 
Oyster bars or Grass Beds: these are backwater reefs that can be a challenge to fish because you have to try not to get your line tangled on the rough bottom or snagged in the grass. The best fishing technique for this area involves suspending your bait over the bottom. To do this, use a popping cork, a jig, or a topwater lure. 
Fish will comb the outside edges of the grass beds or bars looking for any prey that happens to wander too far away from the reef. So very carefully work your boat over the reef and fish the edges. Boats that have trolling motors will have an advantage when moving over structures, to avoid scaring the fish. Boats with a push pole have the same advantage. 
Channels: along with creeks and rivers, channels also have the deepest water and more often than not, the best backwater fishing. Predatory game fish along with bottom dwellers will school up in the deeper holes. This makes the channels ideal for catching a variety of fish. The larger fish will look for prey that wander out of the deep water. Working a jig along the edge of the drop off will often entice fish to bite.
Saltwater panfish, such as croakers or grunts, will also congregate in the deeper sections of the channels. They can usually be targeted by bouncing bait along the bottom. Use a Carolina rig to accomplish this. There are also channel entrances, tidal flats, and potholes that have great backwater fishing.
Best Backwater Bait and Tackle
We are now going to give you the recommended and/or suggested bait and tackle to use to make your backwater fishing experience the best that it can be. Some anglers really enjoy selecting, organizing, and using their tackle almost as much as they like to catch the fish. 
The best saltwater fishing gear will all be corrosion resistant. Saltwater is very rough on your equipment, especially your reel seats and guides. You want to start by figuring out what technique you will use. Jigging, catching sea trout on the grassy flats, or topwater. One technique may require a heavy action fiberglass pole, while another will call for a medium light action rod. 
Saltwater reels will either be a spinning reel or a baitcasting reel. They are classified as either low-speed or high-speed. The high-speed gear ratio will be set at 6:1 and the low-speed is 4:1. Some of your spinning reels will offer you a button which will allow you to switch between low and high speed. 
You also need to consider line capacity when purchasing your reel. This is normally marked on the body of the reel in feet or yards. The best saltwater fishing reels will match the line weights that are marked on the rod. Any sporting goods store will have and be very knowledgeable in this area, and can make shopping for saltwater gear, easy.
When deciding on what lures/baits to use, you need to consider how the fish feed and what they prefer to feed on. Fish will detect a meal in 1 of 3 ways; scent, sound, or movement. There is a lateral line that runs down each side of the fish that is filled with tiny hairs. These hairs detect movement in the water. They can pick up the moving object such as a lure or bait. Fish can see colors and shapes, but can not see 15 feet in front of them. Their sense of taste will tell them if the bait they sense or see is edible.
Examples of saltwater bait, whether fishing inshore or backwater; anchovies, scad, or halfbeaks. Crabs cut-bait, clams, shrimp, squid, or scented baits are also some great examples of what you can use as backwater (flats) fishing.
There are many lures for each species of saltwater fish. You can choose from a lead-head jig, which is the most popular artificial lure for backwater saltwater fishing. These consist of a hook with a lead head and a trailer. There are also metal jigs that are used to bounce across the bottom or that are cast out and slowly retrieved back. You also have your poppers. These lures are made to splash across the surface, drawing a reaction bite. They work best at dawn and dusk.
Some other popular saltwater fishing lures that work well for backwater fishing; plug fishing lures, spoons, spinner bait, and soft plastic lures. Some of these lures will work better than others, depending on what species of saltwater fish you are wanting to catch. 
Besides your rod/reel, line, lure, bait and hooks you are going to have to learn how to read a flat if you are going to backwater fish. If you are a beginner, flats can be a very complex thing to figure out. For experienced backwater anglers the flats are a mixture of patterns and elements that require quick thinking and change. 
Find a casting platform. These will raise you up and give you a better vantage point. What some beginners do not know is that backwater fishing is a very visual sport. You need to look for signs of movement. These can be tails or fins, rolls, wakes, or flashes. Something to let you know that there are fish in the area. Watch very closely as there will also be subtle hints that will give away a fish's location. 
Other information
It is suggested that before you pick up a rod, you scout the area for fish. Visually scan the area for signs of life. Once the fish have made their presence known, you can then bait your hook and begin to fish. There are a couple of specific things to look for when you are scouting the water:
Contrast: an area of the water that looks different than the rest. Maybe a thicker patch of grass, clearer (or muddier) water, deeper or more shallow areas, or barre patches. These are often indicators of feeding stations. 
Edges, channels, and contours: when you come across a channel you need to pay close attention. Look for shadows or anything in the water that looks unusual. Take notice of any contours in order to find structures which may serve as feeding grounds.
Tide, wind, and other conditions: structures in the shallows are going to shift, depending on certain conditions.  Check the tide reports before you go out and also check the wind speeds throughout the day.
Final Thoughts
The variables are going to change while you are on the water. You are going to have to learn how to spot and respond to those variables a short amount of time. It is going to take time, practice, and patience to get used to the variables and how to navigate them when it is needed. Once you have accomplished this, you will have great luck in locating and catching the backwater fish that you crave
We have, once again, provided you with quite a lot of information on backwater (flats) fishing. Of course, there is much more out there that we don't know and that we could share with you and we could definitely tell you more than what we are telling you about all we have shared today and things. 
We hope we have given you enough of the proper information to get you started on your journal through backwater fishing. Please make sure, as always, you check back often. You never know what information we are going to come up with next. 
Please do not forget to check the rules/regulations about the area you are wanting to fish. You should also make sure you have the proper license and get a map for the area so that you can figure out the best places to try your luck.  Talk to the locals and the professionals when you arrive and see what kind of information that you can get from them. The final thing that you need to do is to get everything packed up and ready to go. As always Happy Fishing to you All!
P.S. I'd Love Your Support On YouTube