The Butler Chain of Lakes is an incredible location for bass fishing trips, with plenty of great fish and beautiful scenery. There are over 30,000 lakes within the state of Florida, but this can be among the top areas for people to take bass fishing adventures. Unfortunately, there is no peacock bass fishing in Orlando, Florida, but traveling south you can catch these fish. By reading on, you can learn all about this area, as well as the top tips for fishing in the area. You can also learn about the top bass fishing guides that you can trust for the best possible experience.
Booking with Florida Bass Charter is extremely easy – 407-821-6101
Fishing at the Butler Lakes
Located near Windermere, there are 12 interconnected lakes that make up the Butler Chain of Lakes. This is a highly sought after location to reside, a popular place for celebrities. The lakes here are not only known for the amount of fish here but also for having high quality water. This chain of lakes covers about 4,900 acres, considered to be deep for the lakes of this area. You won't necessarily get trophy sized catches here, but you can find nicely sized fish here. You also get a lot of bites when fishing here, which is one of the many appealing things about fishing in this area.
How did the chain in the Butler Chain of Lakes get created? This was actually a result of human activity in the area, which took place in the 19th and 20th centuries. Timber companies cut out canals in this area to make it more accessible for harvesting Cyprus and other trees in the area.
One of the most notable things about this lake is the clarity of the water. Depending on the area, you can even get visibility of 25ft. in the water. The Department of Environmental Protection considers this chain of lakes to be "Outstanding Florida Waters", which offers it special protections that helps ensure that these lakes stay as clean as possible.
While bass fishing is popular here, this isn't the only type of fishing that you can have success with here. This is also a great location for catching bluegill and crappie. Crappie is often found near bass, especially in the deeper areas of the Butler Chain of Lakes.
Tips for Fishing at the Butler Chain of Lakes
To be as successful as possible while fishing here, there are tips that can help you make the most of your trip. For instance, for the most part you will need to have your own fishing license before you go out on the water. A lot of people think that because they are using fishing guides, that they do not need to have a valid FWC fishing license when fishing in freshwater areas. Before you go on any guided bass fishing trip, be sure that you get your fishing license.
There are different rigs that people choose when fishing in the Butler Chain of Lakes. One of the most common options is the Texas rig. One of the reasons this is a popular choice is because this can be an ideal rig when you are dealing with a lot of grass and cover. Then, a dead sticking technique is used with the Texas rig, which is used to get slower fish as they swim by. Another option that is commonly used is the Carolina rig, which is a staple for most experienced anglers.
Which baits are the best options for catching bass? There are several types of artificial bait that can help you find more success when you are fishing for bass. When you are looking for bait, you will notice that there are seemingly endless options in any of these categories. Some great options for bait include:
Jigs
These are weighted lures that usually has a skirt the creates pulses in the water to attract bass. Jigs are versatile bait options that can be used in a variety of different situations.
Crankbaits
This type of bait generally looks like small fish or crayfish, with a lip on the front that allows it to dive better underwater.
Jerkbait
Jerkbait actually stays on top of the water. This is a great option to use in clear water and for a variety of different situations.
Soft Baits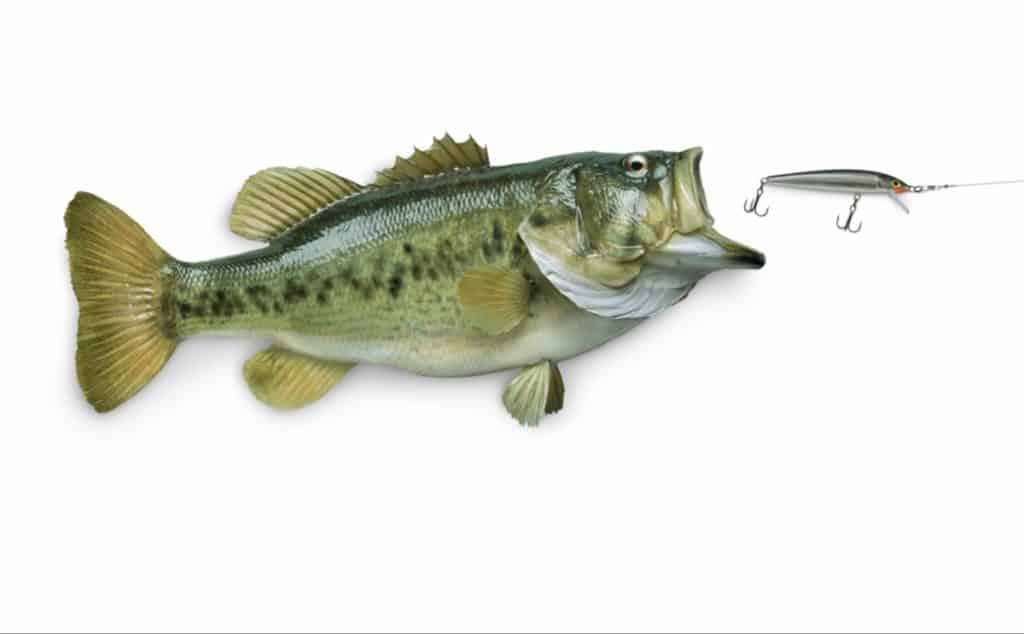 The versatility of these types of baits is what makes them so popular for all types of anglers.
Those are just a few of the bait options that you can choose from. You can always check the packaging or ask an expert to see what type of bait that they recommend for your fishing adventure.
You also want to be sure that you are being safe and considerate while you are on the boat. This means wearing life jackets and generally respecting the space of other people who are on the boat with you. Walk around carefully and try not to get in the way of other anglers on the boat.
These are just a few of the tips that will help you have a more successful trip out on the lakes.
The Different Lakes at Lake Butler
As previously mentioned, there are 12 lakes in this chain. This section will take a closer look at each of these individual lakes.
Lake Down
This is the northern-most lake in the chain, which has 872 acres of clear water that is perfect for fishing. Due to how exceptionally clean these waters are, this is a well-known location for getting some great bass.
Little Lake Down
Located on the west of Lake Down, this lake is accessed by a small canal that is somewhat hidden. This is an area that is known for having some nicely sized bass. It can be difficult to get here, but it can be a nice and quiet place to fish.
Wauseon Bay
The bay is a smaller body of water, which is considered a conduit between the western part of Lake Down and Lake Butler. There are plenty of options for bass fishing here, which makes it an appealing place for bass fishing.
Lake Butler
Lake Butler is the largest of the lakes in the Butler Chain of Lakes. This lake consists of 1,665 acres of prime bass fishing. If you are in the area on your own, there are plenty of spots where you can get amazing catches.
Lake Louise
Located on the canal between Lake Tibet and Lake Butler, this is a 50 acre lake.
Lake Isleworth
Only about 10 acres large, this is a smaller pool that is circular shaped and located south of Lake Louise in a canal.
Lake Chase
Located near the public ramp on Lake Isleworth, this is a lake that offers 135 acres of area for fishing.
Lake Blanche
Lake Blanche is an area that is 121 acres of shallow to deep water for bass fishing. This area is only accessible through a canal connected to Lake Chase. The deeper area at the center of this lake makes for excellent bass fishing.
Lake Tibet
Lake Tibet offers 1,198 acres of fishing area, making it the second largest lake on the chain. It is longer rather than wider, with bays on both the east and west sides of the lake. There's a nature preserve located on the southwestern side of the lake. There are a lot of docks and deep drop-offs, making this a place where there are a lot of fish and larger fish for you to catch.
Lake Sheen
Lake Sheen is a circular lake that has 565 acres of space. The grassy areas and drowned Cyprus trees here have some of the best bass fishing on this lake.
Pocket Lake
This area of lake covers 126 acres.
Fish Lake
Fish Lake is a smaller area, which only has 30 acres. This lake is only accessible through a canal connected to Pocket Lake.
Choosing the Best Lake Butler Fishing Guides
Finding the best bass fishing guide can make a huge difference in just how great your experience is. Orlando bass fishing service 10 best-of lists can help you decide on some options. But how do you choose the best Lake Butler fishing guides for your specific needs? This section will take a closer look at some of the things that you should consider when you are deciding on the best Florida fishing guides.
One of the first things that you should consider is the price. You don't necessarily have to automatically select the most expensive option, but you shouldn't just go with the cheapest potion either. The cheapest fishing guides aren't always the best guides. You would be surprised to find out how many people operate as fishing guides despite the fact that they aren't properly bonded, licensed, or trained. In most cases, this is what you end up with when you select the cheapest option. If the price seems too good to be true, it probably is. You should ask to see the captain's license information as well as their credentials to ensure that you aren't getting a cheap guide without the proper licensing or credentials.
It's also very important that you do your research. Read Orlando bass fishing guide reviews online to see what other people have to say about the fishing guides. Check out forums or chat rooms that talk about Lake Butler fishing guides, which can give you a lot of great insight on the options. People are always
willing to discuss experiences that are particularly bad or good, which is good for you as you are doing your research to select the best option.
You will also want to be sure that you are choosing the captain rather than just choosing a boat. The reason is that the captain can have such a significant impact on the overall experience. A captain who isn't very personable can destroy a fishing adventure, even if the boat is pretty incredible.
Are you visiting the area and staying at a resort or on a cruise? You may be able to get recommendations for the best fishing guides from the establishment that you are staying at. They may have a few suggestions of people that they are familiar with or that past guests have had a positive experience with. They will also have a good idea of which fishing guides you should avoid.
You should always ask a lot of questions before selecting a fishing guide. What tackle and techniques does the fishing guide use? Every boat has their own approach for their fishing adventures and it's important for you to decide on which approach you prefer. Or, just choose the captain that offers you a new approach to try out. Does the captain use catch and release or catch and keep? There are some boats that are only catch and release. Some will kill all of the fish caught and sell them. Others allow the anglers to keep the fish that they catch. It's important to know the answer to these questions before you sign up for the fishing guide, otherwise you may have a disappointing experience.
Other questions that you should ask include:
What do I need to bring? It's a great idea to ask this ahead of time so that you are completely prepared for your trip. Just as important, ask what items you shouldn't bring. There may be items that are unnecessary or even prohibited.
Can I see your license and insurance information? While insurance isn't necessarily required everywhere, this is always something nice to have to give you peace of mind while enjoying your fishing excursion.
Is there flexibility in the start time? Some places have a set start time, but you may be able to get some flexibility with that, depending on the season.
A major thing that you need to look for is that the captain has the appropriate paperwork for your adventure. This means having the necessary paperwork, such as any required permits or licenses. You also want to check for insurance. This is important because not only do you want to make sure that your captain knows what they are doing, you also want to make sure that you are protected and safe while with the fishing guide.
These are things that can help you make the most of your fishing trip. The quality of your fishing excursion can greatly depend on the fishing guide that you choose to go with. By following this advice, you can ensure that you have the best trip possible.
Top 5 Lake Butler Fishing Guides
There are so many different options for fishing guides here in the Lake Butler area, but now you know how to select the best one for your needs. It also helps to have a list of the best options to choose from. This section will take a closer look at the top options on the Butler Chain of Lakes to help make this decision a lot easier for you.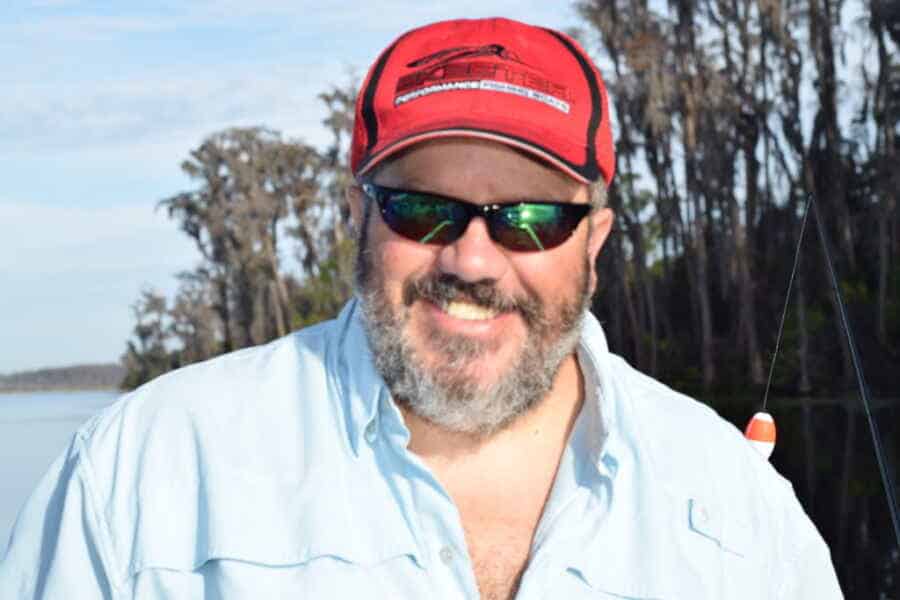 Florida Bass Charter is absolutely the top choice for fishing guides on the Butler Chain of Lakes.
One of the most appealing things about this option is that it has a U.S.C.G. approved captain (Captain Tim).  This is important to consider because depending on the water you are traveling on you need to have a properly licensed and approved captain. If you don't, the captain is illegally running their operation. Even if this isn't required for the type of fishing trip that you are taking, this is something important to have because it shows that the captain has the knowledge and experience to ensure the safest fishing trip.
The team at this company also have a lot of great knowledge in the area, allowing them to know where they can catch the best fish. They know the Butler Chain of Lakes by heart, making their trips to the area here and in other parts of Florida for 250 days a year. This allows the team to know exactly where to go on any specific day, increasing the chances of a fruitful adventure.
Booking with Florida Bass Charter is extremely easy. There is online booking available, allowing you to pick not only a single day but also multi-day excursions. You just need to use the convenient and easy to use online booking system to plan your trip. However, it is important to know that you are not booking with an agency; you are booking with real captains.
When you book with this team, you can trust in them because not only are they licensed and U.S.C.G. approved, but they also use the top-of-the-line fishing equipment to make sure that you can catch fish. They provide some of the best quality artificial baits that are made in Florida, which guarantee that you can get at least some bites when catching fish.
Wherever you want to go, including the incredible Butler Chain of Lakes, you can count on Florida Bass Charter to provide you with one of the best bass fishing experiences in the area. They can accommodate a variety of different charter needs, whether you want one boat or more than one to fit your needs.
2. Native Bass Fishing Charters Orlando
Native Bass Fishing Charters Orlando is another good choice for bass fishing in the Butler Chain of Lakes. Headed by Captain Austin Keaton, who has over a decade of experience in the area, this captain understands the best areas to go for the biggest bites. The captain travels using a stunning East Cape Skiff, a flats boat that was built in 2018. This is a speedy boat that can accommodate up to 3 anglers. A downside here when compared to Florida Bass Charter is that there is only one ship, which may not be able to accommodate those larger adventures.
One of the areas that this fishing guide excels at is nighttime fishing excursions. You can try to catch largemouth bass at night, but you get the added benefit of seeing the fireworks show that occurs at the nearby theme parks.
You have access to some great fishing gear when on this trip. This includes a variety of primarily artificial bait, though there sometimes is live bait that you can make use of as well. There are different options available, allowing you to get the fishing experience that you really want to enjoy.
3. Makin Big Bass Memories
Want to take a small family trip to the Butler Chain of Lakes for fishing? This fishing guide accommodates up to 3 people for a nice day enjoying these gorgeous lakes. The captain of this guide is Captain Justin Makin, who has lived in Florida for his entire life. He has been bass fishing in the state for over 40 years, which provides him with a lot of incredible knowledge for fishing in the area. He wants to not only have people make great memories while fishing on his boat, but he also loves to educate his passengers on the best approaches for catching bass.
This fishing guide uses a 20 ft. Triton bass boat, which offers enough power to have a great trip on the
Butler Chain of Lakes. Using the latest technology, the equipment ensures that you have the safest trip possible. This gear also allows for trolling on the trip, in addition to spinning and drift fishing. You can also get access to some pretty great gear, meaning that you don't have to worry about bringing along any of your fishing gear for your fishing excursion.
Anglers of any age and skill level can have a great experience while fishing with Makin Big Bass Memories. However, this may not be the best option if you are taking a larger group out with you as it does only accommodate 3 other anglers.
4. Martin Family Charters
This is a family-oriented fish experience that can accommodate up to 5 passengers. No matter what your skill level is when it comes to fishing, you can have a decent experience when you trust Martin Family Charters with your next fishing trip. Headed by Captain Tim Martin, you can enjoy a day out on a 24 ft. Sea Born center console. The captain has a lot of knowledge when it comes to both freshwater and saltwater fishing in the area. The captain encourages and welcomes questions that can help the anglers on his ship enjoy the best possible experience.
This fishing guide only offers 3 and 5 hour trips, which primarily covers the freshwater areas to catch largemouth bass, bluegill, crappie, and the other fish that can be caught on the Butler Chain of Lakes and other lakes in the area. You get decent quality bait, tackle, rods, and anything else that you could need to have a great fishing experience with your fishing guide.
There are some downsides to this. You don't have the group accommodation that can be found with Florida Bass Charter and you can only book for a few hour excursions. If you want a quick trip out for the afternoon, this may not be that big of a deal. However, if you want more time out you may want to find another option.
5. Florida Bass Connection
Headed by Captain Philip Hartman, this fishing guide option does only accommodate 3 passengers. This captain has been fishing from a very young age and has spent over 40 years fishing in the central Florida lakes. Prior to becoming a captain of a charter, this captain had made a name for himself in fishing tournaments. This experience as a tournament angler can help his passengers get the knowledge and advice that they need to make the most out of the experience.
The boat used for this fishing guide is the 23 ft. Skeeter Bay Boat, which gives the power and speed that is necessary to get around this area. The boat itself has some of the best navigational equipment available today, something that ensures that the trip is as safe as possible. This fishing guide has both 4 and 6 hour trips available, where they provide the gear that you need to make the most of the experience. There is artificial bait that is included in the cost of the trip, or you can pay an extra $15 per dozen to use live bait if that is your preference.
If you are traveling with a larger group, this may not be the best choice that you have. They also only do morning and afternoon excursions, which may not fit into your travel plans while you are in the area.
Conclusion
Largemouth bass fishing Orlando can be an even more incredible experience when you take one of these top 5 Lake Butler fishing guides. People go fishing to enjoy a day out in the beautiful nature, relaxing as they try to catch a fish. However, it isn't just about catching a fish. It's also about the experience of connecting with others while getting fresh air. It's about making memories. The right fishing guide can help you have the best time and make the greatest memories.