Arizona, the Grand Canyon State, is made up of various mountains, plateaus and vast desert landscapes. Dry, sandy terrain covers the majority of the state and contains plenty of cacti and desert dwelling wildlife.
As dry as it may be, there are plenty of water bodies found in Arizona. Lakes spanning for acres and acres are spread throughout the state, which contain aquatic wildlife within the other sand dwelling wildlife that surrounds it.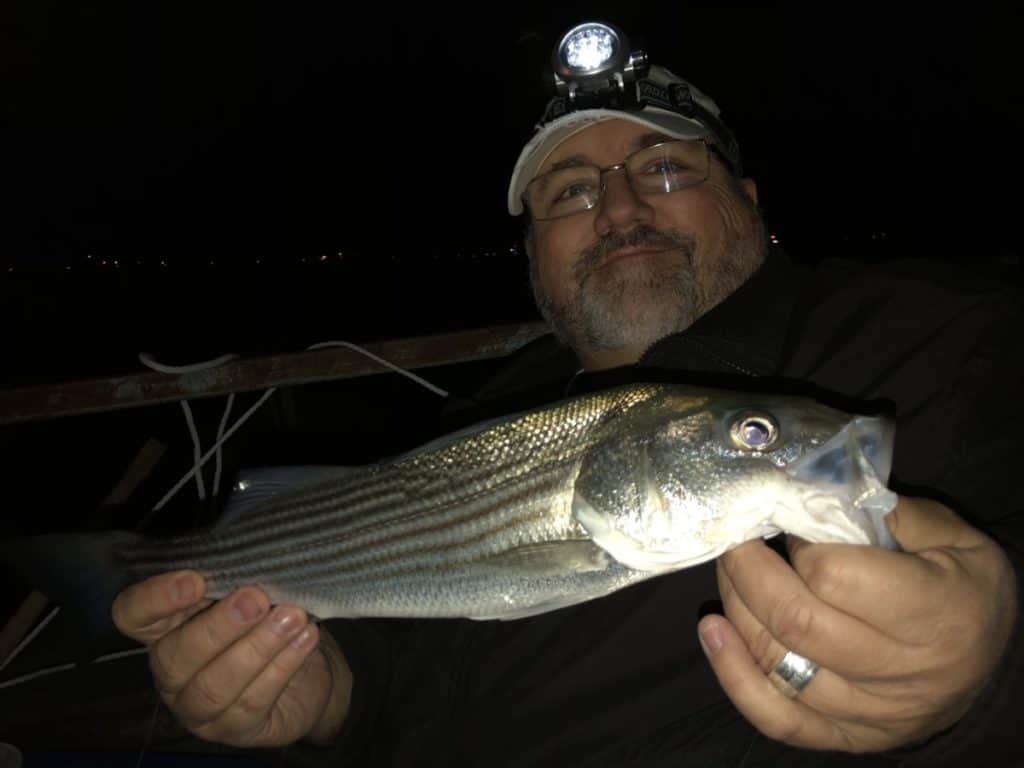 As anglers, we are always looking for prime locations to catch our favorite types of fish. Striped bass are loved by anyone seeking a good fight and a challenge when out on the water.
They're known for their fighting spirit (and delicious taste, nonetheless!) We have compiled a list of the top eight places in Arizona to go if you're truly searching for a challenging and rewarding trip to the lake.
Lake Powell
Spanning 161,000 acres, lake Powell runs along the border of Utah and Arizona. Just behind Lake Mead, Lake Powell is the second largest reservoir made by man in the United States.
It is currently at a higher water volume in Lake Mead however due to droughts in the southwest region. The Glen Canyon dam lies in the Arizona portion of the lake and maintains water flow and conservation.
While fishing in Lake Powell, the best time to go hunting for striped bass would be after the shad have finished spawning for the season. Shad have a tendency to school together after responding and will provide stripers with plenty of food in large amounts.
July through October is said to be the best time to catch stripers using this method. Some places located on the Arizona end of lake Powell are great for striped bass fishing. Namely, these places include Wahweap marina, Page Marina, Antelope Point, and Bullfrog Marina (shared by Arizona and Utah.)
Lake mead
As the largest man-made reservoir in the United States, Lake Mead resides about 30 miles outside of the renowned city of Las Vegas, Nevada. The lake is shared by Nevada and Arizona and is a major point on the Colorado River.
It spans over 247 square miles in total. Due to drought and environmental factors, it has been recorded as smaller than Lake Powell since 2013 when the water levels decreased significantly to a near 40% full capacity. Wow this news is tragic, there is still plenty of water to house the many species of fish That live in this water body.
Lake Mead is known for its significant abundance of striped bass, making it a popular lake to visit for Nevada residents, Arizona residents, and cross country visitors alike. Lake Mead is divided approximately in half by the Nevada-Arizona border with the exception of the long-stretching Overton arm spanning north into the state of Nevada while the Colorado river portion continues on along the border of Arizona and Nevada.
While there are many great places to fish for stripers in Nevada, we will be focusing on Arizona, so we will not be covering the Overton arm section. Hemenway Harbor and the pier there is a great place to cast out in search of striped bass. This area is shared by Nevada and Arizona, and is a fairly large span of water.
Horsepower cove, right next door, is the neighboring gulf to Hemenway and is equally great a place for catching stripers. Traveling east you will find Indian Canyon Cove, a cove along the Arizona side of the lake with great cover for feeding stripers that are hungry for more.
 Tea kettle Bay, petroglyphs Bay and Willow Beach are all on the Arizona side of the lake, Willow Beach running along the Colorado River and becoming narrower the further north you go.
While Willow Beach is mainly filled with trout, striped bass swim upstream during the warmer months and can be caught very easily using the right set up. Greggs Hideout, Southbay and Northbay are also located on the Arizona side and have been frequent fishing spots for many families native to Arizona for many years.
Lake Havasu
Named after the Mojave word for "blue," Lake Havasu resides on the border of Arizona and California, just south of the tri-state border of Nevada, California, and Arizona.
To the west of the lake is the Chemehuevi Mountains Wilderness, and to the East is Lake Havasu City. The city is comprised of around fifty two thousand residents and is located beside the lake along the Colorado River. This watery paradise is located within the Mojave and the Sonoran deserts.
To the townspeople and to visitors one in the same, Havasu has provided a lot of entertainment, sporting, and nourishment for ages. It is a major tourist attraction and vacation spot, allowing for great water activities such as boating, kayaking, and canoeing. And of course, fishing is our number one priority.
A great deal of visitors flock to this water body year round, bringing in an estimated seven hundred fifty thousand visitors annually. There are a few select sites on the large body of water to find great areas for striper angling. First off is Windsor Beach, which is located on the Arizona side of the Colorado River, just between the lake and Lake Havasu City. Rocky terrain provides great cover for feeding stripers during warmer months, sheltering them from too much sunlight and allowing them to hunt more easily. Secondly on our list is Site Six.
This is now a tourist location and a great spot for fishing for striped bass, but back in 1942, it was created as a set of six airfields to train pilots for World War Two as well as a rest and relaxation area for soldiers during the war. It's history is as rich as the waters are filled with striped bass, large and smallmouth bass, and other breeds. 
Lake Mojave
Located along the Arizona Nevada border, just like Lake Mead, Lake Mohave is a 67 mile span of water along the Colorado river that is A very popular place amongst Arizona/Nevada natives for fishing. A plethora of fish species is found in this lake, including sunfish, bluegill, largemouth bass, smallmouth bass and of course striped bass. Striped bass are the most common fish found in Lake Mohave, providing great fishing for the breed.
Since they are so plentiful in this body of water, fishing for them anytime of the year as possible. As always the best time of the year for stripers is normally late spring to fall; approximately April through November. It has been said that October is the best time, however, for striper fishing in Mohave. With the slightly warmer temperatures tending to cool down a bit during dusk and before sunrise, those are perfect times to start reeling them in. They will feed all day but these times are reported to be the best.
Geographically, the best places to search for these stripers are in the coves and places near the dam. Near the northern end of the lake, towards the entryway of the Colorado river, you will find Davis Dam. This dam and the coves nearby provide great cover for stripers and allow them to feed frequently throughout the day on shad. In the summer months, there's northern end of the lake just south of the dam provides great striper fishing as it is a bit cooler in the shade and has plenty of cover as well. It is recommended to use live bait (nightcrawlers, anchovies, or shad) when fishing offshore, but a nice blue pencil popper will do the trick when on a boat.
Regardless of which approach you take, Shoreline fishers and on-water fishermen alike will find joy in fishing Lake Mohave due to its, again, plentiful amount of striped bass. When fishing in these areas, using live bait or anchovies is recommended for angling stripers.
Alamo lake
Alamo Lake is our most remote location on the list, but that doesn't mean it's not a great place to venture for great fishing. In fact, a previous state record striper was caught here in 1997 by David Jackson, weighing in at a whopping twenty three pounds and eight ounces.
This record was broken in 2007 at another Arizona Lake, Lake Pleasant, by Noel Arnold who fought and eventually reeled in a striped bass weighing in at twenty seven pounds and four ounces.  While striped bass fishing here is scarce, reports show that plans have been made to stock more striped bass if they are able to survive in the climate in large numbers.
Lake pleasant
With a surface area of 7500 acres, lake pleasant resides in Maricopa and Yavapai counties in south-central Arizona. It is located just north west of Phoenix, Arizona within Lake pleasant regional park.
Originally a smaller lake, the central Arizona aqueduct which was constructed in 1973 provided water flow from the Colorado River which in turn filled the lake to its current size. Due to the change in Water level, the original dam that was built in 1927 was completely submerged, and a new dam, Waddell Dam, tripled the surface area of the lake.
The lake now provides plenty of entertainment and activities For Phoenix residents and those visiting from out of state. Water sports such as kayaking and motor boating and other recreational activities take place here, along with fishing of course! Lake pleasant has a slew of different fish breeds, most importantly including striped bass. This is the only lake near Phoenix that contains many striped bass, and is perfect for fun and challenging game fishing.  
The Central Arizona Aqueduct that feeds into the lake is what allows the striped bass to be introduced into these waters, allowing for great fishing. The feeding points that spill into the lake are great fishing spots, as there is plenty of grassy cover and Plenty of rocky cover as well. Stripers will feed off of small fish here.
Coves are a great spot to check out as well. There are a few decent coves at pleasant, including: Fireman's Cove along Cottonwood Creek, Pipeline Cove, Two Cow Cove, Waddell Cove(by Waddell Dam), Pretty Cove, and even Jackass Cove. Jackass Cove and Pretty Cove are only accessible by boat, but the rest are accessible by foot and not far from parking areas. These coves have plenty of cover and will prove to be some of the best places in the lake for finding hungry stripers that will bite on anchovies and nightcrawlers.
Stripers have also been recorded fighting on spoons, plugs, jigs and cranks. Of all of the lakes on our list, this one has the most diverse fish species, however still proves to be A major hotspot for striped bass fishing. 
Lee's ferry
Lee's Ferry is a fishing Hotspot located along the Colorado River. It is found just south of the Arizona-Utah border.
Within the great Glen Canyon, this portion of the Colorado river flows alongside the dry mountainous regions North of Grand Canyon national Park. With mainly flat desert areas to the south east and mountainous areas to the north west, lees ferry is definitely found in quite a unique area. Although it is mostly known for its rainbow trout and brook trout, Striped bass will be found there during spawning season when they swim up river.
The area provides great flyfishing for those interested in that approach as well as offshore fishing for those who want to stay dry.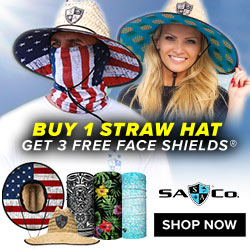 You can make money by writing about fishing. Here's how I do it.
Martinez lake
You'll find Martinez lake just east of the Arizona-California border. The town, Wellton, is comprised of various shops and stores as well as fishers Landing.
Fishers Landing is perpendicular to the Colorado river as well as the lake, providing anglers with a shop and a resort for an extended stay. Castle Dome Landing is a hotspot with various areas for offshore fishing that is located south of the lake on the east side of the Colorado River. Bends and coves are great spots to find feeding stripers. 
In conclusion, a trip to Arizona for some great fishing is bound to be a great time, whether you visit the places on our list or discover a place of your own! Always follow fishing laws, stay safe, and keep on fishin'.
You can make extra income writing about fishing.
P.S. I'd Love Your Support On YouTube