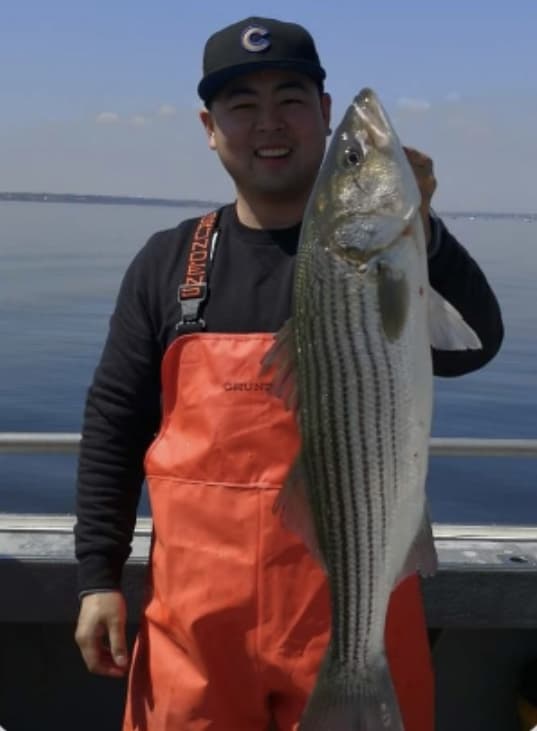 Avid fishermen headed to California will have many areas to choose from when searching for the crafty striped bass. Lakes are abundant in Southern, Northern, and Central California. If you have never been to these areas, you can contact one of the many fishing guides and they can take you to the prime spots. 
If you have been to California fishing for striped bass, why not make it an extra fun vacation and go in October? The Rio Vista Bass Festival, is the oldest bass derby, on the west coast. Held on the Sacramento River, this festival also offers food, live entertainment, a midway with rides, car show, and fireworks.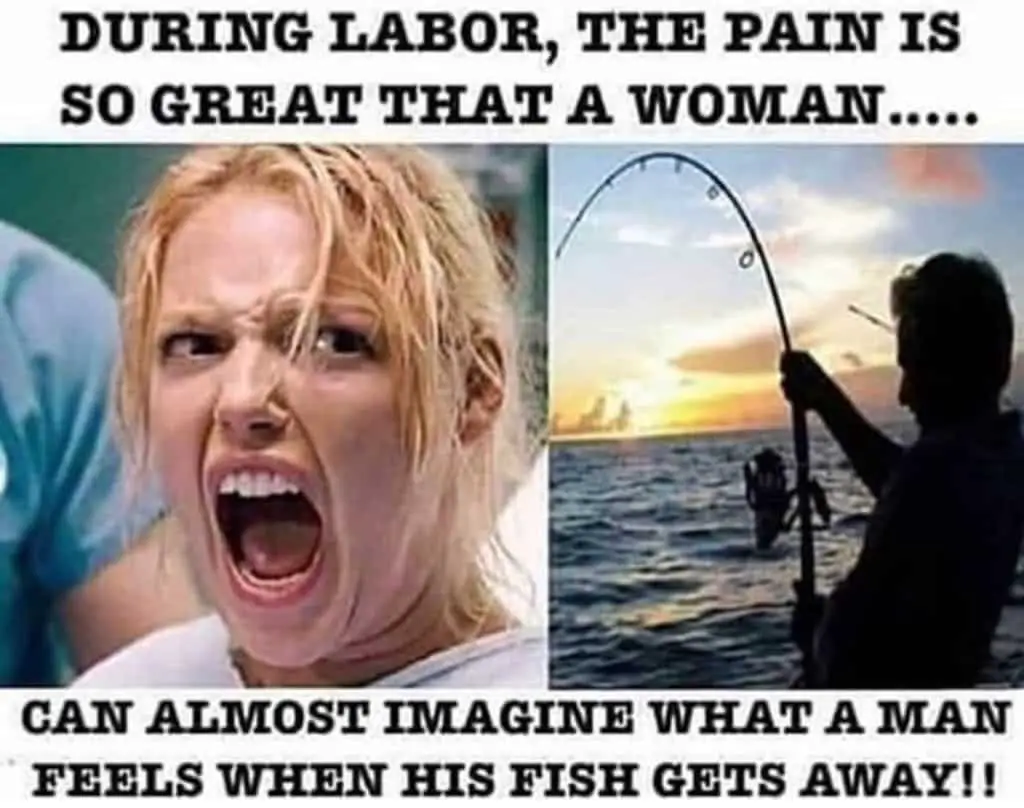 Sacramento River: night fishing with artificial bait is a huge challenge and a lot of fun. Springtime is the best, but you also have a great chance in October. Striped bass are aggressive and strong, so be prepared for the fight of reeling them in. Stripers will take many types of bait but prefer live minnows or anchovies. You will find 3-7 pound stripers on the Sacramento River. They are pure white meat, incredible when grilled, and make amazing fish tacos.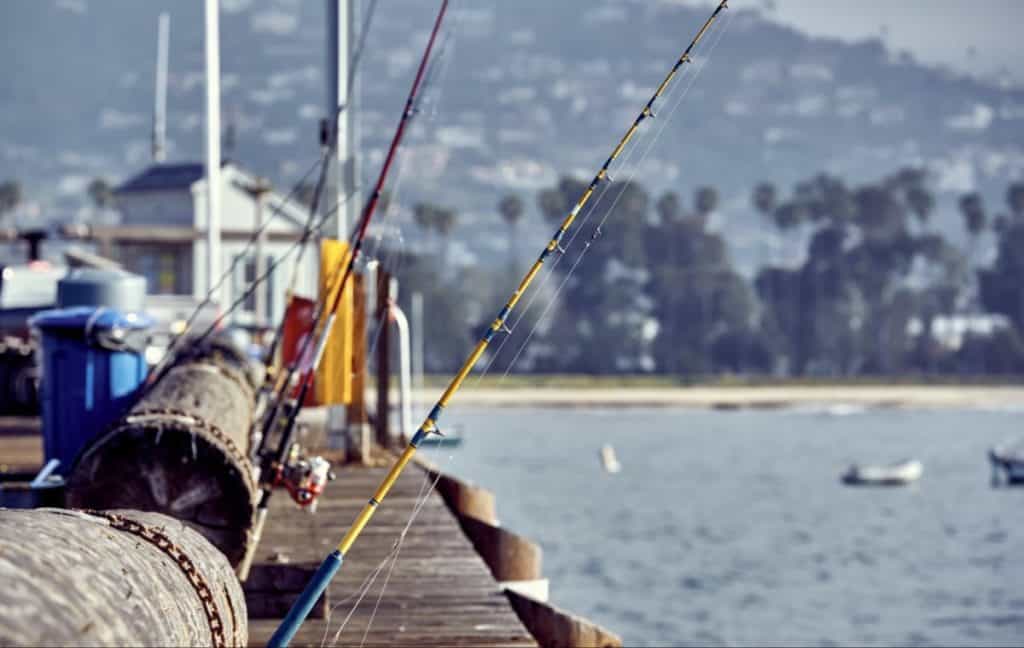 FREE Printable tackle box checklist HERE
In Northern California, you have a couple of spots where you can bring in a striper or two; Bucks Lake and Los Vaqueros Reservoir. The reservoir is located in the cities of Livermore and Brentwood. It is 2.188 miles wide and 2.485 miles in length with a maximum depth of 170 feet. Los Vaqueros offers boat rentals, fishing licenses, snacks, and bait. There are also 3 piers along the reservoir for those that do not have a boat. 
Also in Northern California, the West Delta area is going to be your best option if you want to hook a big trophy striper. The deeper the water the better for a good challenge. If you want to see the actual bite and catch, then you want to opt for topwater bait in shallow, shadowy water. Perfect spots for topwater at 5 – 15 feet; Roe Island, Honker Bay, and Snag Island. Make sure that you anchor at points that have a sufficient current. The best fishing time on the Delta is November through January in the Rio Vista/Decker Island area. In February and on through April, the prime spot is upriver on either the Sacramento or San Joaquin Rivers. 
According to the California Department of Fish & Wildlife, the best bait to use for the striped bass: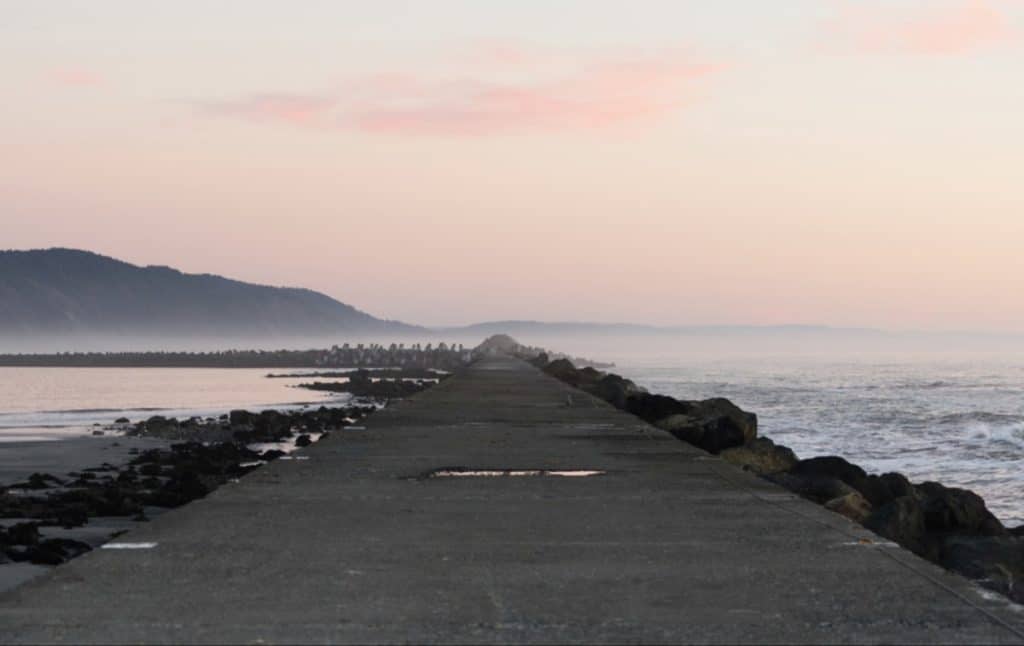 1. threadfin shad, split and folded so the flesh is pointing out
2. sardines
3. anchovies
4. bloodworms
When you are trolling for this predatory species; plugs, jigs, and spoons are ideal and are often in double combinations. They do advise that if you are going to be trolling for the first time, you observe how it is done because there is a specialized method of catching stripers. 
Most striped basses are found along the California coast, re-entering in the fall and winter at the San Francisco Bay area. In the spring-time, they swim over to the San Joaquin & Sacramento Rivers area to spawn. From there the majority of the stripers will head back towards the Pacific Ocean. 
In the San Francisco Bay area you have many places that you can reel in the stripers:
1. Golden Gate Bridge – a suspension bridge that is a 1-mile long strait that connects the Pacific Ocean to San Francisco Bay. The best-striped bass spot is by the south tower after a significant tide. The average catch is 6-10 pounds but they can weigh upwards of 40 pounds. 
2. Fishermans Warf – a popular tourist attraction in San Francisco, with amazing restaurants specializing in fresh seafood. Take your pole, your bait and try your hand at catching a few stripers. If you succeed you will be in a prime spot for enjoying the delicious catch and if you get skunked, don't worry cause you can have a great time on the wharf at the many shops and seafood restaurants. Who knows, you may even decide to order striped bass for dinner.
3. Suisun – you will find over 100 miles of shoreline, between the California Delta and San Francisco and San Pablo Bays. Providing year-round striped bass habitat, they are best caught in early to mid-fall season. Honker and Grizzly Bays are considered part of the Suisun Bay/River. 
4. Berkeley Flats Marina – located off of Alcatraz and Treasure Islands. Trolling is the best method with the perfect time being a strong tide coming in after very low tide. 
5. Angel Island State Park – located in San Francisco Bay it is considered a California landmark. The island is separated from the mainland by Raccoon Strait, another good striper fishing area, with approximately a 90-foot depth and 1.2 square miles of land. Many anglers will use a piece of sardine or a whole anchovy, but the much better option in this area is a bullhead or live shiner.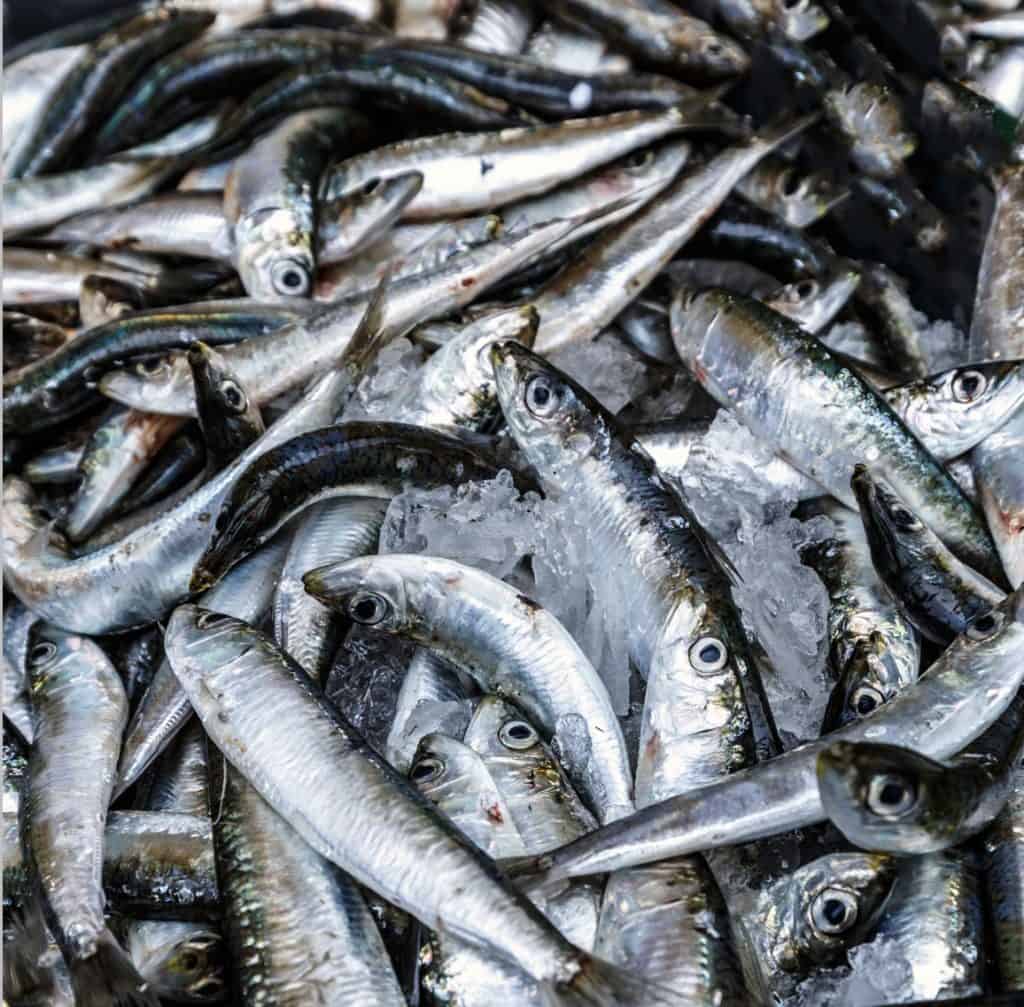 The anchovy is the preferred choice of the stripers in this area, but clams, squid and pile worms will work as well.
Sherman Lake, Broad Slough, American & Feather Rivers, Canyon Lake, and Big Bear Lake are just a handful of other spots where you are able to seek out the elusive striped bass.  
Feather River: 73 miles in length. If the water is clear, it is the prime time for catching the striped bass. Murky or muddy water makes things a little bit more difficult. But if you are up for the challenge, the fish are anywhere from 2-50 lbs in this area. You can try high speed trolling, topwater fishing and you have the option of swimbait, spooning, or live bait. 
Hey FISHMONGER – make sure to check out my FISHING RESOURCES page.
No matter where you fish in the California area, it is suggested that you have a 7-8 foot fishing rod with a conventional reel that has a clicker or a lever wind reel. You will also need to have a 200-yard line capacity. When you get that elusive bite from the feisty striper, make sure you keep the line tight to the fish. The striped bass is smart and quick, spitting the hook if they get the change. So any slack in your line is going to be your enemy. 
One last tip from some of the experienced and outstanding professionals in the guiding business: 
1. during the day make sure you are fishing in the shady areas or spots where there is "light-break" over the water. Docks, overpasses, and bridges are ideal. 
2. find estuaries & harbor entrances, near the end of jetties.
3. the perfect time is 2 hours before and 2 hours after high tide. The striped bass will forage on their pray during sunrise, sunset, and at night.
Whether you try your luck solo or hire a fishing guide do not forget to check the rules and regulations for fishing in California. Now, close your eyes and point to an area of California, pack your bags and your boat and go have the time of your life chasing down that prized trophy, striped bass.