Oklahoma Fishing
Located in the South Central region of the United States, Oklahoma is bordered by Texas, Missouri, Arkansas, and Kansas. There are over 1200 square miles of water that offers some of the best fishing opportunities. Oklahoma boasts over 200 dam created lakes and has the nation's highest number of artificial reservoirs. Oklahoma is the 28th most popular state. So get your fishing rod and lets explore.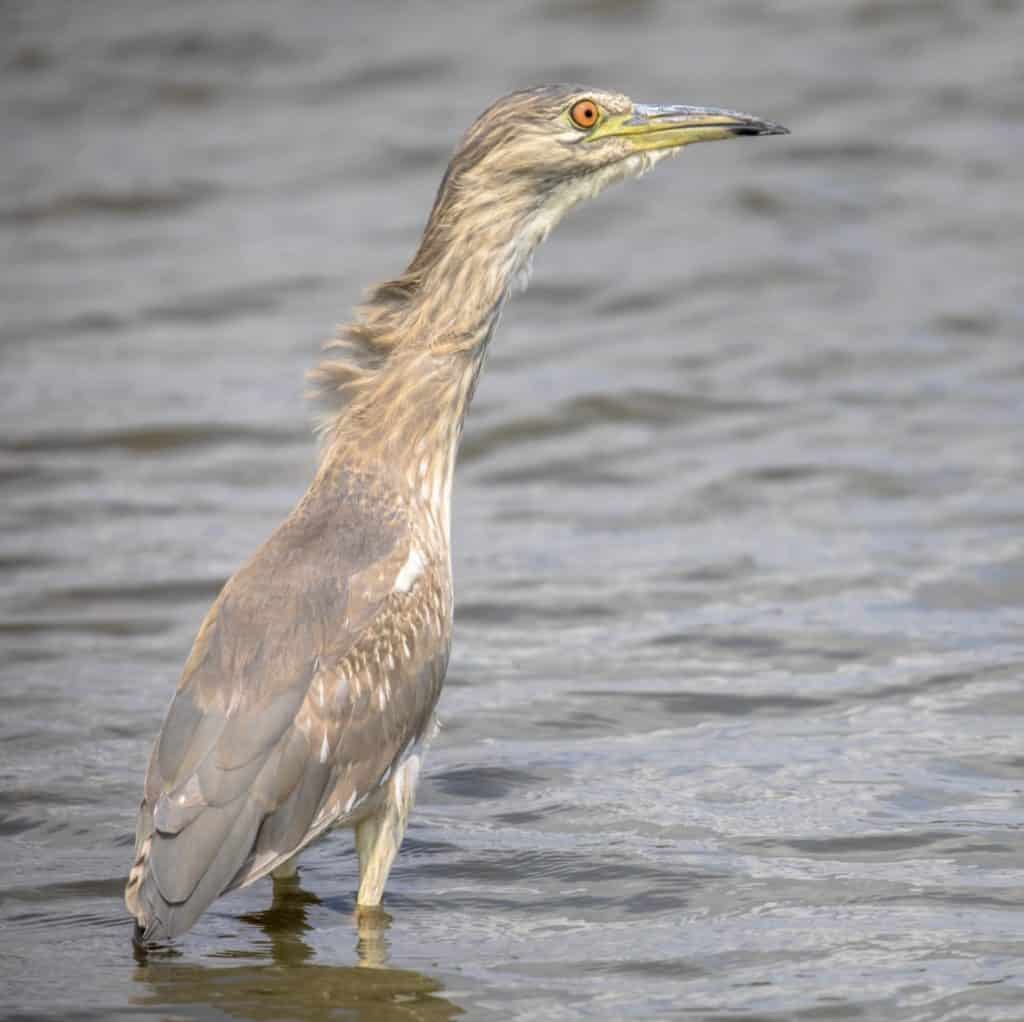 Oklahoma is a warm water fishing state. Among the lakes, ponds, streams, and rivers you can fish for a large variety of species. This list includes; largemouth bass, smallmouth bass, walleye, stripers, crappie, catfish, saugeye, and more. Lake Tenkiller, Lake Eufaula, and Vinita State Park are a few hotspots that we will cover more in depth where fishing reports are awesome.

I want to start by telling you what some of the lakes are known for and then we will delve deeper and reveal the 5 best spots and what species you are able to catch. I will also cover fishing permits, cost, safety precautions in some areas, fishing gear, and more. 


These six lakes are among the best fishing lakes in Oklahoma.
Lake Murray State Park in Ardmore, OK is considered the clearest lake
Broken Bow Lake is the deepest lake in Oklahoma at 185 feet
Talawanda Lake is the oldest lake in Oklahoma (1902)
Lake Texoma (bordering Texas and Oklahoma) is the biggest lake, with a water volume of over 2 million acre-feet.
Lake Eufaula second largest lake in Oklahoma with water volume of 2,099,000 acre-feet
Two major rivers in Oklahoma: Red River and Arkansas River. Both of these rivers flow into Oklahoma from all six of the neighboring states. 
Oklahoma major bodies of water in surface area are: Lake Eufaula at 105,000 acres and Lake Texoma at 88,000 acres. 
Flood control, water supply, recreation, fishing, and wildlife are just a few of the reasons for all of the lakes around the Oklahoma area. 

Oklahoma Fishing License and Cost

Of course any place that you go fishing requires you to have a fishing license as long as you are over the age of 16. If you are a resident of Oklahoma an annual fishing license will cost you $25. If you are a non-resident then you are going to pay $55 for an annual fishing license. A 2-day license for residents is $15 and a 6-day license for non-residents is $35. If you are under the age of 16 years old, you will not need to purchase a fishing license. There are 2 days a year, within the first week of June, that are FREE. For 2020 the date is June 6th and 7th. As always, please make sure you grab a fishing regulations booklet. It will provide you with all the rules, regulations, expressions, statewide daily size and limits. 

More Of The Best Fishing Spots In Oklahoma

Hunting, Harley's, and Fishing are a way of life in Oklahoma. There are so many beautiful lakes to choose from, one will have a hard time deciding where to visit/vacation. Unless you have friends or family that live in the area, the internet will become your best friend as you plan your fishing trip to Oklahoma. That is the best way to find out all of the information that you can like where to catch your PB Rainbow Trout.

Some anglers in the state consider the following places the best 5 in Oklahoma. 

Vinita Lake Park in Vinita, Oklahoma.
This was formerly known as Bull Lake. Vinita Lake is 45 acres in size and offers anglers the challenge of catching bass, crappie, and catfish. The lake has a maximum depth of 8 feet. Because of this, and for the safety of all fishermen, gas powered motors are prohibited. Though you are more than welcome to use kayaks, canoes, and 10-foot bass boats with electric trolling motors. Vinita Lake Park is located 3.3 miles Northeast of downtown Vinita. The daily limit for black bass is 6 with only 1 being over 16" long. There is also a limit of 6 for the channel catfish. Vinita Lake Park is a premier fishery of largemouth bass. There are boat ramps, fire rings, and picnic tables. But unfortunately there is no camping on site. Here is a link for more info about Vinita Lake Park.

Medicine Creek, Medicine Park Oklahoma.
Even when the trout are not biting, you can enjoy the scenic and peaceful sitting/view. This creek runs through the middle of Medicine Park, a "cobblestone resort community".
Besides fishing you can enjoy swimming, beautiful views, and a scenic walking trail. At gorgeous Medicine Creek there is a designated trout area. It is located downstream from Gondola Lake Dam. This creek is regularly stocked throughout the winter, so you should have a blast when fishing the area. Granite rocks line the banks of the cree, making it easily accessed by all. Trout season at Medicine Creek is from November to March 15th. With trout being able to survive in cold water, Medicine Creek is stocked every 2 weeks. There is a 6 fish daily limit of any size. In Medicine Creek the trout like to hang out around waterfalls. 
Here is a link for more info.
This lake is listed as one of the hottest fishing spots, along with a premier vacation spot. At Lake Eufaula you will have the chance to catch crappie, sunfish, bass, walleye, and catfish. There is even a kids fish pond for the youngsters who are not quite ready for the big lakes and bigger fish. Lake Eufaula boasts a tackle shop and marina. When it is chilly outside, there is an enclosed fishing dock that is free to use. It is 2,853 acres located Southwest of Checotah. There is approximately 4,458 square miles to find all the fish that you desire. There are also campsites that can be reserved, tent camping, 18-hole golf course with pro shop and putting green, indoor and outdoor fishing dock just to name a few amenities. You can try your luck with blue catfish, channel catfish, white bass, crappie, sunfish, and largemouth bass. The lake is 102,400 acres of very promising fishing. 

Grand Lake is probably one of the best known lakes in Oklahoma. It is one of the top bass fishing lakes in the country. In 2016 they hosted the Bassmaster Classic. There are 1,300 plus miles of shoreline. Small and bass, crappie, multiple varieties of catfish, and hybrid striper are available for a good challenge. Located in Delaware County, Bernice State Park is 88 acres in size. Located close to Bernice, Oklahoma in the Northwest corner of the Grand Lake O' the Cherokee. Grand Lake boasts the biggest population of spoonbill/paddlefish in the United States. There are 10+ professional fishing guides ready to show you the beauty of the Grand Lake, the hotspots around the lake, and how to catch the most fish possible in a day. Not only can you enjoy tremendous fishing but you can also take advantage of camping, cooking out with friends/family, and just enjoying the beauty of the water and its surroundings. Bernice State Park also has a playground area, boat ramps, shelters, trails, and a nature center. Bernice State Park is also called the "crappie capital of the world". 

Imagine 13,000 acres of water and over 130 miles of shoreline. Not to mention 70 miles of floating and 8 miles of trout fishing. At Lake Tenkiller not only can you fish for large and smallmouth bass, channel catfish, white bass, and spotted bass, you can also enjoy the following;
Scuba diving
Camp
Hiking
Golf
Water sports
Hunting
Scenic nature
Lake Tenkiller has 3 floating restaurants, 24 boat ramps, and many islands to see. Anglers say that this is a water paradise with fishing all year round. In the river below the dam you have a shot at catching striped bass, bream, walleye, and trout. If you prefer to fish in colder winter months, there are 3 heated fishing docks. Lake Tenkiller also offers man local resources to guide you in finding the best areas to fish. The current state record was set by a gentlemen back in 1996. He was from Gore, OK.

Other Lakes in Oklahoma

There are many many other lakes all over Oklahoma that also have excellent fishing and amenities. You will have a hard time deciding on where to go. 

There is the ever popular Lake Texoma. On the border of Texas and Oklahoma. You will need to make sure that you have the proper state fishing license. If you are fishing on the Texas side, then you will need a Texas license. If you are fishing on the Oklahoma side, then make sure you have an Oklahoma license. To be on the safe side, you could purchase both. You have ample opportunity to catch trophy sized blue catfish, smallmouth bass, largemouth bass, crappie, gar, and paddlefish.

Also available in the Sooner state:
Flint Creek
Quanah Parker Lake
Deep Fork River
Glover River
Broken Bow Lake
Upper Mountain Fork River
Facts about Oklahoma Fishing

In 1974, the state of Oklahoma declared the white bass the state fish. This was to aid in representing the importance of lakes and sport fishing within the state. You can find the white bass in lakes and rivers all over the state of Oklahoma.

There are 20 different species of fish located in the Oklahoma lakes and rivers. Among them are the small and largemouth bass, striped bass, spotted bass, and hybrid bass. There are also 3 different species of catfish; channel, blue, and fathead. Not to mention white and black crappie among many others. 

Oklahoma has over 1 million surface acres of water, with more man-made lakes than any other state. 

Final Thoughts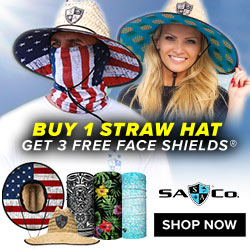 Y
There you have it folks! The abundance of lakes and amazing fishing in the beautiful state of Oklahoma. You can hunt and catch a large variety of fish. The bad news,  we didn't mention even ¼ of the fishing spots in Oklahoma. So, you may have an easy decision on vacationing in Oklahoma but not where you are going to stay or fish while you are there. We have given you the top 5 lakes that anglers from the state recommend. We also provided you with a list of some of the other lakes around the state. Now it is your job to do just a little more research, and pick one ( or maybe 3).

Oklahoma is an exquisite state all year round. The weather begins to warm and the leaves begin to change in mid- March. So you can beat the fishing rush, by vacationing a little sooner in the year. 
There are many attractions to see and places to visit. You may just have to stay for the whole summer and then you still won't  see even half of what Oklahoma has to offer. So, let's pick a destination in Oklahoma to take that next vacation and then get to researching the many lakes that are close and the fish that you are able to catch, in each spot. Happy Fishing!!
You can make extra income writing about fishing.
P.S. I'd Love Your Support On YouTube