The great state of Alabama! 3.2% of 52,419 sqare miles is WATER. We are 23rd in the United States for the amount of surface water we boast. There is also 1,500 miles of inland waterways; body of water that is navigable if it is deep, wide and slow enough for a vessel to pass, which is 2nd largest in the United States. Our average temperatures in January is between 32-40 degress.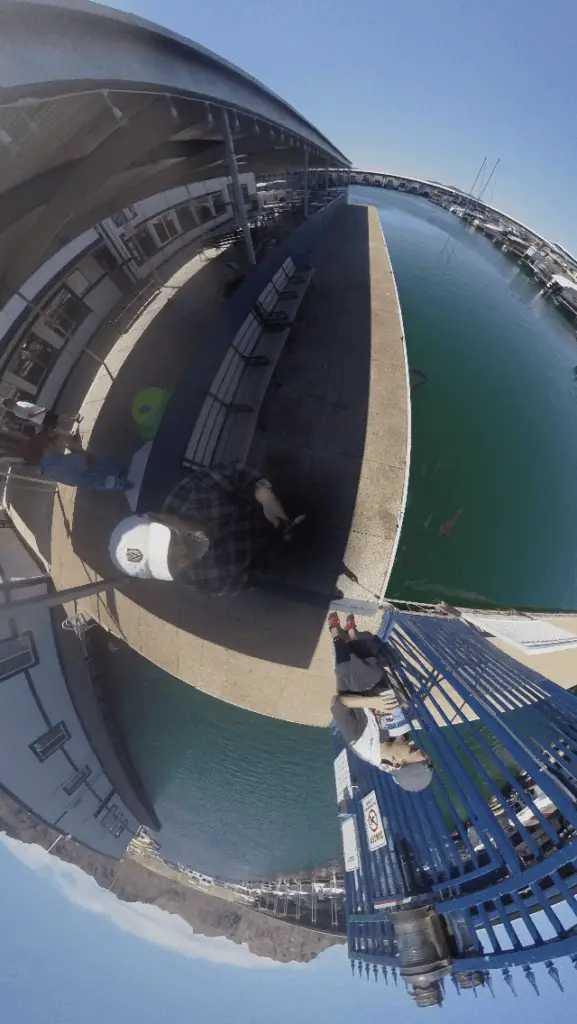 Now, that sounded more like the beginning to a history 'article', but I wanted to make sure that you knew about the water in Alabama. How much there is and what the ranking is, in terms of all 50 states. Because you have to have water to fish, no matter what type of fish you are going after. So, now that our history is done for the day; lets move on to the real reason why I am spending my afternoon with you all. Striped bass fishing in the great state of Alabama.
Alabama is one of the top states for striped bass fishing. There are numerous lakes and rivers where you can locate the feisty, elusive species. Whether fishing is a hobby, a profession, or something in between you will have a great time tracking and catching the trophy sized stripers on the Lakes of Alabama.

Some of the lakes boast about the number of striped bass that are available in their lakes, while other places boast (and brag) about having the biggest striped bass living in their lakes. So, if you are wanting to catch your creel limit each day that you are spending in Alabama, then search for the lakes that have the keeper sized fish, and fish your heart out. If you are here on vacation to land that HUGE striper for your trophy wall, then make sure you seek out the lakes that have the biggest sized (length and weight) stripers.
The rules and regulations for the state of Alabama, when fishing for striped bass; the daily limit is 15 and no more than 5 of those 15 can be over the 22 inch length limit. There is an exception on Lake Martin; where only 2 of your 15 stripers can be over 22 inches long. Sport fishing licenses are required for anyone over the age of 16. Special circumstances and prices for elderly and disabled are available.

Valid from Sept first to October 31 of the following year, the cost for an annual residents license is $13.85. You can also just purchase a 7-day trip license if you are from Alabama and just on vacation in a certain area, this is good for 168 consecutive hours and is $10.95. For non-residents, unfortunately, you are going to pay quite a bit more; but it is definitely worth every single penny.
Annual fishing license is $53.30. A 7-day fishing license for 168 consecutive hours, in fresh water, is $29.95 and in salt water it is $28.95. Be sure to check all rules and regulations and license requirements before taking your trip to Alabama has pricing can change.
Top Three Lakes To Catch Striped Bass In Alabama
I am going to give you information on the top 3 recommended lakes in Alabama to lure and catch the striped bass of your dreams. So grab those poles, lures, and lets get to fishing!
Weiss Lake
Smith Lake
Martin Lake
Weiss Lake Striped Bass
Weiss Lake: (pronounced "Wice") is one of the more popular areas in Alabama for striped bass fishing. This lake is owned by the power company and boasts 30,200 acres that come down from Little River, Cossa River, and Chattooga River. There is over 447 miles of coves, drop-offs, shoreline, flats, and deep channels where the striped bass can be located. You can catch the striper year round at Weiss Lake, but you may want to avoid the month of July. Temperatures can reach 110 degrees, with no wind or shade and the fish will be deep deep in the lake seeking cooler areas with better oxygen. If you want to cool off yjough you could try one of these. The ideal time to catch the striped bass is when the water is a little choppy. Weiss Lake is known as the crappie capital of the world, but there are plenty of striped bass to be found and caught as well. With 37, privately run, marinas along with rental cabins, campgrounds and motels spread along the shoreline, you are sure to find the perfect spot to rest your head, buy your tackle and even rent a boat. The best months to fish for striper on Weiss Lake; February through May and then again in October and November. Your ideal bait for the unpredictable species; plastic baits, spinners, and crank baits. But, don't forget the live shad, that is striped bass' one true weakness.
Lake Weiss/Weiss Reservoir is located on the Alabama/Georgia border. In Cherokee County it is the major economic influence, so locals are very welcoming to any vacationers and visiting anglers. They will treat you exceptionally; giving you any tips, tricks, or advice on catching striped bass in the area.
A bonus to Weiss Lake; the creel limit is 30 per day!! So you can have a fun filled, challenging day of striper fishing and come away with 2-4 meals depending on how many people are fishing with you. That gives you enough to stock your freezer, and maybe have some left when the following fishing season rolls around. But, with a bonus also comes a few exceptions to rules and regulations on the Reservoir. You may not fish with more than 3 rods/reel or poles in the water at any one time as long as you are on the Neely Henry Lake or Weiss Reservoir. You also may not fillet your fish on the boat, or be in possession of fillets on public waters unless they are being prepared for IMMEDIATE cooking and consumption.
Weiss Reservoir/Lake is a camping and fishing paradise for all ages. There are a few public launch ramps available for you to load and unload your preferred water-craft. Lake Weiss offers boat rentals, convenient stores, restaurants, bait stores and more very close by. Enabling you to have everything you need at your fingertips, whether it is a weekend get-a-way or a week long family vacation.
Smith Lake Striped Bass
Smith Lake: located about 90 miles Northwest of Huntsville, is about 22,000 acres in size. From mid-June to November it is a deep water fishery and the striped bass are found on the lake points via depth finders and can be snagged using live gizzard shad. In the fall and early winter, top water bait is preferred. Smith Lake is 35 miles long with 500 miles of shoreline, so if you do not own a boat, you still have prime areas where you will be able to catch a striper. The maximum depth of Smith Lake is 265 feet. If you are going to be on a boat, make your sure have plenty of line on your reel.
Part of the Black Warrior River, Smith Lake has an abundance of striped bass for your fishing pleasure. Though they say that some of the other lakes have the bigger striper, in 2013 a huge 70 pound striped bass was caught on the Black Warrior River. So, you can find the "big one" in/around Smith Lake, but it will take some hunting and researching to find them.
As the weather gets cooler, the striped bass get hotter. They thrive in the cooler waters partly because of better oxygen supply. So, from mid-September to early December, you will want to stick close to Smith Lake. Make sure you have a good selection of top water lures, as you can spend hours out here following them and catching them. Spend an afternoon of fun and challenging fishing on the cool waters. Watching them swim in school just below or on the surface. But remember, the limit is 15 per day, per person.
From late December to early March the striped bass are still active on Smith Lake. Moving to spawn, their location will change frequently. IF you can handle the cold temperatures, trolling will be extremely effective at this time because all of the stripers are hanging closer to mid/bottom range. Not many people will go out at this time of the year, because of the weather. But you do have a handful that prefer this time of year, because the lake is empty, giving them more opportunity and chances to locate and hook a striped bass.
In early March to mid-June top-water action is going to be incredible on Smith Lake. For hours at a time you can see giant schools of striped bass very close to the tope of the lake. If you are looking to catch "the BIG one", spring is the prime time to do just that. It will be challenging, but you need to focus on a depth of 4-8 feet to land a big striper. But boy it is going to be a wild ride, so make sure you hold on tight.
Martin Lake Striped Bass
Martin Lake: one of the largest man-made lakes in the United States. Located within Tallapoosa River, Martin Lake is 880 miles in length. The surface area is 41,500 acres with an average depth of 41 feet and 31 miles in length. Martin Lake hosts many events throughout the year including multiple fishing tournaments.
Martin Lake is said to be one of the only lakes in Alabama to house trophy sized striped bass. There are a few HUGE ones in the other lakes we have mentioned, but they typically have higher numbers of stripers where Martin Lake has the bigger striped bass. So, if you are in search of a heart stopping challenge, possibly the fight of your life then this is going to be the perfect spot for you.
One fishing guide states that on average he has snagged 25+ fish per trip with one trip giving up 54 striped bass. This was during the winter months! So, can you imagine how many you could catch during the cooler spring months? In 1 year, 145 stripers there were hooked, weighed between 25-40 pounds each. Now that is the kind of striped bass fishing that avid anglers LOVE to hear about and be a part of.
From mid-December through late February is going to be a profitable tie for striped bass on Lake Martin. At times you can see 2-3 acres of wall to wall stripers swimming on top of the water. Now that is what I would tag as a HUGE school of stripers. Drop your lure in the middle of that, and get ready for the fight of a lifetime! You can locate 10-14 pound striped bass, also known as schoolies, by watching the seagulls or using your sonar.
Winter is 1 of 2 seasons when fishing with an artificial lure works very well. It is recommended that you land your lure in the middle of one of those huge school, let it sink for about 5 seconds and then reel in slowly. But hold on tight, because when stripers hook your lure it is like nothing you have ever felt or experienced before.

Hey FISHMONGER – make sure to check out my FISHING RESOURCES page.
Catching a trophy sized striper on Martin Lake is more than likely to happen in the springtime; from the end of February to the end of April. There are really no specifics on finding the striped bass. You have to hunt them down. Rely on weather and water conditions, time of year, clarity of water and knowledge of habitat to lead you in the proper direction. If you have a boat, your fish finder is going to be your best friend.
In the summer months, you may have to go as deep as 80 feet to find the striped bass. The heat of the summer drives them down to cooler water with better oxygenation. Down lines with live bait is the recommended and preferred way to catch striped bass way down deep; but artificial lures will produce results too.
Conclusion
Now that you have the top 3 lakes and their information at your fingertips, what are you waiting for? Call and make those reservations, whether it is a weekend trip or a full weeks vacation, and get out there and catch striped bass until you just can not catch no more!
Striped Bass Story:
My son And I went fishing at Lake Mead Nevada in our new little 10 foot boat. It was evening time and it looked like it would be a good fishing trip for catching stripers. As the night went on, we realized that it was not going to be as good as we had hoped it would be and we went home that night skunked- having caught no Striper or any other kind of fish.
A week or two later we took the same boat to the same lake and went fishing again in the evening. We were able to catch many fish even though it was freezing cold outside because it was winter. Both times we had a good time though. I'm not sure what that says exactly except that fishing is fun weather you catch fish or not but it's always good when you can say you've caught some fish.
Grab more tips and be informed about new posts in my monthly letter. Enter Below.
[wpforms id="408″ title="false" description="false"]