So you are looking into buying a dock, for your residential use. There are many options to choose from. There are also many companies that construct docks and that can be cost-effective and easy on your pocketbook. Do you want a floating dock, that can be removed in the severe weather or during the winter months? Do you want a permanent dock that can not be moved or taken down?

As stated in a previous article, you will have to choose between a floating or stationary dock and you have 3 materials to choose from. Some of the best docks can be found at Tommy docks or E-Z docks. There is a large price range, depending on what you are looking for. The suggested type would be a plastic floating dock. But that is only 1 of your options.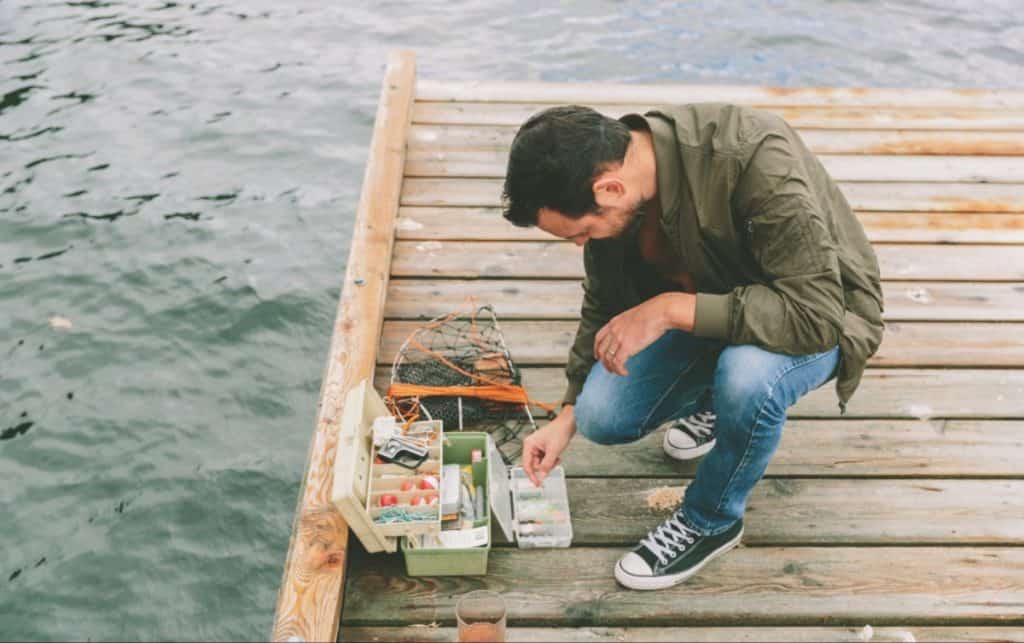 With the multiple options out there we are going to do our best to dissect and find the best ones that will suit any need. We will provide the top 3 classic docks, style, material, and website information for companies whom you can contact when you are ready to buy your dock.

Important Steps/Things to Know
Before you can purchase or have a dock installed there are certain procedures you should follow. One of the first to be done is to check all the rules and regulations for your area. Some private lakes only allow floating docks that are set on floats or drums. Take a look around the area and see what some of the other residents have. You may also have to get a permit to have the dock built. 

You also need to consider installation and future maintenance. If you will be removing the dock in the winter months then you want something that is light-weight and easy to assemble/disassemble. Wood docks are going to take the most maintenance. A fresh coat of paint or stain will be needed each year. Plastic docks take a simple power wash every now and then. The aluminum docks will also require a sweep and a power wash every other week, depending on usage. 

One last step is to analyze the situation. Do you want a simple dock for fishing, swimming or a boat? Do you want something a little bigger like a sundeck so you can entertain friends and family? Once you decide that, then you can begin to shop and figure out all of the regulations for building a dock. Look over the space in which you want to build your dock, do some measuring to get an approximate size, optimal material, and primary function.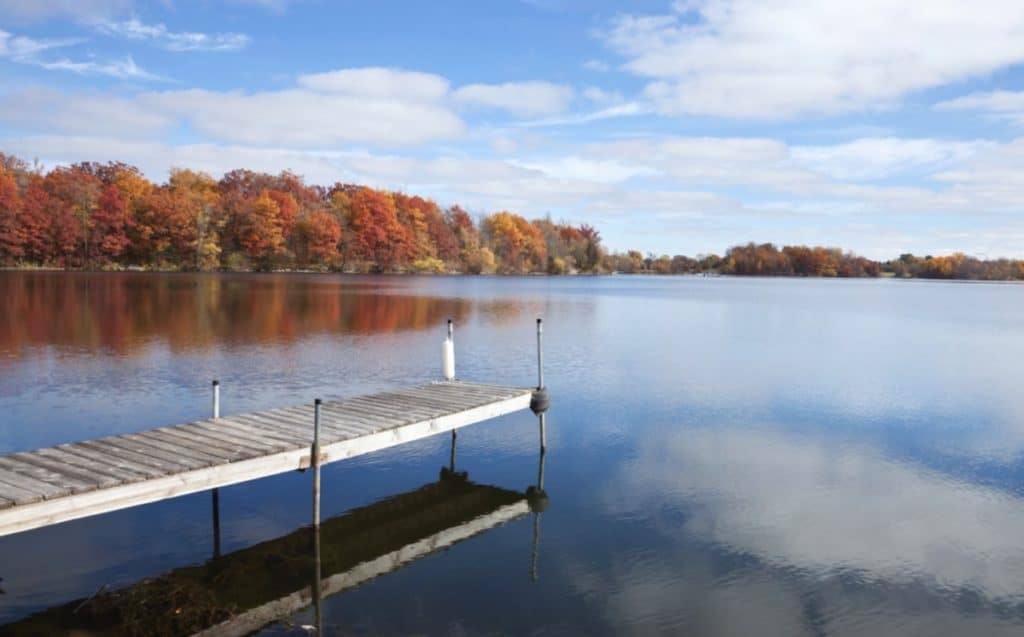 Top Deck Companies

Shoremaster: This company was started in Carlos Minnesota. They construct dock lifts and all types of boat and fishing docks. They also produce a full line-up of waterfront materials all over the United States and Canada. Their products are durable and built to withstand all weather conditions. You can learn more about Shoremaster and its products at www.shoremasterllc.com. 

E-Z Dock: Founded in 1991 they were (are) dedicated to designing docks that have more options and last long-term. Their products are customizable and very versatile, giving you the option of a simple floating dock or a multi-boat marina. E-Z Dock products are light-weight, strong, stable, and very low maintenance. E-Z Dock is a part of PlayPower Incorporated. More information can be found on their website at www.ez-dock.com.

Tommy Docks: The company was started in 1987 with the design and patent on a dock bracket system. Based in Wisconsin, the company is still going strong today & is in all 50 states and 2 countries. Tommy Docks pride themselves on high quality, user-friendly DIY systems on the market. You will experience outstanding stability and strength no matter what configuration you purchase. You can do it yourself effectively and effortlessly whether you want an elaborate set-up or something simple yet unique. Check out www.tommydocks.com.

Top 3 Classic Docks

Piling Docks: this type of dock consists of wood and is a permanent structure. They can be constructed of concrete or steel pilings as well. The pilings are driven deep into the ground, normally three times their width in depth. A steel framework is then constructed for the walkway and covered in composite decking wood, or concrete. 
PRO: extremely stable, not a lot of maintenance, and good for deeper water
CON: expensive, can be damaged by ice movement, does not fluctuate with the water levels. 
Pipe Dock: This type of dock is less permanent and usually made out of aluminum. Pipe docks can be constructed in the L-Shape, T-Shape, straight, or U-Shape. Best in shallow water, it is suggested that they are used in at least 8 feet of water. Because of the nature of the pipe dock, it is recommended that it be placed on an even & firm lake bottom. 
PRO: environmentally friendly, can be disassembled in winter and re-installed in spring, and they are very affordable.
CON: can not use with fluctuating water levels, can not be placed in deep water, and it is not set up with mooring, which is needed for larger boats.
Floating Dock: if you are a knowing or intelligent boater this is a great Do It Yourself project, or you can purchase the system for a variety of dock manufacturers. The floating device on a floating dock is 1 of 2 systems; a framework that is placed atop floating barrels or modular floating pieces. You can construct in your own unique shape. 
PRO: rises and falls with the changing water levels, a lot more affordable than permanent docks, and will work for all lake and shoreline sediment types. 
CON: not as stable in rough waters as some of the other dock choices.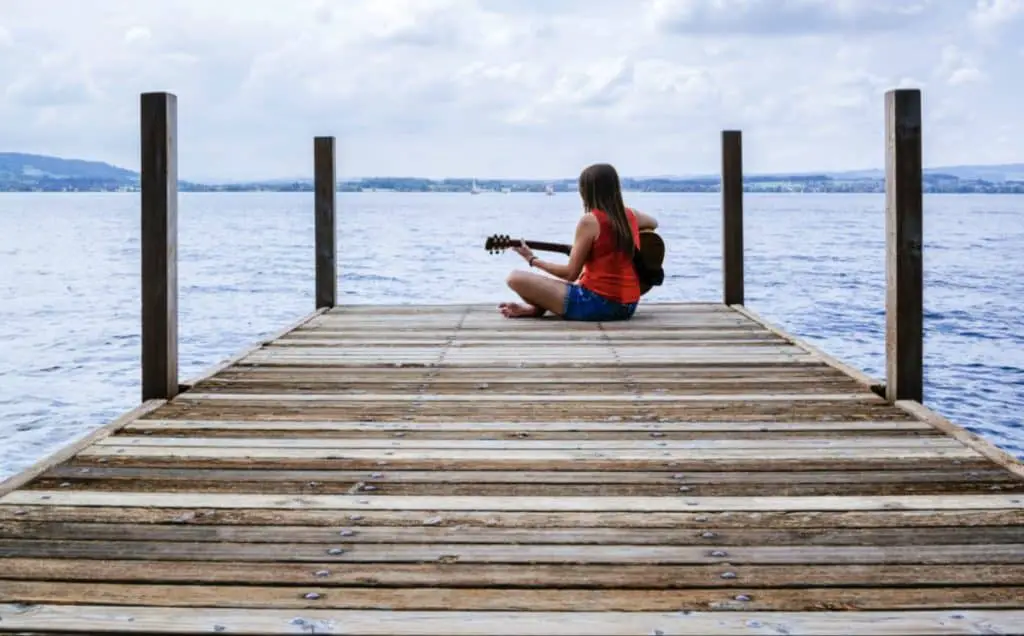 Various Uses for your Dock

Entertaining: a lot of people view docks as a place to tie off a boat, and they feel they shouldn't be used for anything else. But, there are docks on the market that are specifically designed for entertainment purposes. A dock can be the perfect place to barbecue with friends, enjoy the quiet beautiful water, and just have conversation and fun.

Swimming: have you ever done a cannonball off of a dock in the heat of the summer: If not, you have no idea what you are missing! Look for a dock that will work for swimming and make sure swimming is allowed in the area that you are placing the dock. The kids and even the dog will have a blast running and jumping off of the end of it into the cool water. 

Fishing: serious fishermen children, and individuals without access to a boat fish from a dock. There is nothing more relaxing than sitting on a dock, slightly rocking with the waves of the water, in the sunshine waiting for a fish to bite. It is the perfect place for children to learn to fish (and to learn some patience). It will allow you to form memories with family and friends. 

Mooring: the place to dock/secure your boat. Mooring insures your boat isn't going to float away while you are on the shore enjoying a nice lunch in the shade. It also makes it a whole lot easier to load and unload the boat, and for the passengers to get on and off.
Before you begin installing your dock, here are the main things you should consider;
Laws: find out city, county, and state laws before building. You may need permission or a permit.
Shoreline: is it rocky, grassy, or sandy? Is there a gradual descent or a steep descent? Is it level or is it uneven? This will give you an idea of pre-prep work that you may need to do.
Ever-changing depths: very important to know the depth of the water If the depth changes then you need an approximate calculation of how much it could fluctuate. Especially if you are planning on doing a stationary dock.
Frequently Asked Question:

These questions (and answers) were found on the internet and we are providing them for you to help in your quest for a fishing dock.

How much does it cost?
Building a dock can range from about $2,700 to $20,000 depending on the style, size, material, and configuration of the dock. Assembled docks can range for $1,000 to $50,000-$75,000 for high-quality, permanent docks.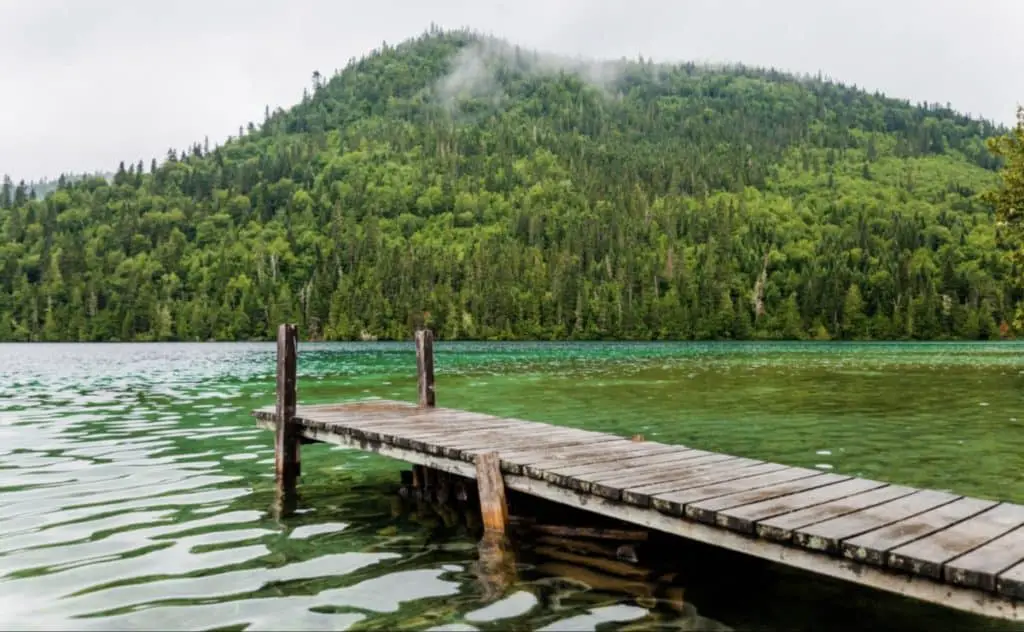 How high above water should your dock be?
The underside of the dock should be at least 6" higher to provide for the fluctuation of the water during the different seasons. Do NOT set it lower!

Can I leave my floating dock in the water during winter?
Floating docks can be left assembled during the winter months as long as they are tied up in a protected area, such as a small channel or bay. 

How much weight can a dock hold?
Rollin and sectional docks can hold 30 pounds per square foot. For a floating dock, the capacity will depend on the size of the floats that are used. 

How deep should dock posts be buried?
Bury the pilings 4-6 feet into the ground. This should give you a tight secure fit. Mark each piling with spray paint. This will make it easier to ensure all your pilings are installed at the same depth.

How long will my dock last?
Your dock should last you an average of 15-20, with no maintenance. If you do routine maintenance, you should be able to add as much as 10 years extra to the dock's lifespan.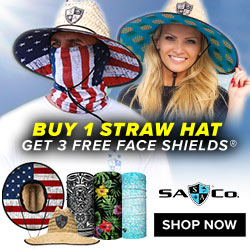 You can make money by writing about fishing. Here's how I do it.
What routine maintenance is recommended?
It is recommended that you do annual pressure washing with a high-quality deck wash, hand inspection of the decking materials and every 5 years (if you have a wood dock) you need to reseal it. 

So, sit down and decide what your primary use of your dock is going to be. Then you can get some product catalogs from the companies we mentioned (or others) or you can look online at the different styles and materials. You also need to decide if you are going to DIY your deck or if you are going to hire a company to come in and construct it for you. If you are going to hire someone, call around and get some estimates. 

Once your deck has been built, invite your friends and family over. Do some fishing, swimming, and some entertaining. A dock will also add value to your home, should you ever decide to sell. So what are you waiting for, let's get going on that research and decide what style of dock is going to serve your needs the most. As always my friends, happy fishing!!!
Do you like this type of writing? If you think you could write like this and you are interested in earning an extra income, follow this link to find out how I do it.