When you think of Las Vegas what is the first thing that comes to mind? Gambling right? shows, lights, and lots and lots of gambling.
It may come as a surprise but there are actually a lot of great fishing spots in Las Vegas. So the question is if I'm traveling to Las Vegas. Where do I go fishing?

Get live Striper and bass bait HERE
Places to fish near Las Vegas include: Sunset Park, Cold Creek Reservoir, Lorenzie Park, Floyd Lamb Ponds, Boulder Pond/ Veterans Memorial Pond, Lake Mojave, Lake Mead, Adams McGill Reservoir, Beatty Pond, Beaver Dam Creek, Chiatovich Creek, Cold Springs Reservoir, Eagle Valley Reservoir, Echo Canyon Reservoir, Haymeadows Reservoir, Mesquite Pond, Rye Patch Pond, Silver Peak Pond, Trail Canyon Creek, Trail Canyon Reservoir.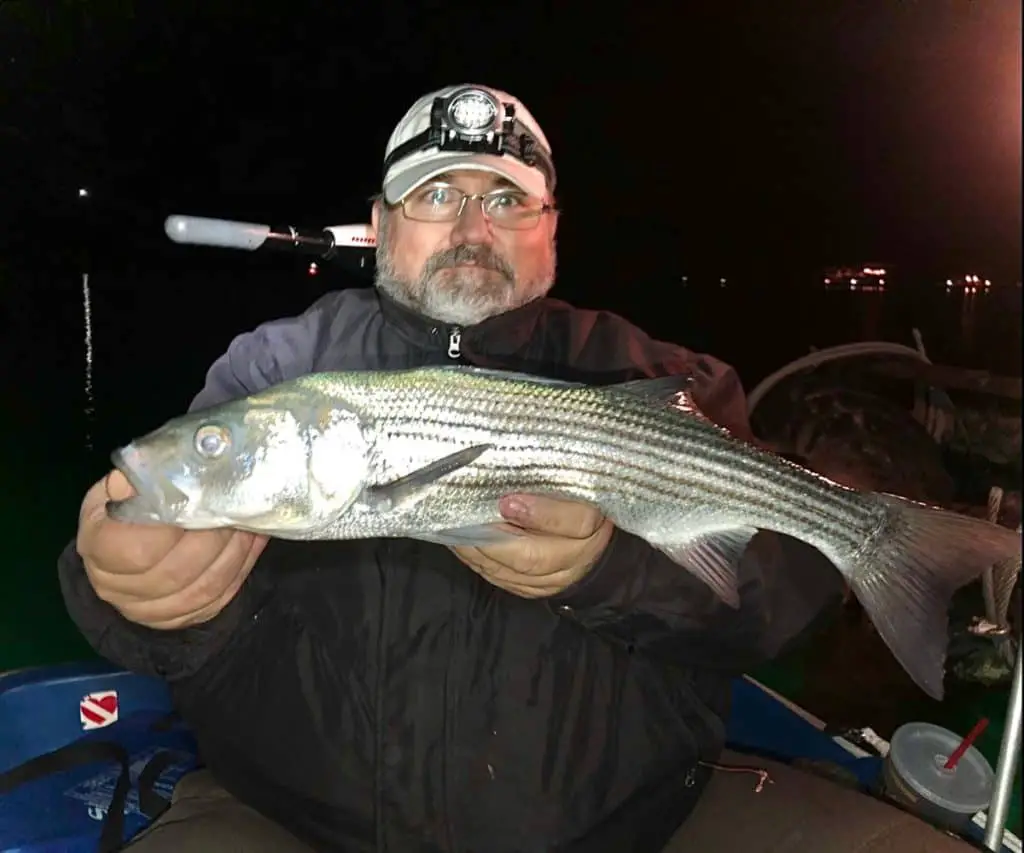 Well, you've come to the right place because we're gonna talk about the best places in or around Las Vegas that have some awesome fishing. The main fish you'll be looking for in the Las Vegas area are Trout, Bass, Striper, Carp, Bluegill, and Catfish.
Whether you're looking for an easily accessible pond or you're looking to hook on to a big one from a lake, or maybe you're looking for the peace and solitude of a creek Nevada has you covered.
In Las Vegas, the desert backdrop meets the beautiful waters, and you can experience a place like no other. So if you're planning a trip to Las Vegas make sure to pack your fishing gear because soon you will know about the best places to go fishing in Las Vegas. 

Lake Mead/ Hemenway Harbor 

Usually, we'd save the best for last, but in my opinion, we saved the best for first.
Lake Mead is probably the best place to go fishing in Las Vegas. Lake Mead, only being 25 miles from Las Vegas has become one of the most visited places to go fishing in Las Vegas.
It has over 550 miles of shoreline to fish from and has a huge surface area of 229 square miles. This man-made lake was made by the construction of the Hoover Dam on the Colorado River in 1935.
If you are coming to Vegas to visit you have to go visit the Hoover dam. It is a beautiful place, and you're sure to take a lot of pictures.
Ok now let's get into the fishing. There are a lot of places at Lake Mead to fish including shoreline, piers, harbors, and on the lake itself. Lake Mead is known for its Striper fishing, and there are a lot of Striper.
Most Stripers near Hemenway Harbor are only about a pound or two, but Lake Mead has been a known home for Striper up to around 40-50lbs. The Striper like to feed on shad in the area, and will be easy to catch if you can find a boil. A boil is when a bunch of Striper have found a school of shad, and go crazy trying to eat all of them.
You can also cast net for a shad and attach them to a hook that also seems to work out very well if you can't find any shed though you can buy frozen anchovies from nearby stores and cut them up that also seems to work out.
But live bait is your best bet. You can also catch large and smallmouth bass at Lake Mead as well. They are usually in small coves around rock walls, you can usually catch them in the warmer months on spinner baits crank baits, and top water, but in the colder months Striper are the go to.
Catfish are also around if that's what you're looking for. Just fish the bottom and you're bound to hook onto one.
You can usually find them around piers since that's where people are most of the time in the shallower water. 


Where to buy anchovies for fishing in Las Vegas.
Terrible's gas station also known as 76 gas station in Boulder city has anchovies for three dollars per bag located at 100 Ville Dr, Boulder City, NV 89005

The rebel store on 95 as you head into Boulder City has them but you have to ask for them as they do not have them out on the floor. By the way, they also have nightcrawlers
Walmart on boulder highway has them. The address is 300 E Lake Mead Pkwy, Henderson, NV 89015

The Albertson's on East Lake Mead has them. 6885 E Lake Mead Blvd, Las Vegas, NV 89156
If you are going to Walmart it is said that they stock up on anchovies on Wednesdays. Sometimes they do run out so it is helpful to know when they stock. Also you may want to pick up a tub of nightcrawlers. They have them there as well.

Green Valley grocery just east of Hollywood on Lake Mead and East Las Vegas has them. Here is the address 7121 E Lake Mead Blvd, Las Vegas, NV 89156
Willow Beach/ Lake Mohave

Willow Beach comes in next. Willow beach is about 50 miles from Las Vegas But the trip is worth it. Willow Beach has 235 miles of shoreline, and is located along the steep cliffs of the Colorado river.
It even has its own trout hatchery,  and they stock trout every Friday. Something that is unique about the Colorado river is that it splits Arizona, and Nevada in half.
So depending on what side you're fishing on you could be in Nevada or Arizona. At Willow Beach it is also known for its Striper fishing. You can also catch trout given the location of the hatchery.
Some other fish available are large and smallmouth bass, catfish, and crappie. Further down from Lake Mead is where Lake Mohave is located it opens up into the lake and is another great place to go fishing along the Colorado River.
Another unique thing about Willow Beach/Lake Mohave is that the striper there are huge. Because of the hatchery, and the stocking of trout every Friday.
The striper get so big in fact that they eat the trout, and you can commonly see people fishing from boats with massive swimbaits the size of trout.
On the other hand. If trout are what you're looking for you can catch them near the dock on Fridays, but if you're looking for bigger trout that have been there for awhile you can make your way either upstream or downstream where coves are located along the length of the river.
The trout like to hide in the coves with the trees, and bushes where they can make beds to lay their eggs. There is also a dock located at the marina where you can fish there are pole holders there, so it makes for a nice place to bring a chair, and relax.

Boulder Pond

Boulder pond otherwise known as Veterans Memorial Park Pond is located in Boulder City, Nevada. Boulder city is located around 30 miles away from Las Vegas, and is truly an amazing city.
The pond was built in 2001 to give people in Boulder city the opportunity to fish in Boulder city. Because of its location in a park it is easily accessible, and is a great place to fish without the planning, and preparation of our previous picks.
The pond at its deepest point is 15 feet and the pond spans 3 acres. There are actually two ponds located here a lower pond, and an upper pond. The upper one is allowed for fishing.
The smaller one is home to ducks and other birds,  and acts as a nice place to sit and enjoy wildlife. It is also used for model boats. At Boulder pond you'll be able to catch rainbow trout, and channel catfish that are stocked. It being located in a park allows this pond to be very well-maintained, and there are lots of places to sit in the shade of trees or enjoy the parks many other facilities including. Playground, basketball courts, skate park, BMX track, restrooms a dog park, and much more.
If accessibility is what you're looking for The Veterans Memorial Park pond is a great place to enjoy the outdoors. 

if you go to veterans memorial pond a.k.a. Boulder pond in the summer or early fall you are probably going to target bluegill because trout are not stocked in that pond during that time of year. You may get lucky and catch some catfish as well during these months but bluegill are plentiful. You will want a small hook and only a piece of a night crawler. If you put on too much worm they will just nibble at the tail and get it off the hook so don't leave too much hanging off the hook. If you get too much miles you can try a bobber if there is no wind leave about a 2 foot or 1 1/2 foot leader pass the bobber.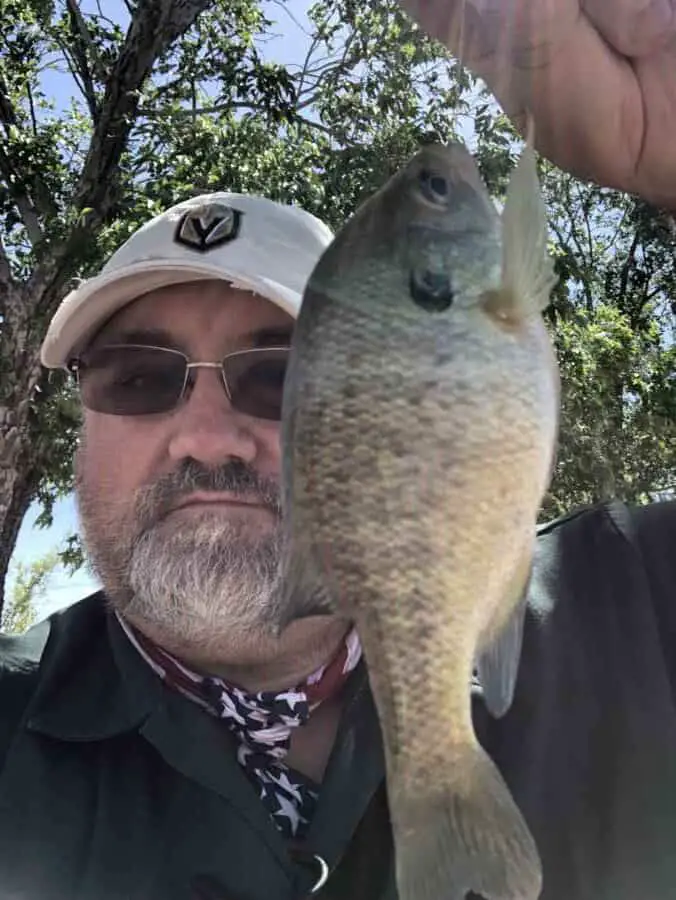 Floyd Lamb Park Pond

Floyd Lamb Park is truly an amazing place to experience the outdoors. It is located in Tule Springs and is around 635 acres large. It is a state park so a six dollar per car admission is required, but it's worth it. 
Tule Springs is an old ranch lifestyle town located in Floyd lamb park where people can experience how it was to live in Las Vegas back in the day. Old buildings set up to mimic old ranch life. Historic areas, jogging, and biking trails, picnic areas, and of course ponds are all located at Floyd lamb park.
Known as Floyd Lamb Park pond or Tule Springs Pond is stocked and consists of four ponds on an ancient marsh land and pond system used by Native Americans. The Upper pond is used for fishing since that is the one that is stocked but if the water level rises you can find them in the two smaller middle ponds as well but the top largest pond is your best bet.
One side of the upper pond is completely covered in dense bushes so it makes for a nice area for fish to hide, and live most of the shoreline can be fished from except from this high vegetation area.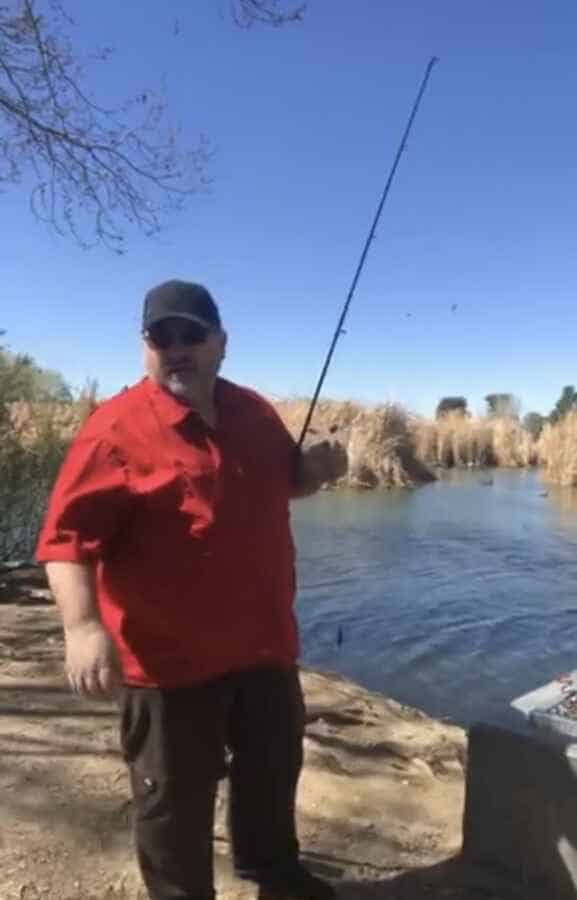 Rainbow trout and channel catfish are stocked seasonally in the upper pond, and due to the areas streams that flow into the ponds. Even in warmer weather the water is kept cooler than most.
Other fish that can be found here are different species of bluegill and sunfish as well as largemouth bass although they are not stocked they do live in the area and you can catch them naturally. No overnight camping is allowed in the area. 

These ponds have some gigantic catfish in them. When I have fish there we have had good luck using half of an anchovy and caught some big ones. Make sure if you go there you have big hooks heavy line and some good bait for catfish. It is said that some giant carp can be caught in there as well with hot dog LOL I know it's funny but it works.
Cold Creek Reservoir

Cold Creek reservoir is located in the northern Newark Valley and is part private and part BLM land. It was constructed In 1943 for irrigation. The lake has a maximum surface area of 14 acres and is 24 feet deep at its lowest point.
Something unique about Cold Creek is that there is a natural spawning population of rainbow trout, but rainbow trout are stocked as well to boost the population, and make fishing better in the area. Tui chub are a nuisance in the reservoir, and largemouth bass and cutbow hybrid trout were introduced to keep the population down.
As such bass and hybrids are available to catch there, but are not frequently stocked. The area of Cold Creek is known as Nevada's best kept secret which makes sense after you've visited.
The area is covered in pine trees and mountains. It is also home to deer, elk, and even wild mustangs. It truly is an off the grid place and would make a perfect place for a day trip with the family, or make your way out there alone and enjoy the peace of fishing alone. With wild horses and beautiful landscape it sure won't disappoint. 

this is a beautiful place to go fishing. Keep in mind if you go there that trout are only available during the cooler months because they are not stocked year around and the pond is so small that the fish get caught and taken out of there pretty quickly. If it is warming up and you don't know when the last time it was stocked, you may not have too good of luck. You can find out when the pond was stocked by checking on the Nevada Department of wildlife website at the Link here.

Sunset Park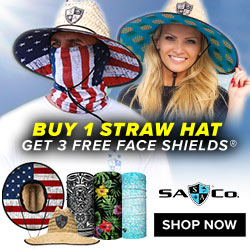 You can make money by writing about fishing. Here's how I do it.
Our last pick goes to Sunset Park Sunset Park opened in 1967. It is located very close to McCarran International Airport, and is known as the largest park in the Las Vegas area.
As such, it is a very busy park, and is used for many group activities such as birthday parties, barbecues, etc. The park also has trails, picnic areas, shade trees, barbecues, basketball courts and fields for sports, and  bathrooms.
The park spans 324 total acres, and is home to a 14 acre pond system that since opening has been rebuilt. According to the Nevada Department of Fish and Wildlife website. In 2000 the pond was designed to fix pre existing problems that the previous pond had, It fixed leaking issues, and made the shoreline easier to access.
Since then fish habitats have been added, and a new liner. It is a great place to go if you are looking for a nice Quick place to go fishing that is accessible to all.
The water that is cycled into the pond is actually used for the parks irrigation system to water the plants and trees. Like most ponds in Las Vegas area rainbow trout and channel catfish are stocked but you can also catch different species of bluegill, sunfish, and Crappie there occasionally as well.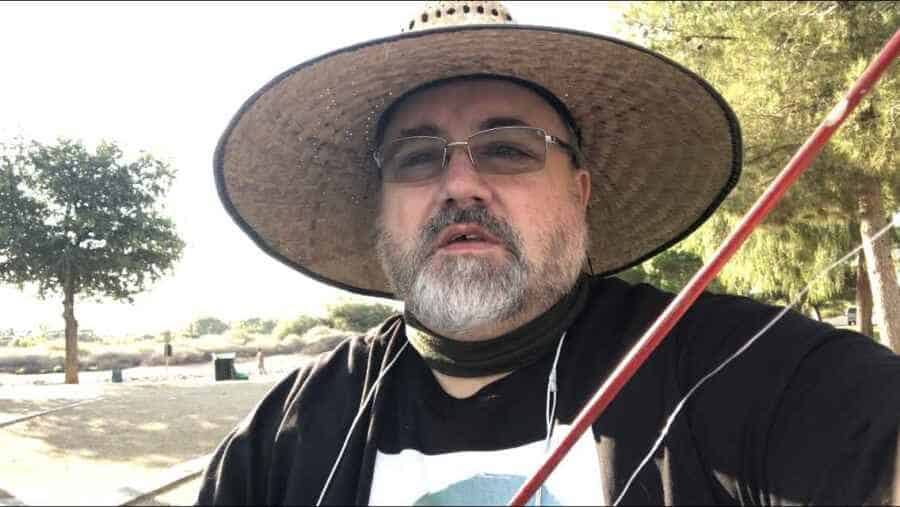 Night very popular here. Most people don't know that you can fish up till 10 o'clock and some people have been known to fish later than that as long as you're not causing a nuisance or being too loud. The best fish are caught here at night using shrimp and you will be fishing for catfish so use heavier line.

Fishing In Nevada

So, can you fish in Nevada? Well, The answer is yes. In fact Las Vegas has a lot to offer.
The fishing in Nevada may be different from some of the more hydrated places in the world, but in my mind it is a totally different experience.
You can fish in the east or the west, and you'll be satisfied. Let's all be honest with ourselves it's nice to catch fish, but the true reason we'll all fish is because we all love the experience of enjoying the outdoors.
The world is a beautiful place if you sit back and look. No matter. Where you are in the world fishing will always be a way to get away from the hustle and bustle of life and escape into a world of how life used to be. So if you get a chance to come out to Las Vegas make sure you make it to one of these places because you're bound to have a lot of fun enjoying all that Nevada has to offer, and once again don't forget to pack your fishing gear. 

Other places to fish around Las Vegas include:

Adams McGill Res.
Beatty Pond
Beaver Dam Creek
Chiatovich Creek
Cold Springs Res.
Eagle Valley Res.

Echo Canyon Res.

Haymeadows Res.
Mesquite Pond
Rye Patch Pond
Silver Peak Pond
Trail Canyon Creek
Trail Canyon Res.