Ask any fishing enthusiast, and they will tell you that there are all kinds of fishing methods out there. Techniques such as netting, angling, netting, spearfishing, and even hand-gathering are the most well-known methods. However, there is one method that also merits some extra study, and that would be bottom fishing. There are a lot of bottom fishing enthusiasts out there, but of course it all begs the question: just what is a good summary of bottom fishing?
Bottom fishing can be defined as simply dragging your bait along the bottom of your given waterway or if anchored, just letting your bait lay on the bottom.
Indeed, there are many species of fish that love to frolic at the bottom of the water. Species such as the Grouper, Halibut, and the Red Snapper all flock to the bottom of the sea because they enjoy hiding and playing among the reefs. Bottom fishing is one method of catching this elusive prey.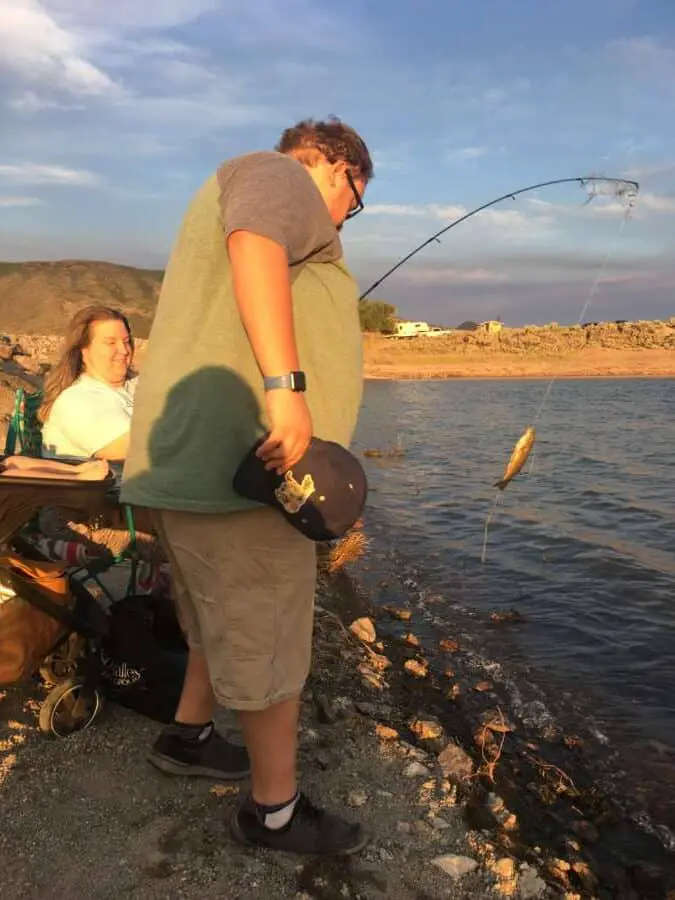 In freshwater you can find catfish and carp as well as other species that prefer the bottom and tend to stick around there
Of course, if you are going to try bottom fishing, you need to know a little about the right methods of going about it. Just like anything else, the more diligent you are in studying this discipline, the better off you will be.
There is a huge potential for success, but you should consider some tips for doing it right. Here are some questions to ask yourself:
How do you do bottom fishing, anyway?
As a beginner, that's the first question you must ask yourself. A good and simple mental picture of bottom fishing would be fishing that is devoted to the bottom of the water. Simply put, there are many types of fish that are either quite hesitant to come up to the surface or hardly come up at all.
This type of fishing helps the sportsmen be able to more readily catch these types of fish. Additionally, one of the most beautiful aspects of bottom fishing is that it can be done on both the land and from a boat.
Although it's only a cathartic benefit, you also get a tremendous sense of accomplishment and joy when you are smiling in front of the camera and holding up the catch from your first bottom fishing experience!
What are some of the tools that I need for bottom fishing?
Of course, you might be surprised just how popular bottom fishing is among anglers.
However, either way, you must possess the correct tools in order to do it the right way. There are several essential pieces of gear and many other optional pieces of equipment that will make your bottom fishing venture a success each and every time. Consider some of the following:
The Hook, Line, and Sinker
The first thing you will need for a successful bottom fishing experience would a hook, line, and sinker. You have probably heard the phrase "hook, line, and sinker" used as a phrase. That basically means something is a sure bet. Well, in the case of bottom fishing, it is also a sure bet that you will catch some bottom-dwelling fish as long as you look after these basic elements. Let's look at a few of them individually:
Hooks
The hook is the first part of this three-part combination, and all three of these make up a "rig." Hooks are ideally supposed to be circular, especially if you are going after large game fish. You will want something that is very durable simply because of the fact that you are probably going to have a fight on your hands. Other options for seasoned bottom fishermen would include "J" hooks and treble hooks, but these require setting before they can be used. Circular hooks are good because they will help you to avoid "deep hooking" a fish's throat or gut. However, you don't want to pull too soon or you will end pulling the hook out completely and allowing the fish to escape.
Lines
When you start talking about lines, you are definitely delving into an age-old debate. Indeed, when it comes to bottom fishing, every angler has an opinion regarding lines. It is almost as old as the sport itself. One of the first things you need to realize about lines is that bottom fishing angler has their own opinion about what the best line truly is. Some anglers have a strong preference for a mono line, while others prefer the braided version. However, there are also quite a few out there who prefer a fluorocarbon line. Consider some of the differences between these three:
Braided:
One of the best things about a braided line is that it has developed a reputation for being a line that is truly one of the strongest ones out there. A braided line has the potential to handle some tremendously huge fish. However, one of the cons to this option is that braided lines can be difficult to handle and their efficiency can also be very pricey.
Fluorocarbon:
Fluorocarbon lines are good for doing fishing around lakes, streams, and rivers that have rocky bottoms. A fluorocarbon will be a line that will give good feedback, and it has a tendency to be better for fishing in clear water. However, this option too is a bit difficult to handle, and it can be challenge to tie knots with this option. Many anglers recommend that you get a combination of at least two of these, and some bottom fishers will even air on the side of caution and get all three just to be certain.
Mono:
Sinkers
Of course, your next step to becoming a champion bottom fisher would be to invest in a good collection of sinkers. Ideally, you should have some examples that are good at maintaining a solid
weight in order to fully drop to the bottom of the lakebed. You should also be aware that these sinkers will come in several different variations, such as the following:
Egg-Shaped
These sinkers are round in shape, and one of the key advantages to using one of these for bait is that the fish are not only inclined to take them, but they also can swim a short distance with them without encountering any resistance, making this a very deceptive bait indeed. These are my personal favorite because of the way it slides up and down on the line it gives you a better feeling when a fish bites. It seems to be more sensitive. However if you want to change weights or add weight or take some weight off for any reason it is more difficult because you have to cut your line and re-tie.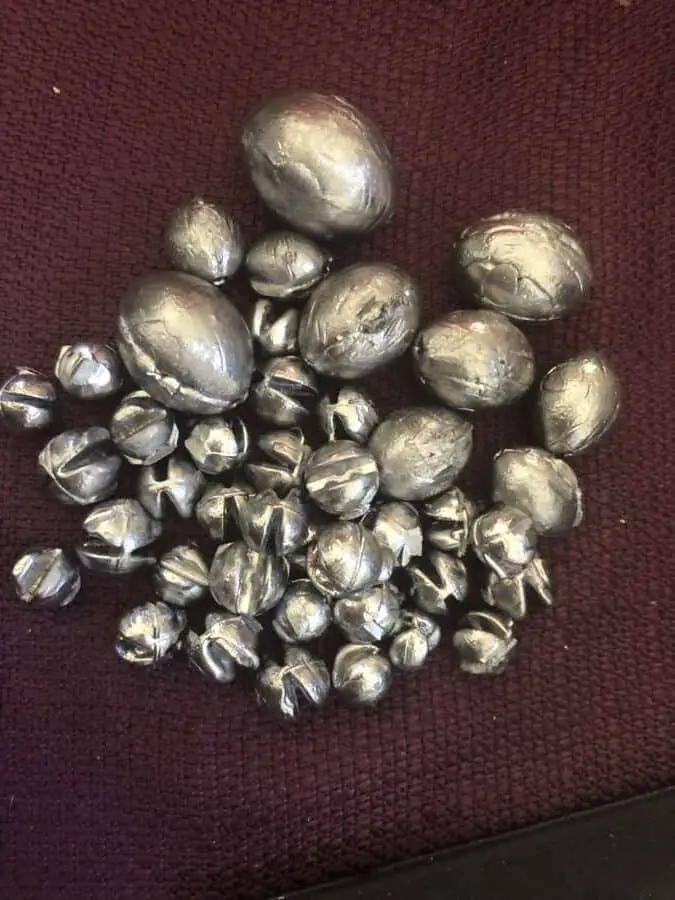 Pyramid
The pyramid sinker is an option that will be characterized by a sharp tip at the end. These sinkers are popular by anglers because they have a tendency to hold the bottom and anchor it within the sand well.
Of course, all three of these sinkers are a good thing to have, simply because they all allow for different situations on different days. Don't think for a minute that you can always use the same sinker on the same lake day after day. Why? One word: currents. At the very minimum, you will need a nice repertoire of sinkers because they possess different weights, responding to the current better.
What about using rigs?
Besides all of these other tools, one of the things that many bottom fishers love to use would be bottom fishing rigs. This is a very effective tool for bottom fishing, and some bottom fishers swear by it. Simply put, a bottom fishing rig is a specific tool that will increase the chances of landing a
bottom-dwelling fish. Indeed, there are many different variations out there, and there are quite a few homemade versions as well. However, here are some of the most common examples: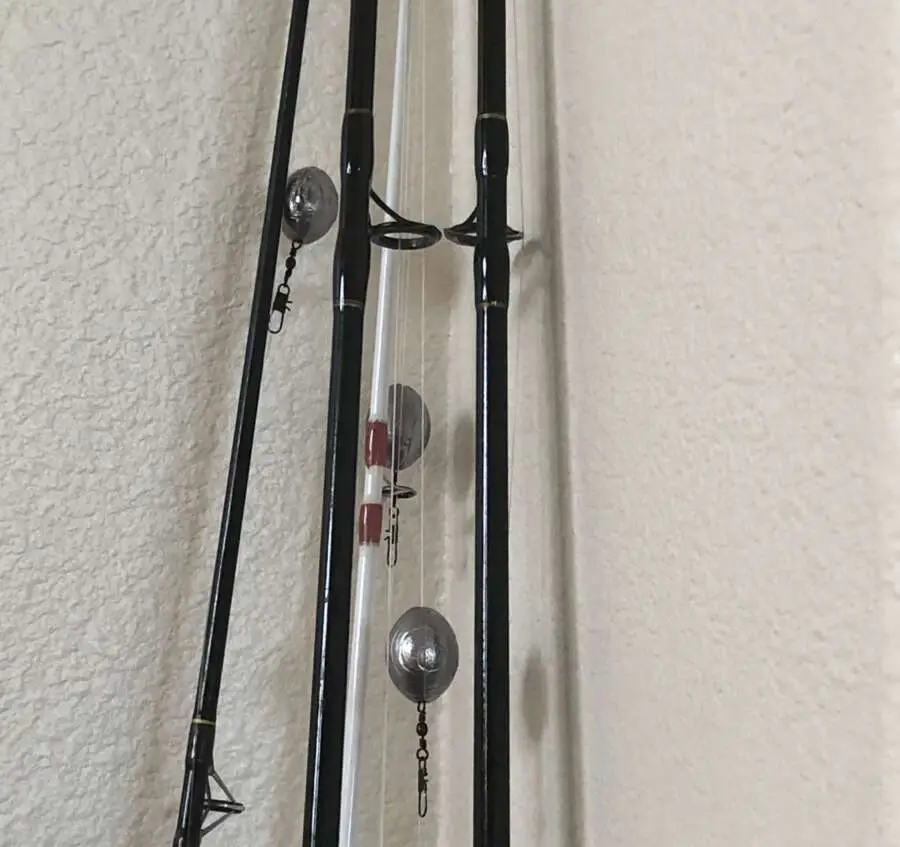 The Carolina Rig
Also called the sliding sinker rig, this device is made up of an egg sinker and it helps you properly land these fish without placing more weight on the lead and scaring away the fish. The main thing to remember about the Carolina Rig is that it is all about the egg sinker, and the other thing to remember is that this is a good rig for a beginners to use simply because it is so easy to build.
The Spreader Rig
Also known as the Chicken Rig, this type of rig is very versatile. This type of rig can cover a lot of ground with their two hooks, and many individuals use this type of rig with bank sinkers because they do an excellent job when you are fishing within rocky bottoms.
The Drop Rig
This is also called a 3-way rig, and it has developed a reputation of being a great way to fish within the surf. The 3-way rig is one of the best ways to connect the leader line, main line, and the shorter sinker line as well. The drop rig will also do an effective job of keeping your hook floating in a precise manner.
The Knocker Rig
This Knocker Rig is also called a "straight line" and it is also a very popular tool among bottom fishers simply because it allows them to feel a bit from a fish almost immediately. This is a simple barrel-shaped swivel connected to a simple leader. It will also have a bead, sinker, and leader at the end.
Tip from Darren – I love bottom fishing. Usually I use a Carolina rig with an egg weight and cut anchovies when I fish for striped bass on my local freshwater lake. I just let my line drop until it hits bottom and then crank it up a couple of turns. Also when I have gone on day fishing trips off shore in Florida I have used the same method with success.
What Kind Of Bait Should You Use?
Of course, this all begs the question: just what kind of bait should I use? Well, it's not as difficult as you might think. Of course, you will get all kinds of opinions from the bottom fishing hobbyists among you. However, many individuals have found some incredible luck with utilizing dead bait. Such items as menhaden, mullet, sardines, or cigar minnows all can be used effectively just as long as you let them sink to the bottom so that it will effectively fool the larger fish you are looking to catch.
Live Bait
Of course, the other option is always going to be live bait. Is this a bit more challenging? Sure. However, once you gain a foothold in the disciplines of the proper care and management of live bait, you will soon realize that the rewards can be immensely greater than simply using dead bait. For example, if you are after larger fish, using live bait is just about the only way to go. Moreover, using live bait is also good because at times you will have to catch it yourself. There are many times where the pure fisherman will get just as much enjoyment out of catching the bait as they do in using the live bait for catching the bigger fish.
Lures and Jigs
Finally, another effective measure for catching large bottom fish would be through the use of lures or jigs. These items come in many different sizes and shapes, and it does take a large element of skill. It will take some practice and some experience in order to do this right, but there is no question that your sense of accomplishment will be that much more immense when you are holding up your latest fishing conquest and getting your picture taken!
Where Should I Bottom Fish?
Of course, this all begs another question: where can you bottom fish in the first place? The first step you should take is to strongly consider your location. Bottom fishing is different from a pier, and it is different when you are doing from a surf. Additionally, it is an entire world differently if you decide to bottom fish from a boat. Let's take a look at each of these bottom fishing challenges individually:
Fishing From a Boat
Let's look at bottom fishing from the boat. This can be the most rewarding way in order to fish for this bottom game. Moreover, there are at least a few different ways from fishing from a boat: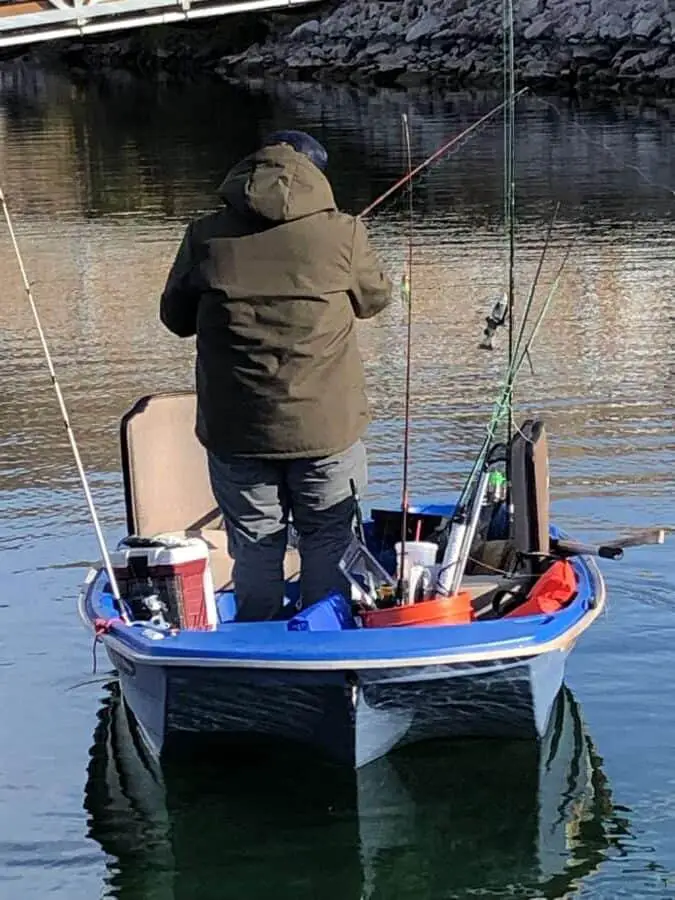 Anchoring Your Boat
One of the best ways to fish from a boat is to find a productive spot and then simply anchor your boat and fish from there. You can even use twin anchors to guard against the drawback of currents as well. Of course, one downside to anchoring your boat is that it can spook the fish and make them go elsewhere. However, you will know soon enough if that is the case.
Drifting With Your Boat
If you want something a bit more challenging, you can keep the boat moving. However, there are many advantages to keep a boat moving with the current. One great method is to go ahead and fish with live bait while the boat is in motion. Many have done this with great success.
You can also fish from the shore, even though this can be a challenging method. Ask other fishing
enthusiasts how they go about doing this. Fishing from the surf is also an option, but be aware of the fact that it is diametrically opposed to fishing from the pier even though they might appear similar.
Whatever route you might take, you will be able to catch all kinds of fish as long as you are diligent with it. You will be having your photograph taken with your next catch in no time!
Are you seriously looking turn your hobby into a business? I recommend joining Income School. I've been an Income School member for a little over a year and joining was the best decision I've made in working toward my business goal.