If you are an avid or professional fisherman, then you know what a fishing combo is. If you are a beginner, I am sure you have a good idea of what it is or maybe you don't. It is a very straightforward answer, but it has many various possibilities. 

A fishing combo is a rod and reel that are matched and configured, normally pre-assembled and sold together. From simple and affordable to more complex and expensive, there is a wide range of fishing combos for the specific species you are trying to catch, as well as for beginners on up to professionals.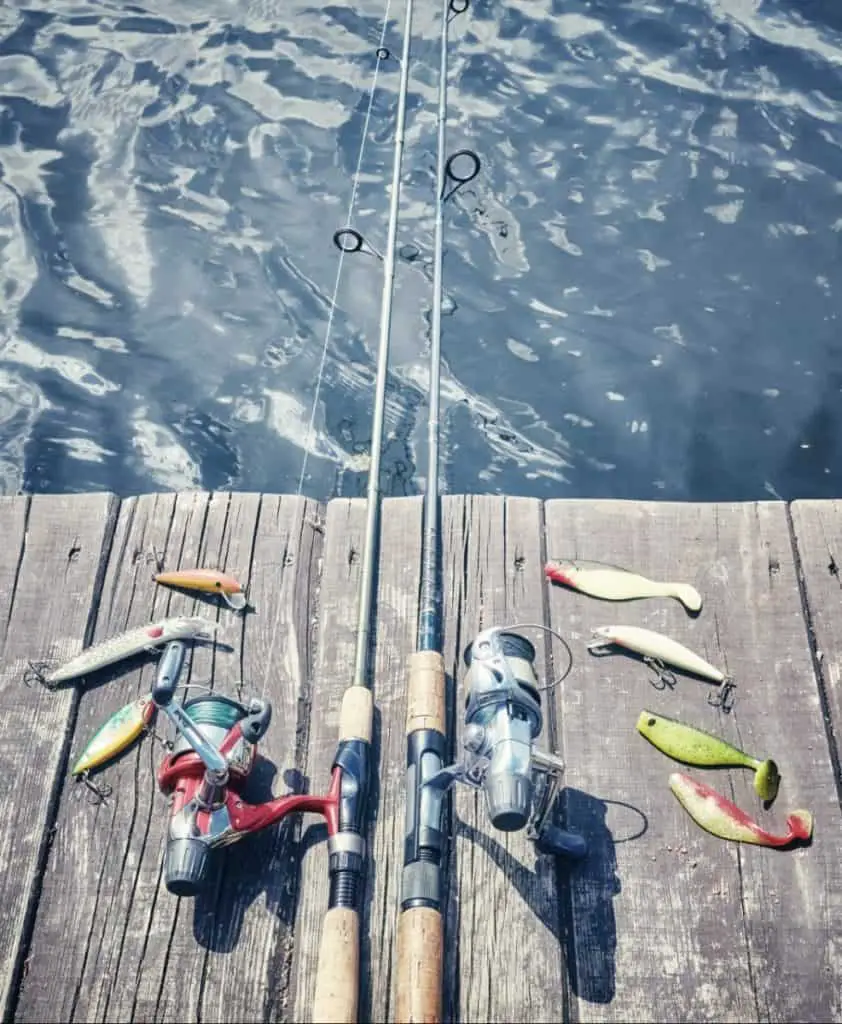 Rods and reels are two of the most expensive parts of your fishing gear/tackle. "You get what you pay for," so you need to be careful what you are buying. You want to purchase a good rod, but it doesn't have to break the bank. With a good rod, you will be able to recognize the clues that your rod is giving you, such as; your lure dragging the bottom or going through sticks, rocks, or mud. It will also help you to detect when you have a bite, as sometimes it is very hard to tell. 

There are terms/parts of a fishing rod that you need to be familiar with and understand before you go and purchase your first combo. We will list them for you with a very brief description.
Action: how much the rod bends when there is pressure on the tip
Taper: the thickness of the rod and the thickness on the wall which is on the blank
Responsiveness: reflects the ability of the rod to flex under load and release energy in the cast
Graphite and Fiberglass: types of material a rod could be made from
Modulus: stiffness of the graphite (IM6, IM7, etc.)
Guides: also known as eyes, spaced out evenly on the rod to run your fishing line through
Cork: used on some rod handles for comfort and grip
Reel Seats: this particular item holds the reel on the rod 
We are now going to give you a list of the 8 most used reels by anglers. We will then tell you which rod and reel combos are the most popular.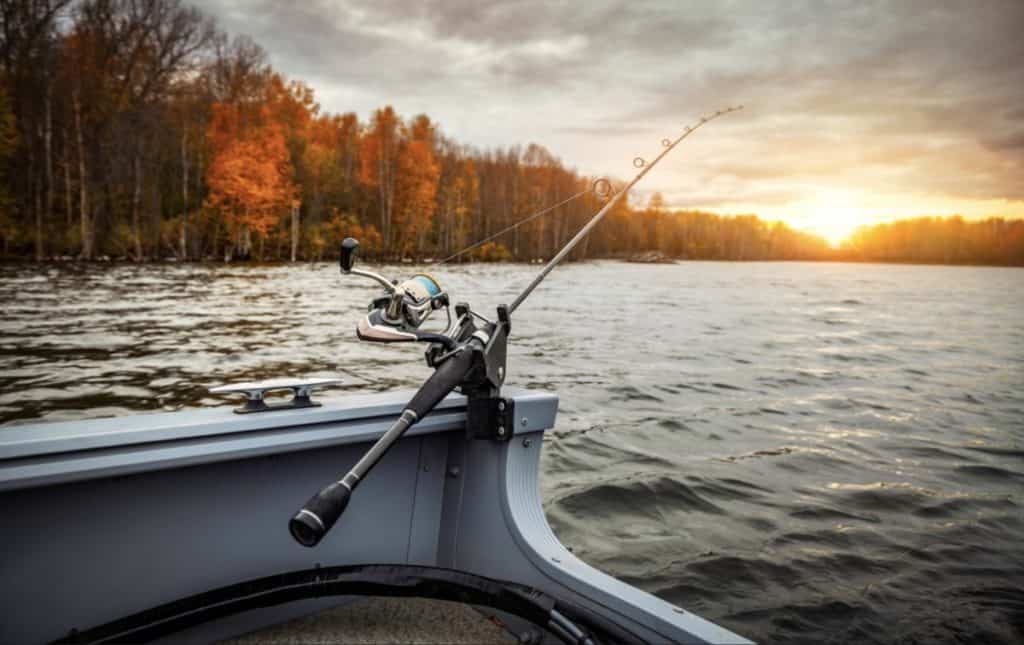 Spincast: most popular as a first fishing reel for kids. Has an easy to use push button
Baitcasting: favorites among anglers due to; no tangles during the cast, a greater distance of cast, more accuracy, and better control
Spinning: just as easy to use as the spincast and versatile
Surf Fishing: basically you have a choice between spinning and baitcasting. Must hold up to saltwater, sand, and sun
Offshore: spinning or baitcasting also. These are more durable and more expensive
Trolling: often called casting reel, and also referred to as conventional. Used for heavy deep-sea fishing
Fly Fishing: reliable, simple, and durable. There are specific reels for specific fish species
Centerpin: runs freely on its axle (centerpin). Free-dragging and free-spooling reel, made in the early 19th century
Next is the more useful information, the meat and potatoes of the article. We have answered the question "what is a fishing combo?" We have given you basic information on rods and reels, separately. Now, it is time to put the 2 together and help you figure out what will work for you and your budget. 

From all of our research on the internet and other sources, these are the top 4 fishing combos of 2019.

Plusinno Spin – voted most durable, composed of fiberglass and carbon fiber, flexible, easy to fold and expand
Penn Battle – has the best responsiveness, long casting range, lage drag, and increased longevity
Shakespeare UglyStik GX2 – most sensitive, fiberglass and graphite, stainless steel guides, and black matte finish
Abu Garcia – durable, light-weight, and single-piece graphite frame
The top 5 fishing combos that are sold on Amazon are as follows:

Plusinno Telescopic Rod & Reel Combo
High density carbon fiber that is mixed with fiberglass. Stainless steel reel seat, anti-corrosion, and portable with medium power
Instant anti-reverse, deep aluminium spool, and power drive gear for high strength
The handle is made of EVA material making it comfortable and soft with anti-skid and sweat absorption
Plusinno Fishing Rod & Reel Combo
Best for sea fishing and boat fishing
Thick coiled bail spring, right/left interchangeable handle, high strength plastic body, and S-Curve oscillation
Multiple lengths and actions, sensitive graphite blank construction, and aluminum oxide guide inserts
KastKing Centron Spinning Reel
6 feet to 7 foot 6 inches in length, light-weight, sensitive, graphite blank, stainless steel guides, 2 pieces, and contoured EVA handle
Centron Spinning Reel, aluminum spool, triple disk drag, great for freshwater and saltwater
Smooth performance, Saf-T hook holder, smooth power transition, and it is affordable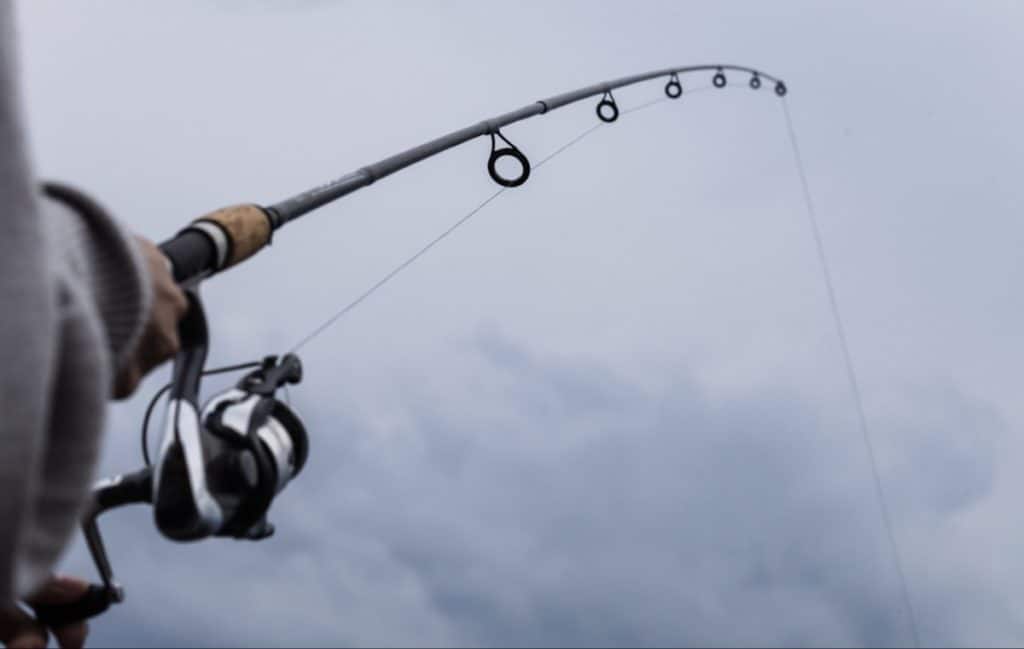 KastKing Sharky III
Designed for serious anglers, 6 lengths and actions (6'6" M action to 9" length), aluminum spool and handle, and triple disc carbon drag
2 piece designs, premium EVA handle, shark fin braid-ready spool, smooth power transition, and Saf-T hook holder
Light-weight graphite frame, stainless steel ball bearings, aluminum spool, and water resistant
UglyStik Spinning Fishing Combo
Two pieces, graphite spinning reel, pre-spooled, 7 feet long, and has a 7 year warranty
Durable EVA grip, stainless steel guides, ceramic inserts, and assorted tackle with every combo
Lets give you a few options/variations in what fish can be pursued with specific rod and reel combos. Many different combos will work to catch the same species of fish, so it will come down to what feels most comfortable in your hands, price, and experience.

Conventional reels are most often used for trolling, bluewater fishing and baitcasting. A lot of the combos are designed for the bigger, stronger fish. The normal line weight for these types of combos is; 10 pounds for baitcasting and up to 130 pound for the bigger saltwater fish.

Spinning combos are used for your lighter lures and they work on a large variety of fishing styles. You can use fishing line that is 4 pounds up to 30 pounds. Some of the fish that you can catch are; northern pike, bass, salmon, bluegill, and trout.

How about a quick review on some of the different fishing styles? This may help you out and give you a little more information when trying to choose the right rod and reel combo. After all, the style of fishing is one of the most important aspects.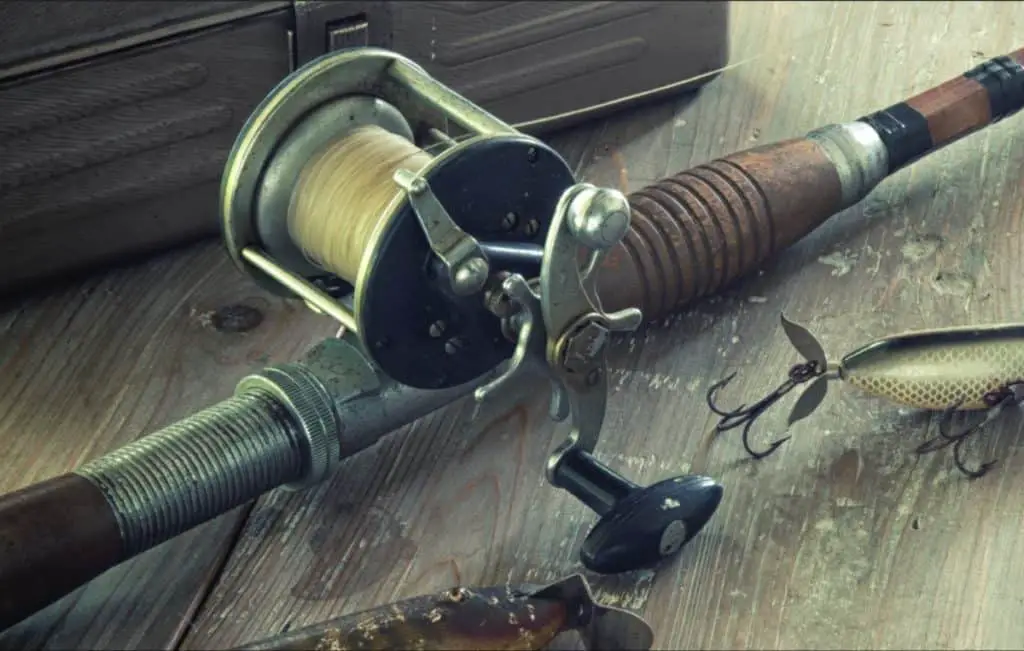 Baitcasting: is done in both fresh and saltwater. Centuries ago it was strictly used for casting live minnows. Now you can baitcast with artificial lures, using a revolving spool reel.
Trolling: using your fishing line, trailing behind the boat, to lure the fish. You can use lures or live bait. The speed you troll is determined by what species you are fishing for.
Chumming: this includes scattering ground-up fish into the water to attract fish. The hungry fish will normally attract the bigger fish.
Fly Fishing: the art of using an artificial fly, either for sport or for competition. Fly fishing equipment is highly specialized and therefore a little more expensive than other combos.
You can also do some searching, talking to a sporting goods store, or a bait and tackle shop to get some suggestions and ideas on what the best rod and reel combo is, for the species you are looking to catch. If you are going to be fishing in freshwater only then you do not need the extensive protection for corrosion. Your heavy-duty saltwater combo will be more expensive because they are made with corrosion resistant materials.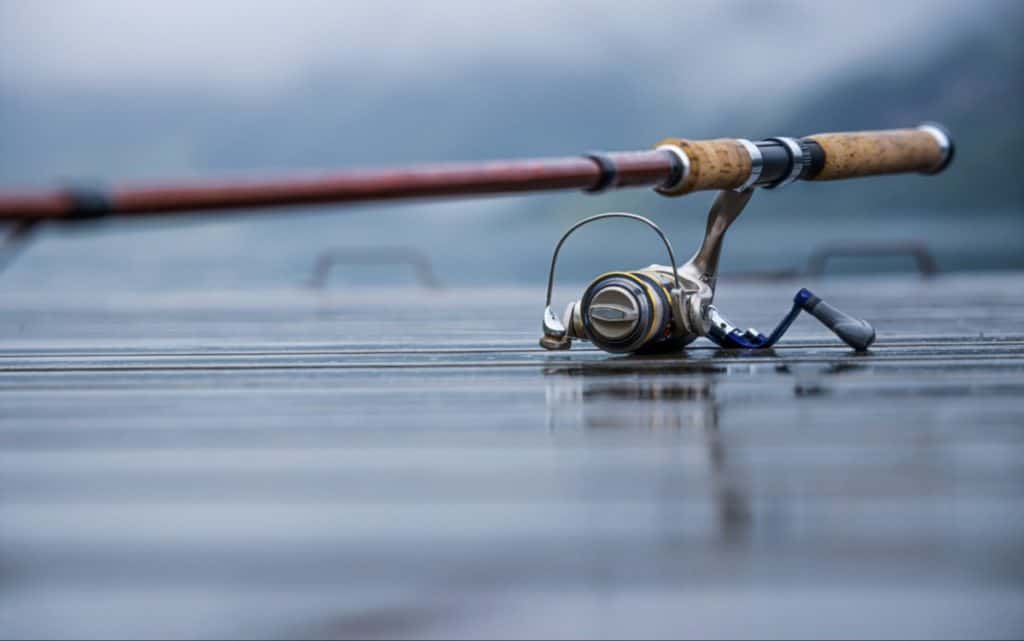 The core benefit of rod and reel combos is mainly the pre-matching of the specifications concerning both important components so that you have efficiency and the ease of it being easy on the pocket book. They are pre-assembled, so that you have to do is add your hook and your bait, making it quicker to get out onto the water and do some fishing. Most rod and reel combos will also come with fishing line, crankbaits, soft lures, jig heads, bobbers, swivels, and sinkers. 

Not every rod and reel combo is made the same. There are going to be certain options that are better for you, but your friend may choose something completely different. WIth a rod and reel combo you never have to worry about breaking the bank, or feeling like you purchased a reel that doesn't suit the rod you purchased, because you don't buy the components separately.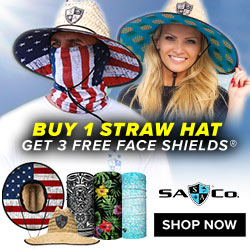 You can make money by writing about fishing. Here's how I do it.
So whether you are a beginner or an experienced fishermen, purchasing a rod and reel combo will be one of the best decisions you will ever make. You will get to spend more time on the water and less time putting your equipment together. You will need to do a little more research, than what we have provided, in order to get the specific rod and reel that works the best for the species of fish you will be pursuing. So, grab the tackle, the rods, the kids, and go catch some bluegill, crappie, or maybe even a catfish. 
Do you think you could write about your fishing adventures? Would you like to see how you could make an income from doing so? Check out this link and you will see how I do it.