Are you ready to entertain and enjoy a personal/private dock? If your property sits on a harbor, river, lake or ocean front then having your own dock would be perfect. Almost a must have, especially if you have a boat. Question is, what type of dock? There are a few types/styles of docks to choose from. It all depends on your preference and what will coincide with your home. 

Floating docks, piling docks, and pipe docks are your choices if you want a removable dock. These are docks that can be taken down and put in storage for the winter or in areas that have severe storms. There is also the permanent dock. You have 2 options here; a crip dock or a suspension dock.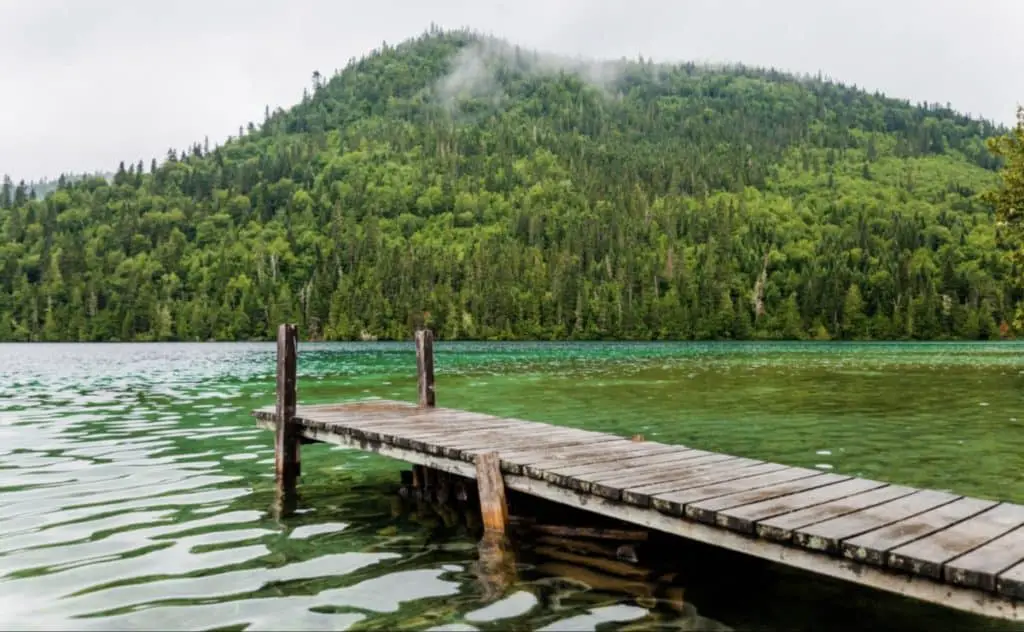 Are you a writer at heart looking to earn a little extra money I'm writing about fishing or the outdoors? Click this link to find out how I do it.
You have a few choices of materials as well; wood, aluminum, or plastic. We are going to break all of this down for you. Including pros and cons, cost, and whether a DIY kit or hiring a contractor is the best. People use docks for fishing, boat storage, swimming, entertaining, or maybe even for morning coffee as they watch the sunrise. So you have to first decide what the primary purpose of your dock is going to be and that will help you determine the style and material that would fit your needs the best. 

Removable Docks

Floating Docks: these are placed ver airtight drums. There are normally large platforms and they float on the surface of the water. One advantage to the floating dock is that it rises and falls with the water level. Floating docks are ideal in areas where a permanent or fixed dock is not feasible; sea, lake, or river bed. They are usually available as pre-built sections. This allows you to be able to configure them in almost any shape that you choose. 
Piling Docks: this type of dock uses long wooden beams that are inserted deep underground in the water. Using either an attachment containing rollers, hoops, or both the dock is connected to the beams. Just like the floating dock, the piling dock will rise and fall with the water levels. Piling docks are more expensive but very stable and strong. They are more suited for use as a fishing dock or for larger boats. WIth this type of dock you need to carefully plan out the construction. Do not cut corners or second guess once you start, or it could cost you thousands of dollars. 
Pipe Docks: besides being built with an aluminum frame, that has removable decking, pipe docks are similar to the piling dock. They are also less expensive but also less stable. Pipe docks are recommended for nothing over 8 feet deep. Pipe docks also need to be removed in the winter to prevent freezing of the pipes. This dock may be less expensive but can be a lot more work than the piling dock or the floating dock and they are stationary, which means they do not move with the changing of water depth.
Permanent Docks

Crib Dock: constructed from wooden crates or frames, called cribs, and are placed along the bottom. The crib dock is a custom-built, permanent wooden frame that are then filled with large rocks and covered with decking. They essentially extend the shoreline and the one big downfall is that they can disturb wildlife and the natural water flow. Because of this, some areas don't allow you to put a crib dock up. They are extremely stable but very expensive.
Suspension Dock: via cables and anchors the suspension dock hangs over the water. Unfortunately these are very time consuming and expensive because of the engineering involved in constructing them. They have a modern yet unique appearance, and will catch everyone's eye. If your suspension dock is made of wood or aluminum they may endure damage during serious storms. This can become costly when making the repairs. You must consider all of the construction carefully before you begin building your suspension dock. These are stationary docks and any errors or short cuts in the construction could be very costly, again, because of the engineering involved. 
After you choose the style of the dock that you would like from above, you will then need to choose which material that you want your dock constructed with. When looking at material you will want to consider durability, upkeep, damage risks, and initial cost. You can also look at purchasing a fishing dock kit (to DIY your dock) or you can talk to a contractor about building your dock for you. Here are your material choices;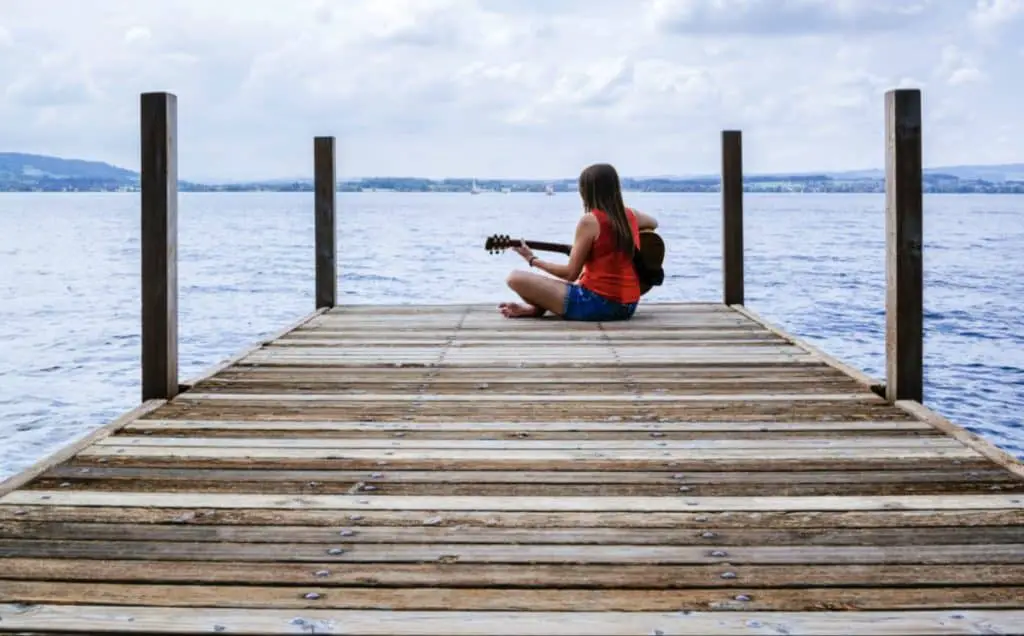 Wood Docks: these are beautiful docks and very appealing to the eye (and the neighbors) as well as great for entertaining. But there are a few draw-backs, such as the lifespan, the safety hazards, and intensive upkeep. You will also need to take these factors into consideration.
Cost: of course it will vary depending on the type of wood you choose. On average it is going to run $3.50 to $7.50 per square foot for hardwoods and cedar.
Insect Damage: if the wood is untreated you re looking at being infested with beetles, carpenter ants, carpenter bees, and termites. 
Upkeep: such as sealing and painting which are only temporary solutions. Rotting and degrading will eventually happen with continuous exposure to rain, saltwater and freshwater. This means replacing boards, or even the whole dock. 
Repairs: piling or pip replacements are very expensive. You also have the possibility of dry-rot and possible safety hazards like weakening of boards and splinters. 
Aluminum Docks: these are normally assembled with interlocking edges and will have a water-tight seal and it will be gapless. Some of the other factors and considerations are as follows;
Cost: with a higher initial cost because they are pre-built, it normally runs approximately $10 per square foot.
Durability: weather and scratch resistant, plus 3 times stronger than wood. 
Upkeep: aluminum can corrode. It will also become dull over time due to the corrosion. The best way to clean the aluminum is with water, baking soda and a wire or wool brush.
Repairs: these will be very minimal as far as repairs go, because you don't have to worry about wood rot or pests nesting in your dock. 
Plastic Docks: the plastic dock is extremely cost effective for every budget. Like the aluminum dock, the plastic variety has longevity and durability. These docks are easy to install, has fewer draw-backs, and more benefits. Plus easier to maintain. 
                   A.  Cost: these can save you a ton of money in the long run because you will         
                         not have costly repairs or replacement parts like the wood and aluminum                      
                         docks. 
                   B. Durability: polyethylene (plastic) docks will not rot or corrode, giving you                                                                
                        more time on the water. A plastic dock section is very easily replaced if it                
                        happens to get damaged and is very inexpensive to replace. 
                   C. Upkeep: using a broom to sweep it off and occasionally cleaning with hot             
                        soapy water is all the maintenance that a plastic dock is ever going to           
                        need. 
                    D. Repairs: most plastic floating docks come with a warranty against cracks,                                 
                      breakage, leaks, and ultraviolet deterioration. Plastic docks are considered 
                      to be the best investment and longest lasting.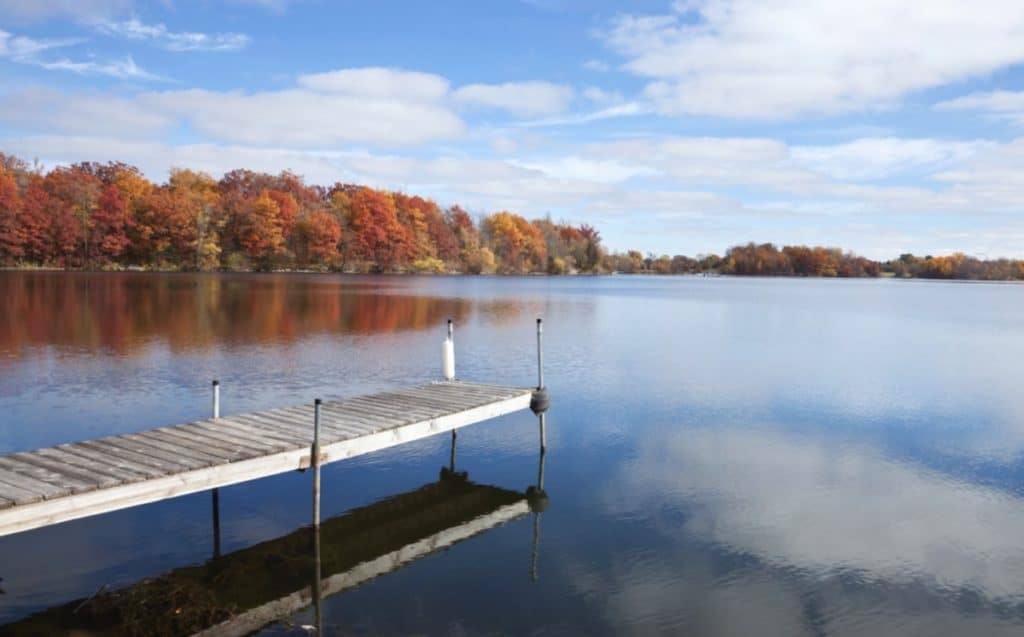 As you can see, there are many different dock ideas out there. You will need to decide how much money and maintenance you want to put in. Most options listed above are perfect for swimming, fishing, entertainment, and docking your boat. Make sure you review all of the potential safety hazards when choosing your style and material.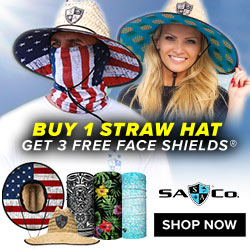 You can make money by writing about fishing. Here's how I do it.
There are a lot of different ways that you can configure a dock, depending on which style you choose. The size is up to you as well. You can make them as unique and one of a kind as you want to, and still stay within your budget. Review any companies carefully and make sure you get all permits, if needed, before building or having your dock built.

If you are considering a do-it-yourself fishing dock kit, then please be sure to read our blog post on that topic.  There is a lot of useful information there that will help you choose the perfect style and kit for your needs. I hope you enjoy your new dock with your friends, family, and even your neighbors. Fishing, swimming, and entertainment! The perfect way to build lasting memories. 
I wrote another Post about docs called Fishing Dock Kits Here.