Fishing docks are one of the most popular spots to catch numerous species of fish. Walleye, catfish, and even crappie like to take shelter or underneath docks. This keeps them out of the heat and gives them the perfect spot to pounce on their prey. If you are in the market for a dock of your own, how do you go about getting one?
Heres a   PlayStar Aluminum Floating Dock Kit. thats simple and awesome!

You could hire someone to come and build your dock for you, or you can purchase a fishing dock kit. Grab a couple of buddies, some refreshments, lunch and have a new dock in a matter of hours
There are numerous companies that sell fishing dock kits, you just need to;
1 Determine which size you are looking for and then go online and order it.
2 Decide weather you will install yourself or hire a contractor.
3 If you choose to hire a contractor then get 3 bids.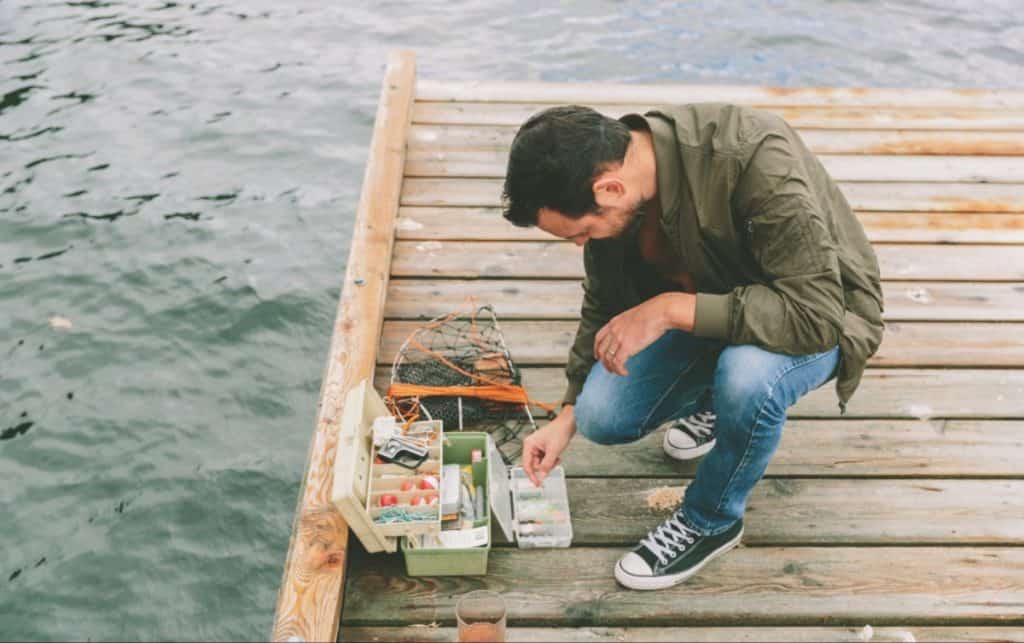 We have done some research on the best fishing dock kits. You can find them all over the internet: from places like Menard, Home Depot and Walmart to Ebay and Amazon. We will provide you with some of the best fishing dock kits on the market and we will also give you an estimate of pricing on the kits. 

Most popular Fishing Dock Kits on Amazon

One of the top sellers on Amazon, with a consistent 5 star rating, is the PlayStar Aluminum Floating Dock Kit. It features a resin top and is 4 feet wide by 10 feet long. It is constructed of tempered alloy frame, weighs less than 200 pounds, and is durable. You could by more than 1 and configure them to create your own unique style of fishing dock. 

The dock pipe is sold separately because the length is determined by the water depth where you are placing it. This fishing dock kit is easy to assemble, floats in just 1 ½ inches of water, self adjusts with the water level changes, and is ideal for difficult access area, mud and deeper water. This kit is going to cost you about ,456 plus you get free shipping.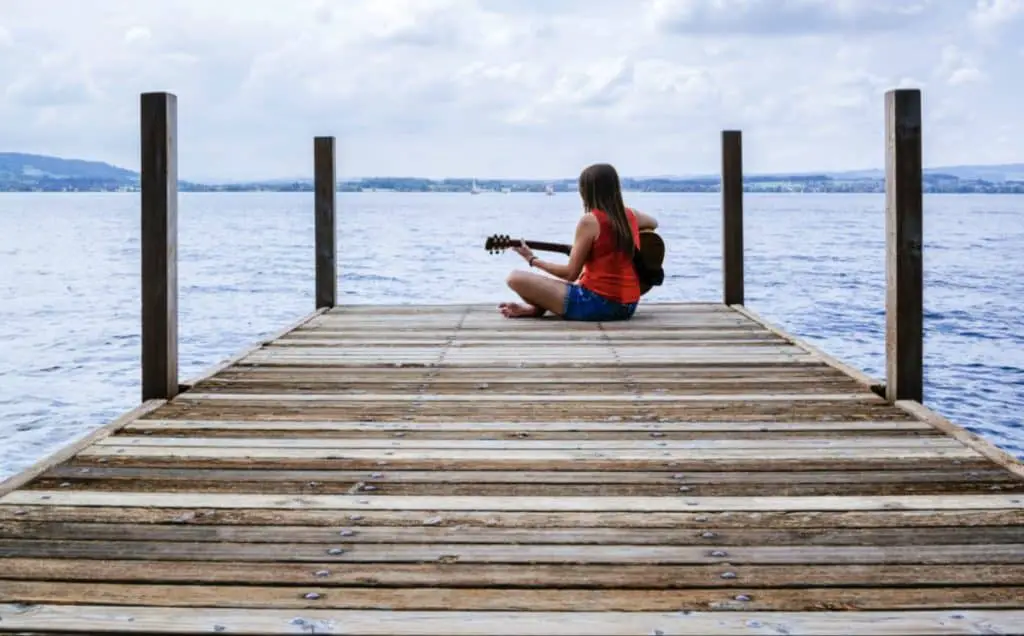 If the previous one is out of your price range, then for a third that cost you can purchase a Tommy Dock Complete Straight Dock Package. This fishing dock kit includes:
2 – PVC safety caps
2 – Grey powder coated paint footpads
2 – 4 foot corrosion resistant dock pipes
1 – 4 foot x 8 foot cedar dock kit
2 – Grey polyester powder coat paint outside corner brackets
This particular fishing dock kit weighs in at about 260 pounds. You will have to purchase the poles separately, that secure the dock to the land. It is also not recommended for use in saltwater because it is constructed of cedar. FYI, this is a stationary dock, not a floating dock.

Fishing Dock Kits from Home Depot

At the Home Depot for about $750, you can purchase a Tommy Dock 16 foot Straight Cedar Dock package. This fishing dock kit is rated at 4.8 stars overall. You can expand on this dock in the future by purchasing another kit. Features corrosion resistant hardware and beautiful cedar wood. 

The easy installation instructions make this fishing dock very easy to assemble. The quicker it goes together, the sooner you can begin fishing. All reviews state that the quality of this kit is amazing and the ease of assembly is great! There are many fishing dock kits that you can purchase at tommydocks.com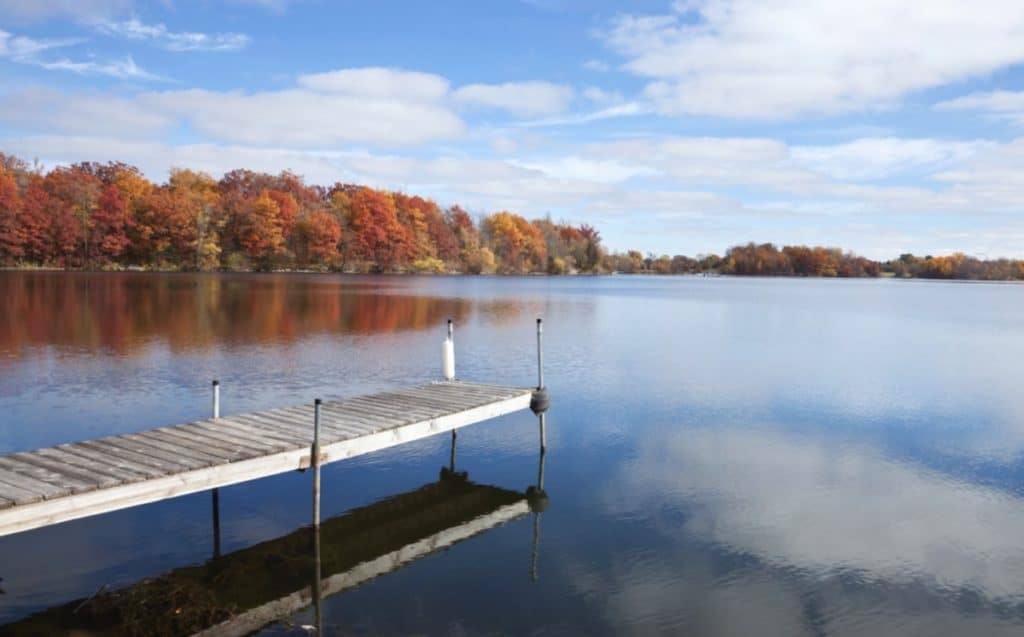 Also from the Home Depot at approximately $600 is the Multinautic Semi-Floating Wood Dock Kit. This kit is 4 foot by 16 foot or you can purchase a 6 foot by 12 foot size. Included is foam filled commercial floats, galvanized steel hardware, and all the necessary fasteners. With this kit you would have to purchase the wood. You will receive the plans, instructions, and lumber cut size listing. 

Included, also in this kit; 2 – 24 inch x 48 inch x 12 inch polyethylene foam filled floats with 450 pounds of buoyancy each, 2 -14 foot steel posts with PVC caps and adjustable base, and comes with a 15 year warranty on the floats. You can combine this to any floating medium or even low fee-board wood dock. 

Other popular Fishing Dock Kits

From Northern Tool you can purchase a Patriot Dock. This is a roll-in dock that is 16 feet long and is constructed of marine-grade aluminum. The 4 foot by 8 foot frames are easy to assemble, you just have to bolt them together. The removable deck panels fit/nest inside the dock frame. Roll this dock in and out of the water during the changing seasons or changing of the water levels.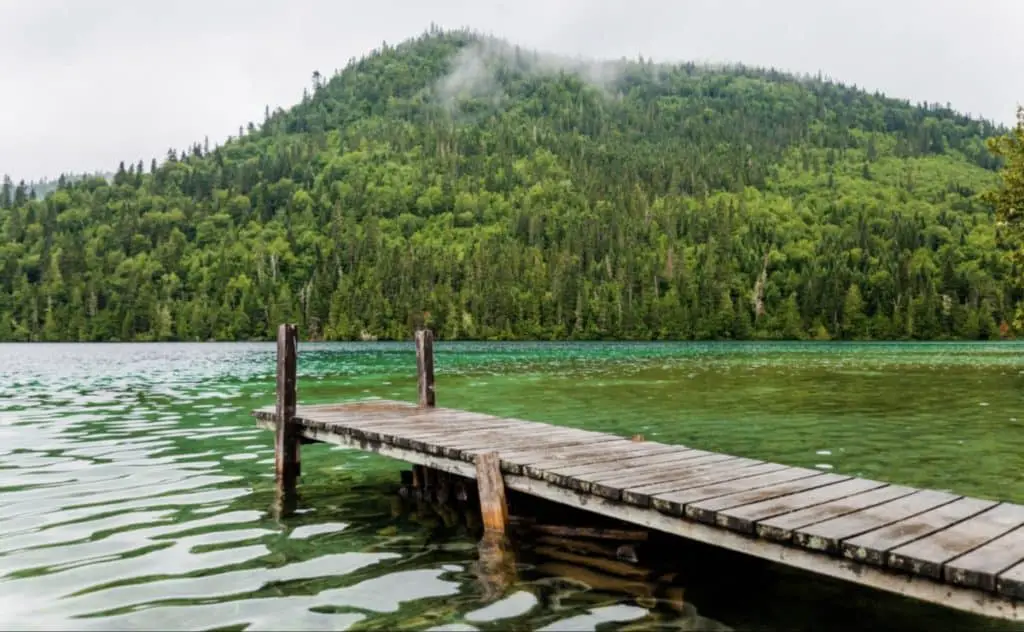 Some other features of the Roll-in dock kit include;
Heavy 1 ½ inch I.D. schedule 40 galvanized pipe axles
2 wheels, which are on the lake end of the dock (other wheels sold separately)
Strong and lightweight
The frame is versatile and customizable
It is also weather resistant, has a lifetime warranty, and weighs approximately 330 pounds. 

General information about Fishing Dock Kits

listen…
To anchor a floating dock, it is recommended to use concrete. You should also use at least a ⅜ inch galvanized chain. This will attach the dock to the anchor. You will need to have a lot of weight and mount your chains in a crisscross pattern.

Pond King Docks are a great brand to consider.
A floating jetty, pier, or dock is a ramp or platform (in customizable sizes) supported by pontoons. Usually anchored by cables or embedded in the seafloor, it is joined to the shore with a gangway. Referred to as pilings, the dock is held in place by vertical poles. There is a recommended size of 6 foot by 12 foot.  A high quality stationary dock can last you up to 40 years, while a floating dock will last about 10-15 years.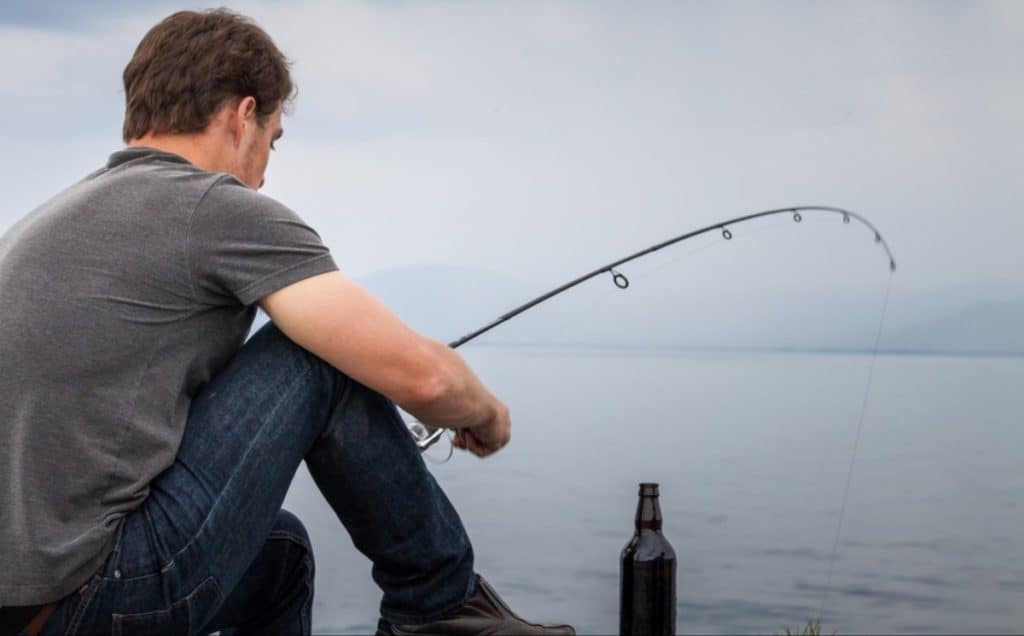 There are 2 basic types of fishing docks that can be purchased in kit form;
Floating – more cost effective and floats on the water
Stationary – little more expensive – sits still on the water
Floating docks also have no expense in driving piers into the ground. You can place your floating dock and then tow it (if you need/want to) to a new location. Your floating dock doesn't have to be used strictly for fishing. You can use your dock for entertainment, swimming, or a quiet place to drink your coffee and watch the sunrise. Although with entertaining, it may be rough since the dock is buoyant.

Stationary docks are held in place by pipes or wood pilings. THese types of docks are very stable and great for docking your boat. You could even install a boat lift on a stationary dock. Customizing a stationary dock with things like a hammock, an outside bar, and plant hangers. Thses docks are better suited for entertainment purposes, as they are not going to rock in the water. 

Some people who are looking into, or who have already built a dock (with a fishing dock kit, or contractor) normally choose to go with aluminum. Aluminum will not rust or corrode like steel will, over time. They are durable, light-weight, and sturdy. They also will not warp or splinter like a wood dock is going to overtime. A downside to an aluminum or even a steel dock, is how hot it is going to be on your feet in the dead of summer time. So, the material your dock is constructed out of is going to come down to personal choice and what you prefer.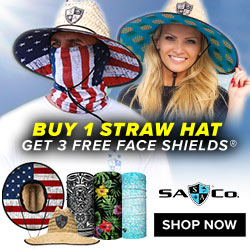 This May Be The Time To Start Your Writing Business. Here's how I do it.
There are a lot of options, numerous companies out there, and helpful information on the internet on this subject. There are fishing dock kits that you can purchase, you can design and DIY your own, or you can hire a contractor to come in and build your dock for you. In our research endeavors the prices that we came across were anywhere between approximately $400 and $1500. It just all depends on the material, the size, and whether you buy a kit or hire a contractor. 

Congratulations on your new home or piece of land that sits close to or on a beautiful lake area. We hope that we have provided you with the necessary information for you to get started on finding a fishing dock kit to suit your needs and your budget. Once you have your kit ordered, plan a "build a dock party." Serve ice cold drinks, appetizers or sandwiches and you will have a brand new dock in a matter of hours. 

I wrote another post called fishing dock ideas that might help shed more light on some of the different types of docs that are available, you can find that post here.