Depending on what boat you have chosen to purchase, or upgrade, you could have 1 motor or 2 motors. I have, as an amatuer, wondered why there were 2 motors on some boats. I always thought that one motor should be plenty on a boat. But, I found out that the smaller of the two is normally for trolling purposes. (Mine is anelectric trolling motor)

"Men and fish are alike. They both get into trouble when they open their mouths,"
The engines can be the same size or they can be different sizes, which is normally the case if one is for troling. We will go over the why's later in the article. We will also cover some specifics of onboard motors, trolling motors, the different horsepowers, and specific uses for them.

Two motors on fishing boats are there for many reasons, and have a couple of clear advantages. Two motors can improve the way the boat maneuvers, it can also increase the reliability of your boat. If one motor is down you are not stuck out on the water. Having two motors on a boat can also give you more power.

Types of motors

There are three basic types of motors that are used on boats; outboard, inboard, and trolling. We will discuss each in detail and give you different combinations of motors that are found on boats. I will also provide a few boats and what motors they have, and it varies depending on what you buy.

Trolling Motor

This is a self contained unit which will include an electric motor, controls, and a propeller. Normally they are affixed to a boat either at the stern or the bow. Trolling motors are usually lifted out of the water when not in use. This is to reduce the drag when the main motor is in operation.

 "It is impossible to grow weary of a sport that is never the same on any two days of the year," Theodore Gordon.
There are two types of trolling motors:
Electric Trolling Motor (modern): designed around 12V, 24V, or 32V brushed DC electric motor. These are sealed inside a water tight compartment and submerged during operation to avoid overheating. Equipped with hand or foot controls and a wireless remote.
Gasoline Powered: this is a small outboard motor that is generally used as trolling motors, alongside a larger motor. They are typically designed with pull start, gear shift controls and throttle controls that are mounted on the body of the motor.
The two basic uses for a trolling motor on a boat is to troll for game fish and to use the auxiliary power for better maneuvering of the boat.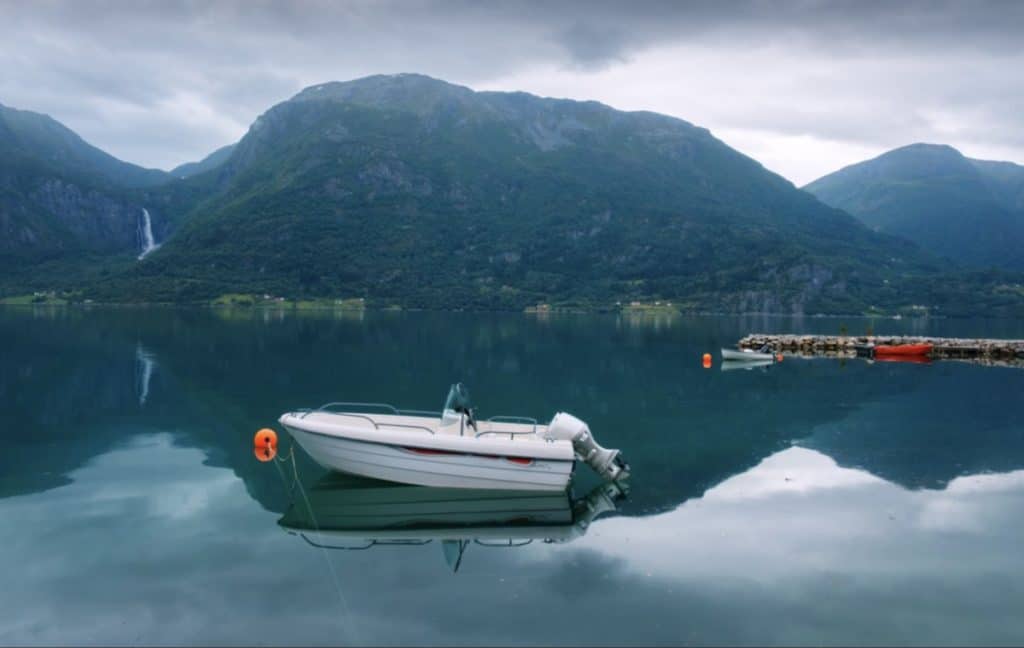 Inboard Motor

This is a marine propulsion system for boats. The inboard motor is an engine that is enclosed in the hull of the boat, normally connected to the propulsion screw with a driveshaft. 

"If fishing is interfering with your business, give up your business," Sparse Grey Hackle
There are two sizes of inboard motors; 
Small craft: for use in sailboats or speedboats 
They can be gas, diesel, or electric engines
Large craft: mainly for ships or other larger vessels
Diesel, gas turbines, or fossil-fuel engines are normally how they are powered
Outboard Motor

This type of motor is most common on boats. It is a propulsion system for the majority of boats that are sold. They include a gearbox, engine, jet drive, or propeller. Outboard motors can also provide steering control along with propulsion. When selecting an outboard motor you need to choose one that is a good match for the hulls power and shaft length.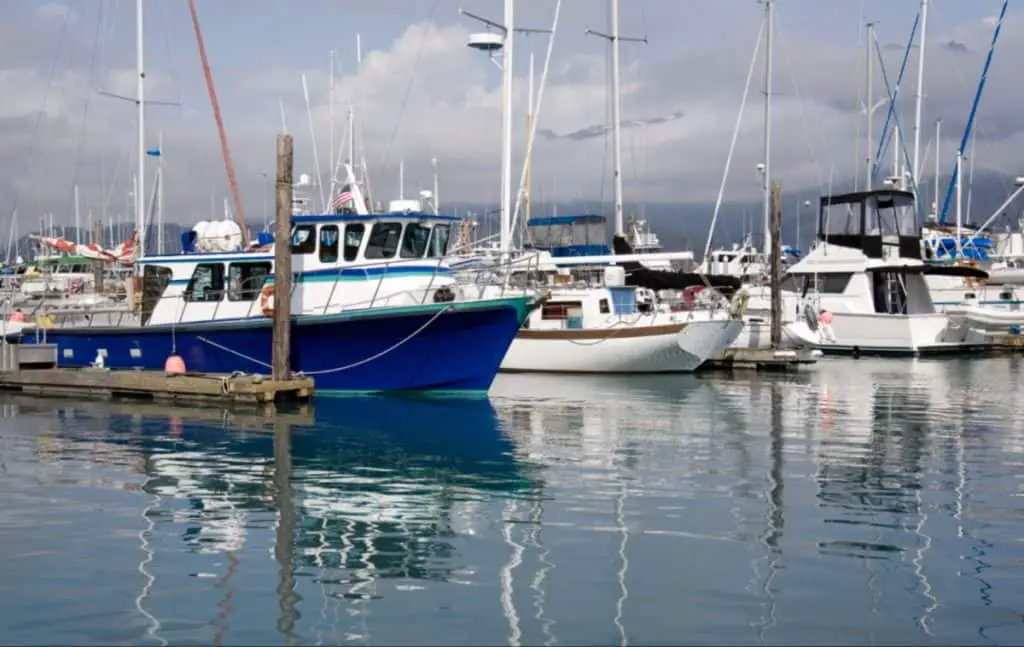 General Use

Large outboards: ranging from 2, 3, or 4 cylinder and 15 to 135 horsepower, these are more suitable for hulls up to 17 feet. They can also be paired with a V6 or V8 cylinder blocks for up to a whopping 627 horsepower.

"Fishing is not an escape from life, but often a deeper immersion into it," Harry Middleton
Portable: these are smaller outboard motors that are up to about 15hp. The smallest portable outboard weighing in at 26 pounds. These are mainly used on dinghies, canoes, jon boats, and other smaller craft.

Electric Powered: invented in 1973 they have 0.5 to 4kW DC, operated at between 12 and 60 volts. These are not to be confused with the trolling motor.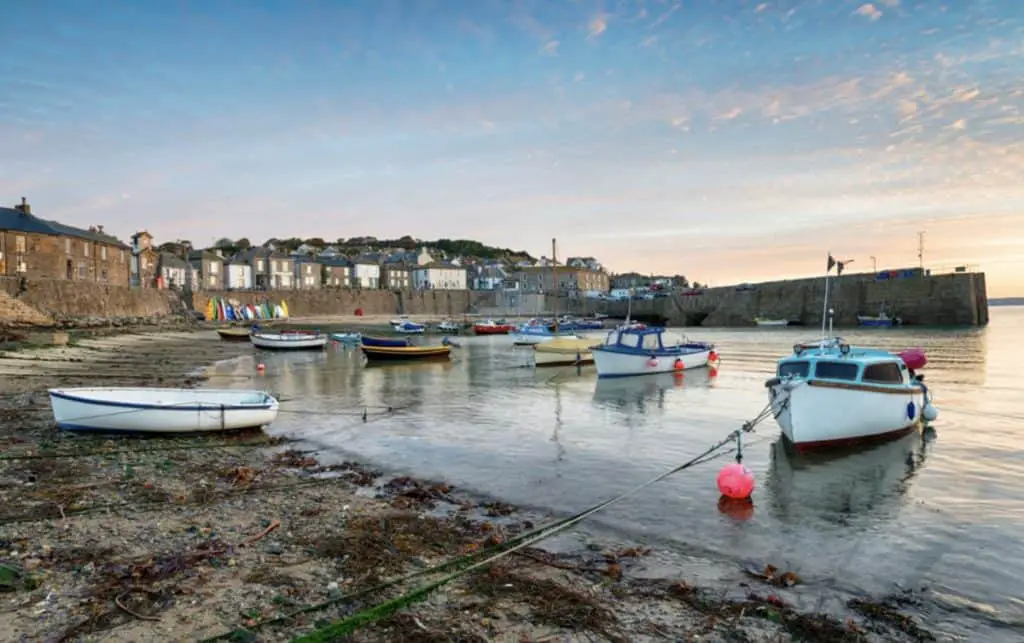 After you get a feel for the types of motors and what they are used for or found on, you can now decide if you would prefer a 2 stroke or 4 stroke motor. A 2 stroke outboard motor is basically a motor that fires on each revolution of the crankshaft and has fewer moving parts than the 4 stroke motor. The 2 stroke is also lightweight and powerful.
The 4 stroke motor requires 4 strokes of the pistons to complete 1 power cycle on the crankshaft. The 4 stroke motor is quieter, have fewer emissions, and is fuel-efficient.

"If I fished only to capture fish, my fishing trips would have ended long ago," Zane Grey
Next, you need to decide if you want your outboard motors to be equal in size and horsepower, if you want one to be bigger than the other, or do you prefer the outboard and just an ordinary trolling motor? 
If you are purchasing a new boat or revamping your current one we are going to look at a few factors that you should keep in mind and take into consideration before you make a move on either boat. Especially if it is between 23 and 26 feet long.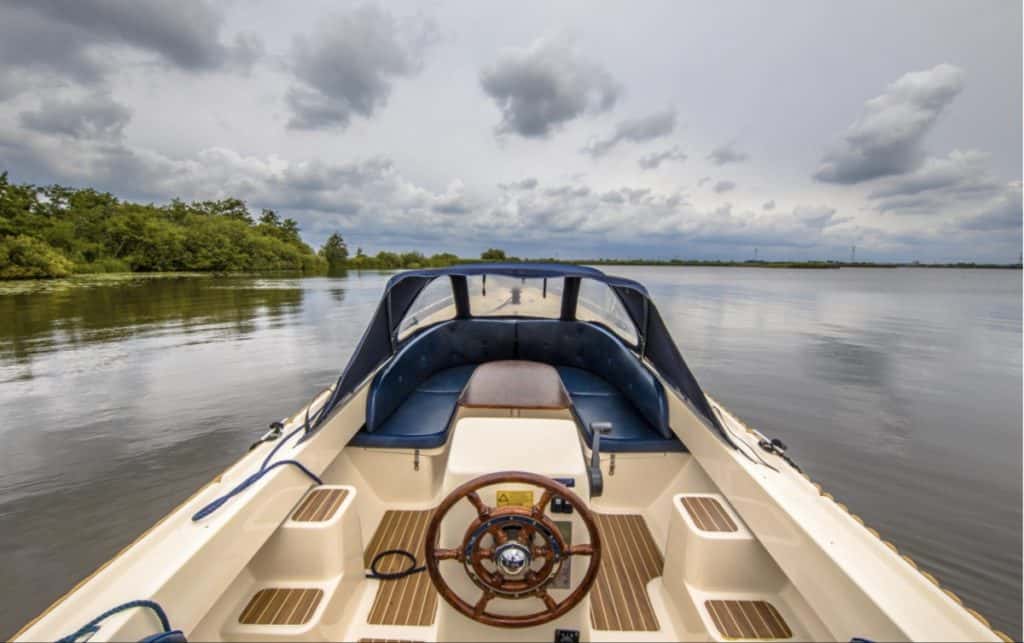 Your first big decision is going to be the cost. Let's show you the top 5 outboard motors:
Honda BF6 = easy pull start, also available in 4 and 5 horsepower and has an ECU to monitor the oil pressure.
Suzuki DF25= unique air intake, no carburetor; allows for fuel efficiency and not fuel will be exposed to the air. Always starts with just 1 or 2 tugs. 
Yamaha F25= peak performance, weighs 136 pounds, 5500 rpm and only burns 1.8 gph
Mercury 75/90/115 = these motors have the most displacement in their class. They run extremely smooth and weighed 359 pounds, which is 40 less than the earlier model.
Torqeedo Deep Blue= this is an electric outboard motor with 60-watt power output that produces thrust which is equal to 80 hp.
"I go fishing not to find myself but to lose myself," Joseph Monniger
Boats with 2 motors

Some of the top selling fishing boats of the last decade has 2 motors. Here are 3 of the top 25 fishing boats with the most sales over the last decade. They are in no particular order, but notice that they have 2 motors of the same size.

Contender 32ST – 37 foot boat with 9 foot beam. It has a 310 gallon fuel capacity and is powered by 2 F300 outboard motors. Top speed on this boat is 64 miles per hour. It is considered a tournament fishing boat and has 2 40 gallon live wells.
Grady-White Express 330 – introduced in 2001 and boasts fuel efficiency, speed, interior space, and fishing/cruising amenities. Powered by 2 Yamaha F350's its top speed is over 50 miles per hour.
Southport 29 TE – this is a tournament fishing boat that is ran by two Yamaha F300's. Top out speed is around 50 miles per hour with cruising speed being about 24.8 miles per hour. It also has live well/tackle station, rod holders, and many other conveniences. 
The boats above, and any other boat that you purchase, you can choose the motors that you want to power the vessel. They can be the same horsepower or they can be different. We are going to look at a couple boats that have a trolling motor and a bigger outboard motor. 

When it comes to buying a boat with a trolling motor, or adding a trolling motor to your own boat, how do you know which is the best? The one thing that you have to take into consideration is the weight of the boat that you are adding the trolling motor to. The rule of thumb is: you want a minimum of 2 pounds of thrust per 110 pounds of boat weight. Below is a chart that will help you figure out what is best for your boat.
Bass boats typically have some kind of trolling motor on them. Below we have listed the top 3 bass boats that either include a trolling motor or you can easily add a trolling motor to. Bass boats are one of the best selling boats in the world, but depending on the style, motor, and other options you will have to dig deep into those pocket books to afford one.

"I only hope the fish will take half as much trouble for me as I've taken for them," Rudyard Kipling
Basscat Puma FTD:  this has a single 250 horsepower outboard motor and can go over 75 miles per hour. It is a heavy duty build, vacuum-bonded together and very comfortable to right in. You could easily add a small electric trolling motor to this bass boat.

Crestliner 1750 Bass Hawk: small aluminum lightweight boat with a 1750 Bass Hawk motor. Will glide at 52 miles per hour and has a bow-mounted electric trolling motor. This boat also comes with pedestal seating and a live well along with other amenities.

Nitro Z21 – this has a stock 225 horsepower outboard motor that will zoom you down the lake at just under 70 miles per hour. It also has anti-fatigue padding and a rod box/organizer that can hold up to 10 fishing rods that are 8 foot long.

There you have it folks, why do boats have 2 motors. We covered a ton of information today, and there is so much more that we could have covered on this topic, so maybe we will consider doing a part 2 on this subject and delve a little deeper into which are the top selling trolling motors, and how much it is to have a trolling motor installed on your boat. 

"Carpe Diem" does not mean "fish of the day," Author Unknown
I hope that we answered most of the questions that you had on this subject. When you are looking to add a trolling motor to your boat, just remember that you HAVE to take into consideration the weight of your boat. If you are going to purchase a boat with a trolling motor, you are looking at anywhere from about $18,000 and up, way up! Depending on the brand of the boat and the size of the main motor that it comes with.