When you are looking for a fishing boat, there are many factors that you can look at. How big of a boat do you want? Do you want an aluminum boat, a fiberglass boat, a bass boat? How many seats do you want it to have and how big does it need to be? Does it need to fit in the garage? (for me it's -How much does it cost…LOL)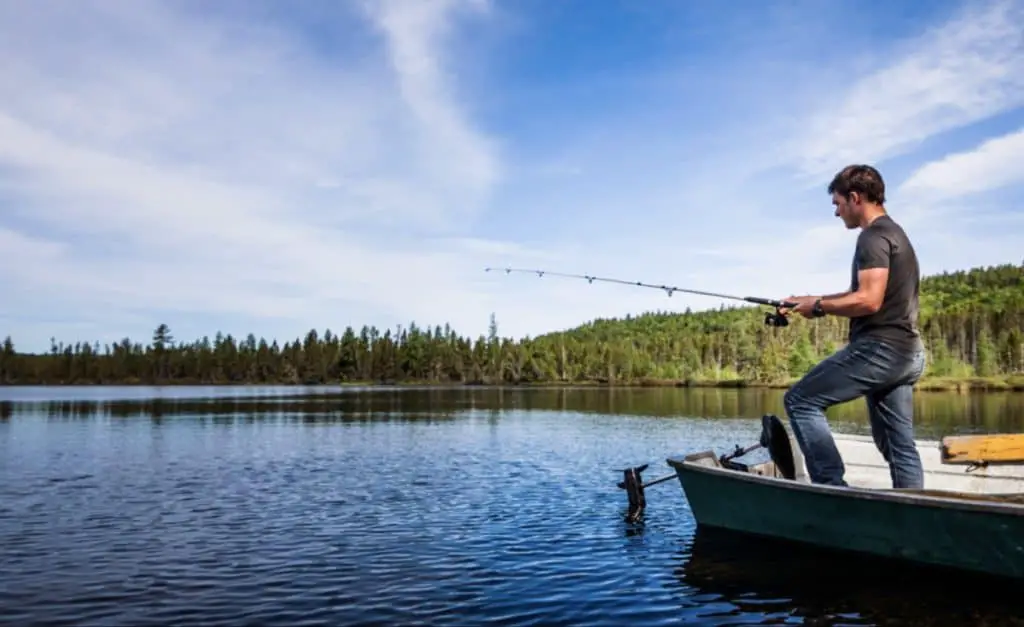 Top five aluminum boats of 2020
Today we are going to look at the top selling boats on Amazon, the top 5 aluminum boats of 2020 and the top bass boats of 2020. 

A fishing boat will vary in price, considerably depending on what type of boat you are looking for. Prices can range from about $600 to upwards of over $50k. It will depend on the options desired, the motor, the materialS used in the construction, and many other factors. So when you are budgeting for a boat, your major decision is if you want simple and reliable or if you want something that can cost more than your car. A Midrange 18 foot New fishing Boat can be as low as $12,000.00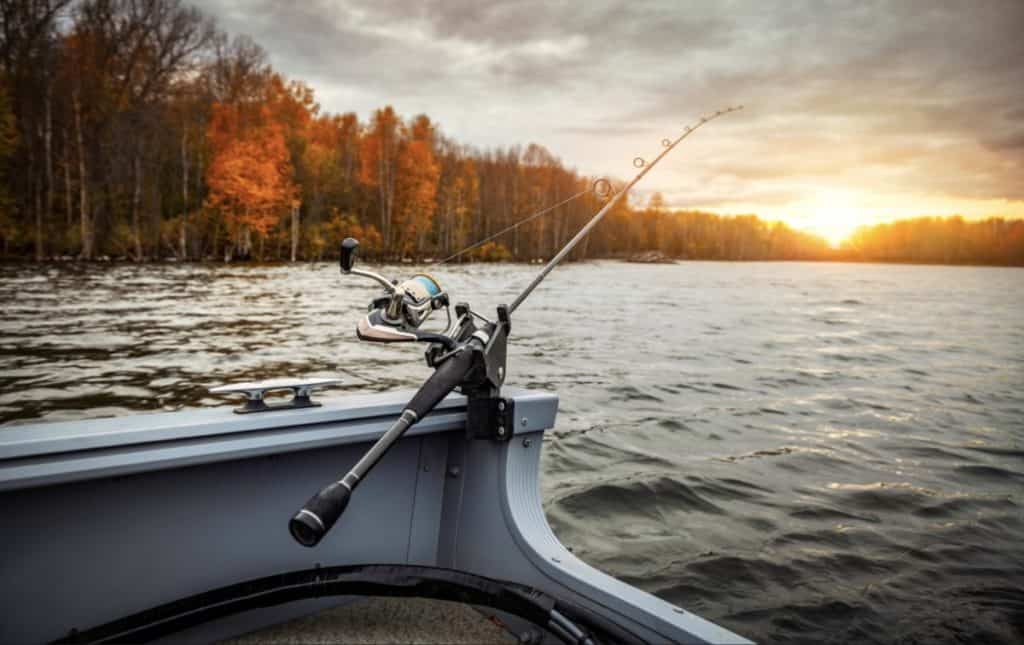 Water in the boat is the ruin of the boat, but water under the boat is its support. -Rumi
Aluminum fishing boats are manufactured in many styles and sizes. Most of them have a tiller-mounted engine and a steering-wheel console which has storage capacity. Aluminum fishing boats are the alternative to the more expensive fiberglass made boats. Aluminum boats can last for years on freshwater and are very budget-friendly and reliable.

Bass boats on the other hand can range from about $10,000 to over $50,000 depending on the size, accessories, motor, etc.. These are sleek, low-profile boats that are meant for shallow water. The engine size on a bass boat can range from 25 to 250 horsepower. They are comfortable and very popular at tournaments. 

We are going to review a variety of boats today. We will help you to narrow down your choices. We will go from the most simple and affordable to the ones that most of us only wish that we could afford. We are going to give you the most popular of 2018 for the aluminum boats, and 2020 most popular bass boats. 

We may have all come on different ships, but we're in the same boat now.     Martin Luther King, Jr.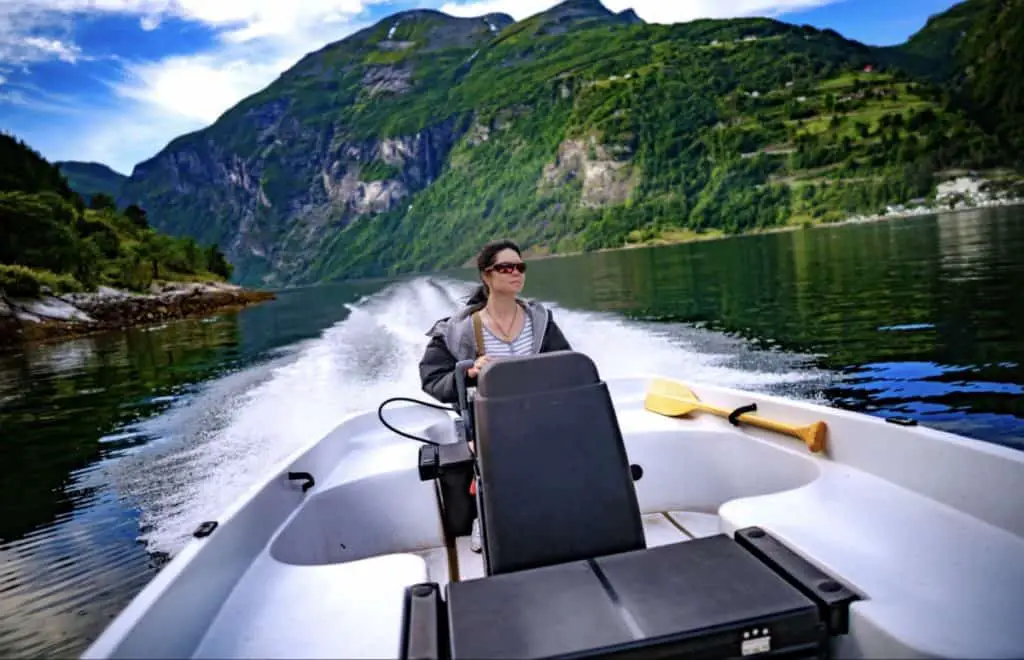 Aluminum boats have always been one of the most popular over the years. They have dominated the freshwater scene for decades, and continue to do so. Here are the top 3 Aluminum Boats for 2020:

Crestliner 1750 Fish Hawk
            17 feet 6 inches
            95 inch beam and 115 horsepower
            Dry weight is 1,480 pounds
            Fuel capacity is 27 gallons
            Can hold up to 6 passengers
Kingfisher 2025 Flex Tiller XP
 20 foot in length
 8 foot beam and 250 horsepower
 Dry weight of 1560
 Fuel capacity is 45 gallons

Lowe 1810 Fishing Machine Pro WT
 18 foot 10 inches
 95 inch bream and 175 horsepower
 Dry weight is 1850
 Fuel capacity is 32 gallons
 7 passenger capability

Cheapest Fishing Boats
Let's take a closer look at a few of the cheaper fishing boats that are available for purchase on Amazon. 

When you get on the boat that's saving you, don't pull up the ladder behind you. -Adrienne Clarkson
The Sun Dolphin Sportsman 2 Man
This is the perfect beginner boat and is made for 2 people. It comes in 2 lengths, 8 foot and 10 foot and starts at $600 in price. Very affordable and will allow you to sneak into all of those tiny coves on the lake.  This boat has a flat bottom making it easier to get in and out of shallow waters. Other features include: built in bow, formed battery box location, 2 adjustable and removable seats, and easily fits into the back of a truck. 
Simple, small, and affordable. 

The boat is safer anchored at the port; but that's not the aim of boats. -Paulo Coelho
The Sun Dolphin Water Tender Row Boat

This boat is versatile and can be used as a fishing boat, dingy, or a utility row boat. This boat has excellent stability and offers a soft, dry ride every time. The row boat meets CE and US Coast Guard safety standards. Some features of this particular row boat are: double hull construction, built in oarlock sockets, large seating area, modified tri-hull design, maximizes interior freedom and stability. 
The Sun Dolphin Water Tender can hold up to 480 pounds, is 9 feet 4 inches long and has a small 5 horsepower motor. Use it for relaxing and riding around the lake. It comes with a 2 year warranty. 

The Pelican Boat Bass Raider 10E

Also available on Amazon, this boat starts at about $860 and is 10 feet long. Perfect for 2 people to relax and fish. It boasts 2 comfortable, removable swivel seats, vertical rod holder, 12v outlet, drink holders, and more. Some of the more prominent features of the Pelican are: battery compartment and stainless steel bow tie eye. The Pelican comes with a 2 year limited warranty, and is made of RAM-X impact-resistant material.

Midsize Fishing Boats
Now, let's move on to what I call the 'mid-sized' fishing boats. There are many brands/manufacturers and hundreds of boats to choose from. Some of the most popular brands:
Bertram – boating madness winner
Boston Whaler – 11' to 42' 38 different models
Chaparrel – 19'-33'  cruisers, wake surf, and watersport
Grandy White – won the highest possible awards in the boating industry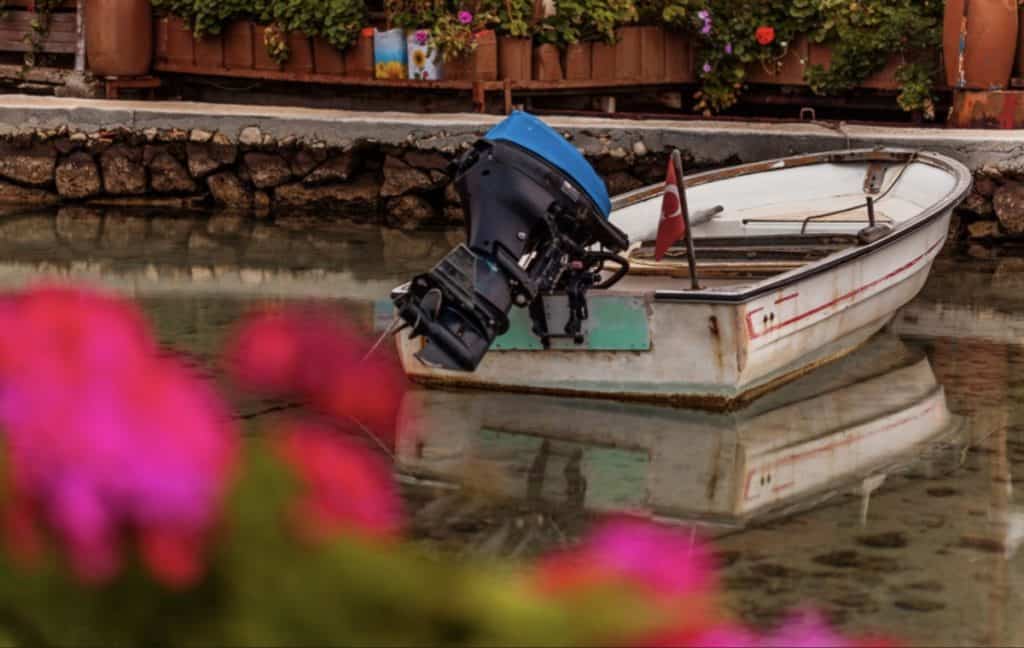 Some of the manufacturers probably sound familiar. They have been around a very long time, producing quality fishing boats for everyone to enjoy.

Some of the 2019 top aluminum fishing boats were:
Alumacraft Classic 165 Sport
Legend XTR Series
Crestliner Commander Elite
Lowe FM 1800 SC
Princecraft Platinum SE 227
Here are the top Bass Boats of 2019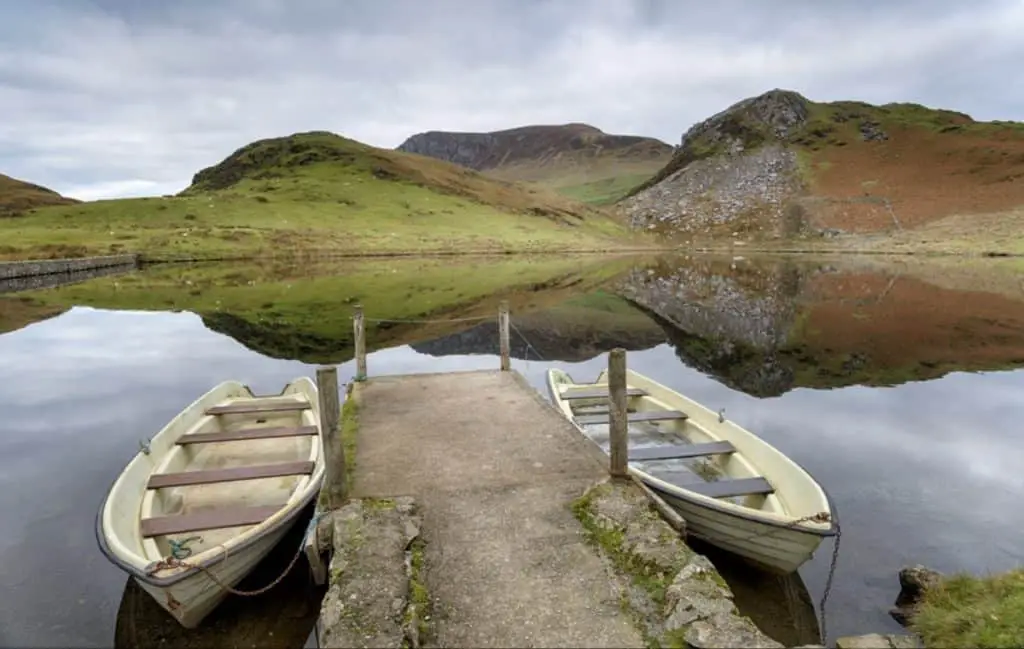 With many companies producing hundreds of boats every year, it is hard to decide which one is going to be the best fit for you and your family. There is a ton of research to do, price comparison, and personal preferences. Some may feel safe and comfortable with the $600 one from Amazon, that holds 2 people and is very capable of getting you around the lake to fish. Others may want the more expensive Bass boat for the looks, the stature, and dependability. 
Aluminum vs. Fiberglass, which one do people prefer when purchasing their boat?

Vessels large may venture more, But little boats should keep near shore. -Benjamin Franklin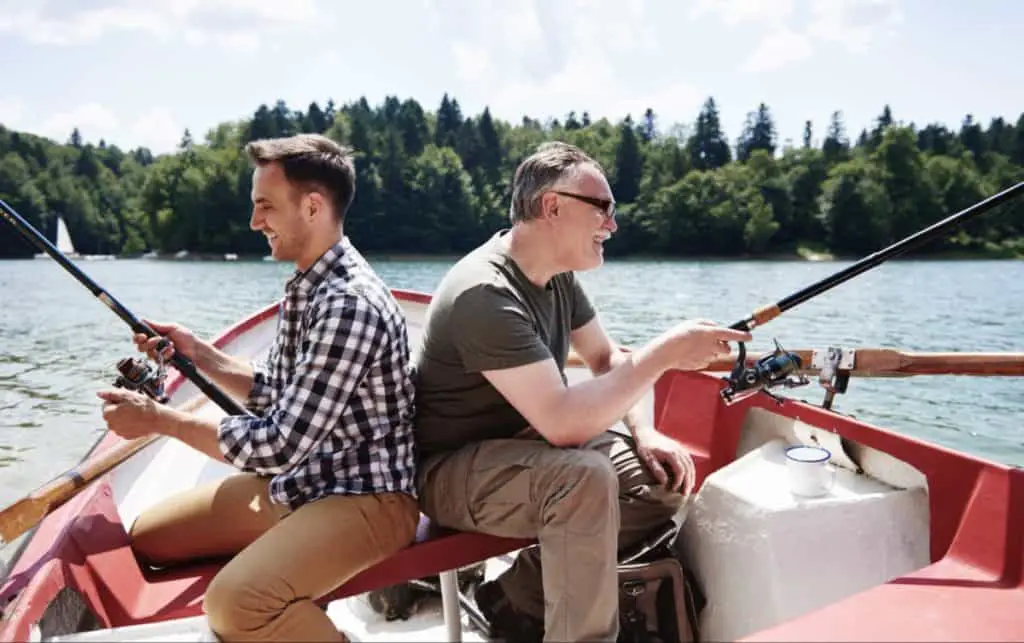 Some of the most important things to remember when getting ready to purchase a boat is reputation, stability, fishability, and cost. You also need to look at safety features and the grade of material that it is made from. Aluminum boats, we already know, can last many seasons in freshwater. But what about fiberglass/bass boats.?

Aluminum will bend, but it isn't going to break. Aluminum boats are lighter, which means you get great power-to-weight. Aluminum also has the ride quality and maneuverability and true piece of mind. 
Fiberglass is woven with resin and it is susceptible to naturally breaking down. If fiberglass gets bent, it will break. This leads to costly repairs. It has been taken care of properly or you could incur expensive repairs as well.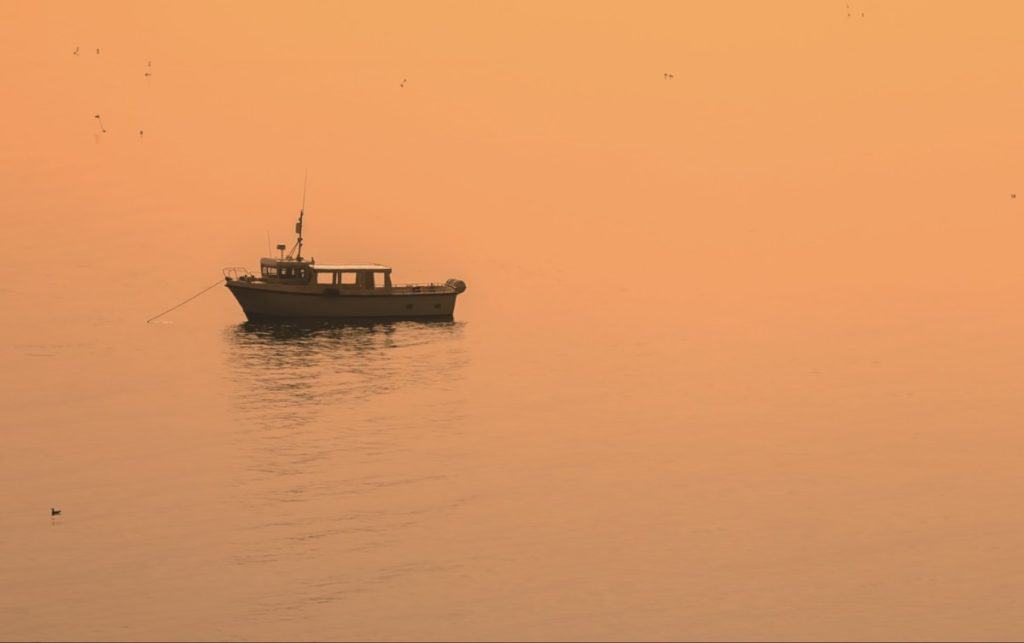 You could put 100 anglers in a room and honestly have this debate all day. There is no right or wrong fishing boat. It is all in what you prefer, what you are comfortable in and what works best for your budget.    

Lets go over a few things you need to know when looking to purchase you first fishing boat. 

A lot of mysterious things about boats, such as why anyone would get on one voluntarily. -P. J. O'Rourke
You will need to decide where you will be doing the majority of your fishing, the number of people you will generally have with you, your budget, boating skills, ad maintenance costs will be some of your biggest obstacles/questions when shopping for your boat.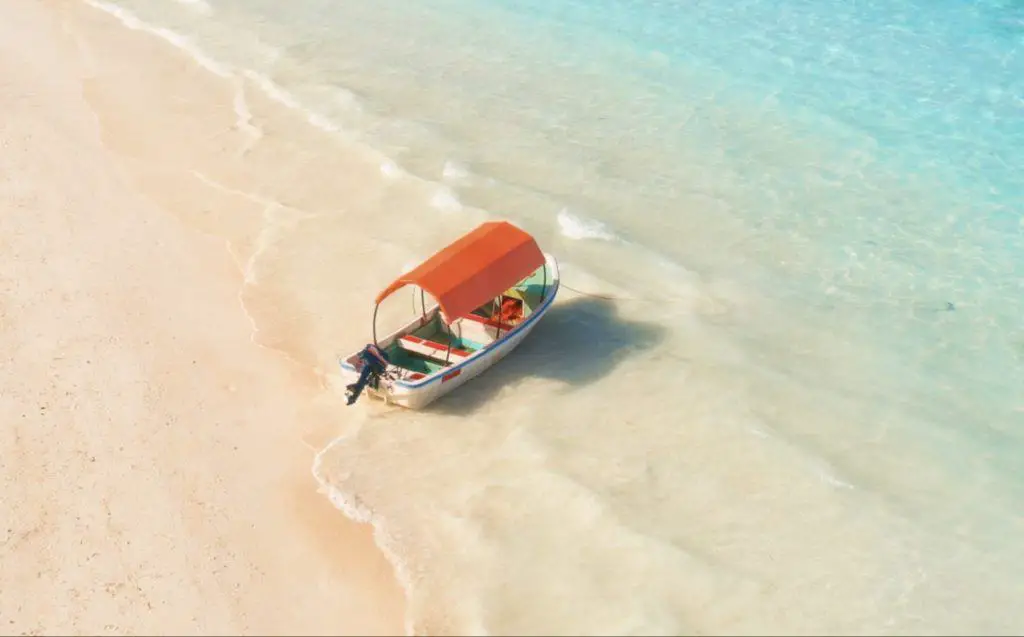 Most first time buyers will choose what we call the All Purpose Fishing Boat. These can be used on freshwater and saltwater, they double as a fishing boat and a family friendly pleasure boat (for just relaxing and cruising the lake). There are great for fishing on rivers, lakes and inshore saltwater. Generally these boats are 15-22 feet in length and have a moderately powered outboard motor.

The next most popular is the BayBoat/Skiff. If you do not want to go offshore for any of your fishing needs, then these are the perfect boat. A bay boat is usually 16-24 feet in length and come with a single outboard motor. Normally the 100-200 hp range. The Bay boat keeps your cost down in many ways and is your best choice if you don't want to venture out into deep water.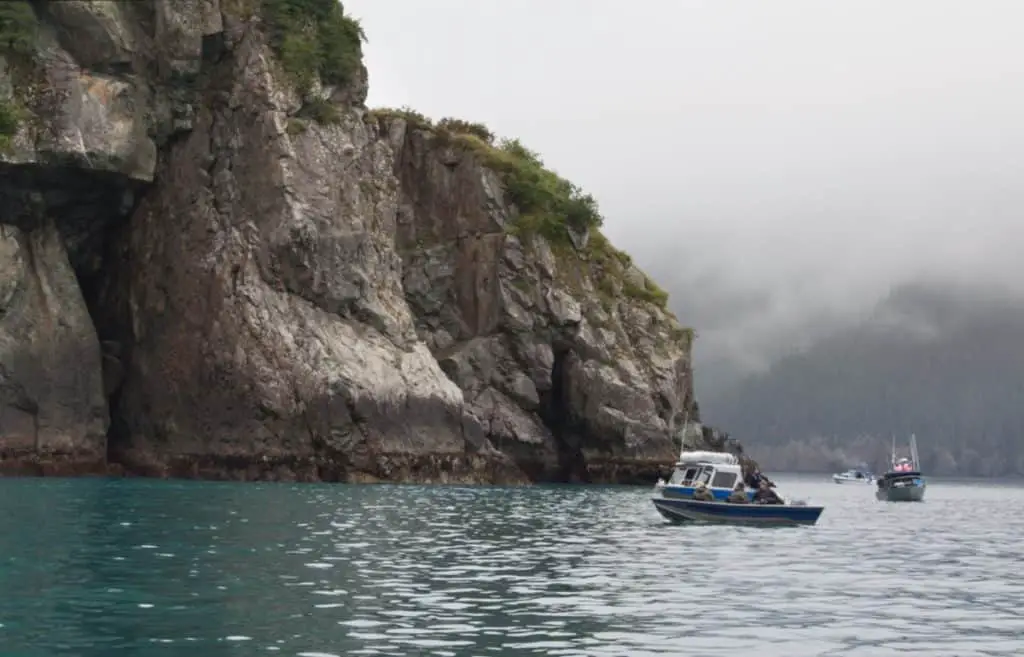 Then you have the ever popular, decked-out expensive bass boats. These boats are normally 16-25 feet in length. They are sleek and fast and are designed to catch bass and other panfish. Most of bass boats have 50-300 horsepower on them. If you want to save a few thousands of dollars you can buy a used bass boat or what they call a budget bass boat. 

Now with all of the information you were just given, it is a lot to go through. Do your research, and pick the boat that is best for you and your family based on your budget and usage and other factors. 

We have given you all the information that you need as far as bass boats, aluminum boats, costs, and other specification. We gave you a list of the top aluminum boats in  2018 and 2019. We also included a list of the best bass boats in 2019. 

Cost of a new fishing boat
Costs will range from between $600 to well over $50k depending on what type of boat you want and what bells, whistles, and extras you would like to include on the boat. Remember that Aluminum boats are more durable, and bass boats are faster/sleeker. 
Be very careful and cautious when purchasing your first boat, or upgrading from an aluminum to a fiberglass model.

There are many places to purchase your first boat, even off of Amazon. Be sure to as all the questions that you need to. Unfortunately you can not test drive a boat, like you can test drive a car before you buy it. So make sure you have some kind of warranty or coverage on it, in case something goes wrong. 

Talk to friends and other family members who have boats. Get their opinions and preferences. Ask them questions, talk about your concerns as far as buying a boat and exactly what to look for and what to avoid. Have one of them go boat shopping with you, then you can be assured that all the questions will be asked and answered. Giving you peace of mind on your purchase. 

I hope we have given you the information that you need to go out and purchase your first, or maybe even your 2nd or 3rd boat. There are so many manufacturers, styles, and types, that sometimes it is hard to determine which one would be best for you and which one would give you the most hassles. 

We tried to bring you the most popular in aluminum and bass over the last couple of years. I hope you will be able to find something that you and your friends and family can have fun, make memories in and catch a ton of fish with. Good luck on your boat buying adventure and Happy Fishing.