Maine is known for its many lighthouses, majestic mountains, Acadia National Park, and much more. But today, we are going to focus on striped bass fishing in Maine. We will review some hot spots, rules and regulations, and best lures/bait to us in this area. If you are ready, then let us take a trip through Maine.
There are many great locations to fish for striped bass in Maine, Here are some recommended places.
Parsons Beach – Kennebunk
Colony Beach – Kennebunkport
Little River – Biddeford
Hills Beach – Biddeford
Pine Point Beach – Scarborough
Clay Pits Road Boat Launch – Scarborough
Eastern Trail – Scarborough
Higgins Beach – Scarborough
Spring Point Ledge Lighthouse – South Portland
Mackworth Island – Falmouth
Cousins Island – Yarmouth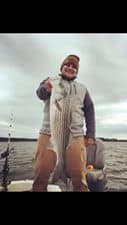 Fishing Regulations for Maine
Why don't we go ahead and the rules and regulations out of the way first? Then we can focus on the fun part of our trip. 
  1. fishing for striped bass is open all year round in Maine. From January 1st until December 31st (though there are PRIME fishing months in between)
  2. catch and keep – 1 fish per day, per person at a minimum of 28 inches in length
  3. sale is prohibited and fish must remain fully intact and whole
  4. no gaffing (using a pole with a sharp hook on the end to stab fish and lift them into the boat) of striped bass
  5. fishing licenses are required for anyone 16 and older to fish or to transport fish from inland waters
What Bait to use fishing in Maine
As in a lot of places, stripers will bite on many types of live bait and lures. Herring, eels and marine worms are widely used live bait, but the best is mackerel. Lead headed jigs, spoons, and deep-diving plugs are the most recommended lures, but as always, it depends on the area and time of day that you are hunting down the striped bass. In Maine, the stripers like to hang out around rocky shores, shallow bays, surf line of beaches, and coastal rivers. 
When should I fish for striped bass in maine?
The optimum time frame for striped bass in Maine is from mid-May to early October. We are going to review the top 5 places to catch the striped bass during this time period. Parking and access along the coast can be a bear, so we have a couple of tips for that as well. But before you go, do check and see what the parking is. Some are free, some are limited and some will charge a small fee for parking. These spots are perfect for those of you who are new to Maine or new to the sport of striper fishing. 
Places to fish for striped bass in Maine
Parsons Beach located in Kennebunk:
This is a private beach but allows public access. Parking is free but very limited, so get there early. In this area, you have Mousam River, Back Creek, Little River, and a couple of other prime spots for fishing. Offering great fishing along the beach, there are 2 jetties that are very popular. One is along the west side of the river, near Gooch's Beach and the other is on the side. This is a gorgeous place to fish with plenty of room for a large number of fishermen. In this particular area, live mackerel work the best especially if you are out on a boat. 
Get a FREE Printable tackle box checklist HERE
Colony Beach in Kennebunkport:
Also called Arundel Beach at the mouth of Kennebunk River. The best target zone is the outgoing tide at the mouth of the river. Where there are sand and rocks, you will generally find striped bass. Even in June, the temperatures are still in the low 50's, making the striper less active and hanging out on the bottom of the ocean/river. The early morning or when the sun is setting with an outgoing tide is prime time in this area. Live bait is your best bet during the daytime hours, lures are prime for early mornings and at sunset. If you are new to the sport or new to the area, you may want to consider a fishing guide in the Kennebunkport area. They can and will teach you everything you need to know about striped bass fishing and the best spots to catch the big one. 
Little River in Biddeford:
Overflowing with fish at the mouth of this river at the turning tide, more so if it hits at sunset or sunrise. Unfortunately, the one downside of this area is resident parking permits. Just do a little checking around, the bait and tackle shops can lead you in the right direction for parking and access to the river. One of the ways is via the river at Timber Point. Included in the Biddeford area is the also popular Saco River. This area provides a lot of shore access, 2 boat ramps, and tons of parking. With this area being as large as it is, fishing tours/guides are also recommended if you are new. Otherwise, grab your pole and your bait and pick a spot, any spot. 
Hills Beach also located in the Biddeford area:
Your best bet for parking is to arrive early in the morning. Search along Hills Beach Road and look for parking signs. There is a college right up the road, but please do not try to park in their lot! Try your luck where the rocks meet the sand.
Hey FISHMONGER – make sure to check out my FISHING RESOURCES page.
July is when the striped bass tend to move towards the beaches in this area. Smaller stripers will be around rivers and of course, the bigger striped bass will be in the deeper water (so you will need a boat). One thing to remember in most areas in Biddeford; locals do not like to share the 'gems'.  They searched long and hard for these prime spots and do not take kindly to them being over-ran with newcomers or tourists. 
Pine Point Beach in Scarborough:
in this area, you will have a few different platforms to choose from;
  1. the mouth of Nonesuch
  2. sandbar below the tide
  3. the stone jetty at the turning tide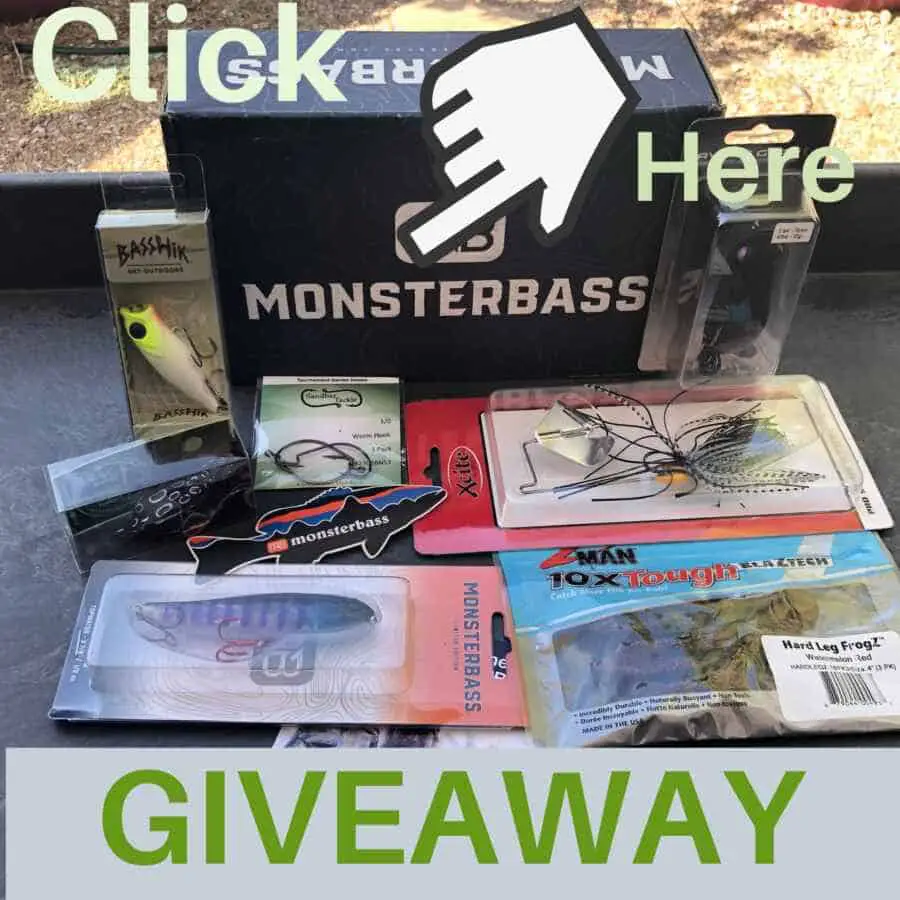 The mouth of Nonesuch runs through the 3,000 acres of Scarborough Marsh. The baitfish are abundant in this area as well as the birds. So, catch that live bait before the birds eat it all for breakfast! If you have a boat, head out early (5 a.m.) to catch plenty of live bait such as mackerels, so you can be back at Prouts Neck for high tide around 8:30 a.m… Stripers love to follow mackerel schools, so if you see large schools you are bound to see and even catch some striped bass. 
Before we end our striped bass fishing trip in Maine, I am going to leave you with a few other hot spots to chase down and catch the elusive stripers. 
  1. Clay Pits Road Boat Launch – Scarborough
  2. Eastern Trail – Scarborough
  3. Higgins Beach – Scarborough
  4. Spring Point Lodge Lighthouse – South Portland
  5. Mackworth Island – Falmouth
  6. Cousins Island – Yarmouth
Make sure to do a little research on parking in each area and ease of access. These 11 spots are just a handful of areas for striped bass in Maine. If you are new to the sport, to the Maine area (or any other state for that matter), check into hiring a fishing guide. Yes, it is going to cost a little more during your vacation or weekend get-a-way, but it is well worth the money. You will learn a tone of information, tips, and tricks. The bonus to a fishing guide; you are almost guaranteed to catch at least 1 fish per person that is on the tour with you. Most of these guys are natives and grew up in the areas that they are guiding, so it is a no brainer to have one of them teach you and show you around. Happy Fishing!!!!