When buying fishing hooks you need to remember that they are referred to by number. The smallest fish hook size is a 32 and the largest is a 19/0. Hook sizes range from 32 to 1, the larger the number the smaller the hook. For hook sizes 1/0 (called a one aught) to 19/0, the larger the number the larger the hook. 

What size fish hook do you use to catch sunfish? Depending on the species of sunfish will determine the size of hook that you are going to need. Rock bass, redear sunfish, green sunfish, and others have a larger mouth than bluegill; therefore you can choose a bigger hook. For bluegill (and pumpkinseed) you will want a size 8-12. 

To keep the little kids interested you have to help them reach almost instant results. To do this you need to keep it simple; bobber and bait. The perfect fish for them to catch is the bluegill. THey are usually hanging around the end or edges of the dock. The biggest issue is unhooking and releasing the little fish.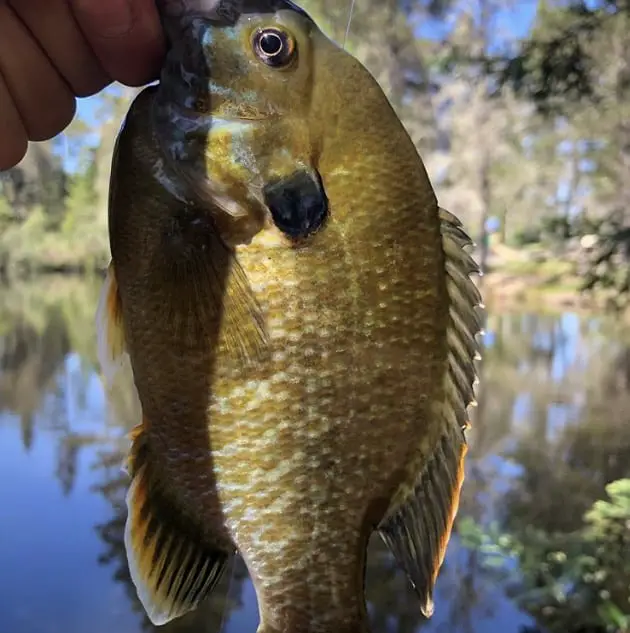 Some of them may swallow the hook. Instead of using pliers and wrenching the hook out of its stomach, try using a circle hook. More specific; an Eagle Claw "Circle Bait" size 12. These circle hooks will hook the jaw of the sunfish/bluegill. Making them easy to remove from the fish. Pair this with a live worm and a slip-bobber rig and the ids will be occupied for hours. FYI: make sure the circle hooks are non-offset. The hooks with off-set points will gut hook a fish every time. 

Bluegills seem to get more attention than any other sunfish. But there are redear, green sunfish, blue sunfish, longear sunfish, and many many others. In most of the lakes you can find a variety of sunfish species. In the South there are redear (shellcracker), bluegill, green sunfish, and redbreast sunfish. All but the bluegill will take a larger fishing hook. Usually a size 6 to a size 8 is the best for the larger mouthed sunfish. 

Look for sunfish in rock cover, weeds, and brush in shallow water. In the winter they will suspend in warmer deeper water. Bluegill spawn many times between June and October. Most other sunfish only breed/spawn once a year. They usually make their spawning beds in shallow water. The spawning beds can be easily seen in clear environments. The beds are normally on hard bottoms like sand or gravel and in the back of protected pockets or coves. 

Best Baits to Use for sunfish / Bluegill

Depending on the bait you are using there are a variety of baits that you can use to catch sunfish/bluegill. Earthworm and nightcrawlers are the traditional bait and most popular with anglers. Sunfish/bluegill are not picky, they will nibble on just about anything. Grubs, crickets, and even small balls of bread can catch them. Yes, I said balls of bread! There are a few artificial lures that will work on sunfish too. Dry flies, and small spinners, spinner-bait and jig-spinner combinations. The larger the sunfish species, you can use lures that are meant for bass. Although it will be hit and miss on catching the bigger sunfish species. 

Important Tackle for Sunfish

Ultralight spinning, fly casting, cane poles, and certain long fiberglass poles are all tackle that will work for catching most any sunfish species. You can keep it simple. There is no need to get extravagant equipment. 4-pound test line on a 12-13 foot pole with a split-shot, hook, and bait is all you need. IF preferred, you can also add a bobber, especially for the kids. 

Places to find Sunfish Species

Look to the border of California and Arizona for approximately 40 miles of perfect redear sunfish that top out at 3-5 pounds. Lake Havasu is home to many fish, including; striped bass, largemouth bass, smallmouth bass, and world record redear sunfish (shellcracker).
In 2011 there was a mammoth 5 pound 8.8 ounce shellcracker snagged. In 2014 it was knocked off the top by a 5 pound 12.4 ounce shellcracker, holding the current record. Many anglers believe there are redears in Lake Havasu that are over 6 pounds. 

What about giant bluegill? Is it possible to find them? To catch them? It can be done, with a different approach/technique than what you use to catch the smaller version. Here are some tips to help you find and catch the trophy-sized bluegill.

The first thing you need to do is look deep. The trophy sized bluegill remain deep, except to spawn. When they stay deep they are safe. You will need to focus on outside weed edges and areas that provide transitions in bottom composition. It is recommended you use slender, heavier spoons to reach the bottom quickly.

The second best thing you can do is go off of the beaten path. Explore where boats with outboard motors can not go. A good tip is to use Google Earth and locate the waterways that no other anglers are fishing. Use a kayak or a canoe to get to these areas. The fish will be less cautious about approaching your bait, as they don't get many visitors in these areas. 

The third and final tip is to keep it fresh. No matter what type of live bait you are using, keep it fresh. If your nightcrawlers, leeches, and minnows are healthy and active they will attract the bigger bluegill. During the summer months you need to keep your bait cool. Use aerators or insulated coolers to maintain a healthy oxygen level. 

Where to fish for Sunfish

Keep in mind the time of year. Early to late spring and early summer sunfish will be getting ready to spawn. When the temperature reaches the mid-60s the sunfish will build their nests. When it hits 70 degrees, spawning will begin.

During spawning large fish are easy to find. Search for the spawning beds, easier to find in clear water. In the south, some of the sunfish will spawn all summer, but it will still peak in the late spring/early summer. Finding small sunfish is pretty easy. Most underwater structures near the shore are where they will be hiding.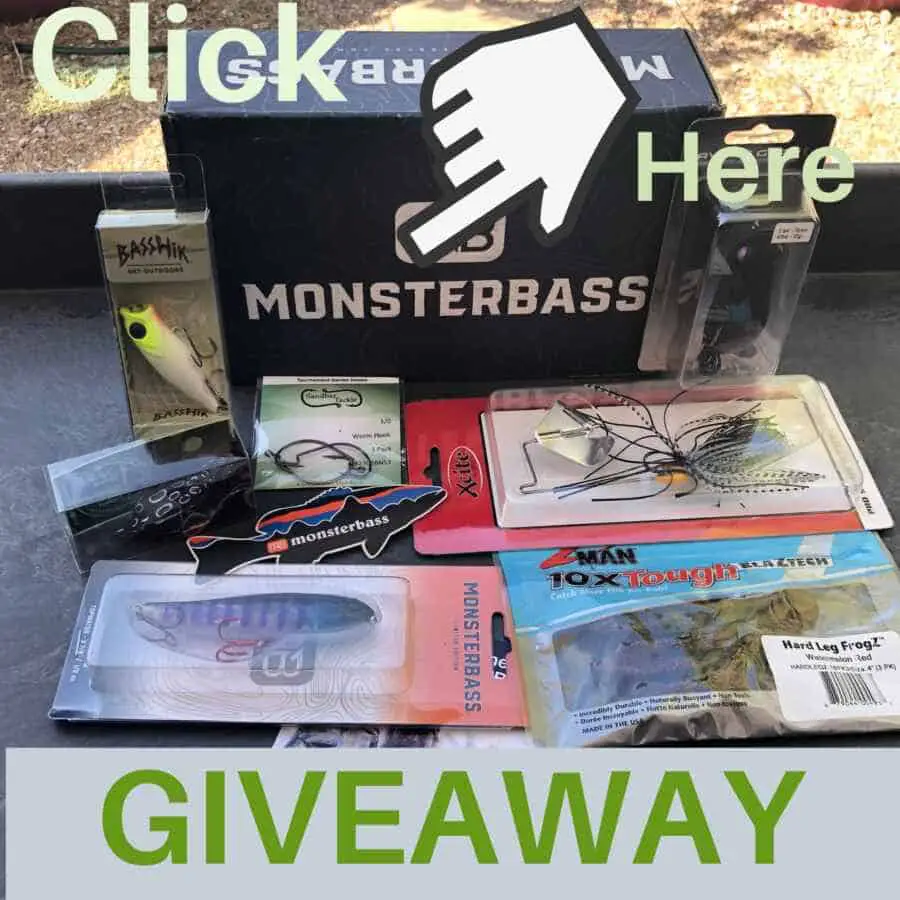 Larger fish are typically 8-12 feet deep. They will feed in the shallows 1-2 hours before sunset and after sunrise. Sunfish prefer to feed in areas such as; underwater grass beds, fallen logs or branches, and weeds. 

In order to maximize your chances of catching sunfish try to hit the lake in the early morning or late afternoon. Use cricket when the fish are feeding in the shallows. Be mindful of the fact that redear do not come to the hallows as often as other sunfish. They tend to stick around in deeper water. These types of sunfish prefer underwater snails and mollusks. That is how they got the nickname 'shellcracker.'

You can also try fishing under dock lights at night. This may result in some of the best and biggest bluegills. Please be sure to make sure that fishing with dock lights is not prohibited in the area. Also check for the daily limit on bluegill (or any other species you will be fishing for). 

Final Thoughts

Always remember that the biggest hooks have the smallest numbers. If you use dull hooks or do not match the hook size to the species that you are fishing for, it can cost you countless catches. Use smaller, circle hooks for fish that have smaller mouths. This will prevent the hook from getting wedged in the fish's gut. Use the bigger hooks for the bigger mouthed fish (catfish, small and largemouth bass, swordfish, etc..). 

Always have a pair of pliers in your tackle box, because there is a chance that a fish can swallow a hook, whether it matches the catch or not. Never forget to check all rules and regulations for the area you are going to be fishing. Make sure you also check the daily limit for catch and keep.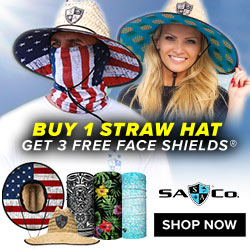 The smaller sunfish, especially the bluegill, are the most fun to catch especially for children. Keep it simple, there is no need to have complicated and expensive equipment. 

Let's go buy some hooks, in different sizes, and head to our favorite fishing spot in search of some sunfish big or small. Remember, 10 to 20 sunfish of 7.5 to 9 inches makes for a perfect fish fry or meal for 4. Happy fishing everyone!
P.S. I'd Love Your Support On YouTube