Another Name For Crappie
There are many different names for crappie depending on the area you live in.
In Michigan, they are mainly called specks. The mid-Atlantic states and New England refer to them as speckled perch, white perch, crappie bass, and calico bass. Some other names you may have heard; paper-mouth, strawberry bass, and speckled bass.
Did you know I own a fishing memes Facebook page?
Different names for crappie
Speckled Perch
White Perch
Crappie Bass
Calico Bass
Paper Mouth
Strawberry Bass
Speckled Bass
Crappie
Sack-A-Lait
What do Cajuns call crappie
If however, you are visiting Louisiana then crappie is referred to as sac-a-lait. If you are like me, you looked at and wondered "what in the world is that?
If you would like to find a way to make some money by fishing and writing about it or making videos about it like I am doing here, check out the guys that can teach you how to do it here.
What do they call crappie in Louisiana? Sack-a-lait means "milk-bag". This also makes your eyebrow and go, "what?" is the Cajun French name for crappie, and in South Louisiana, they LOVE their Cajun food. In North Louisiana, the crappie is referred to as a white perch.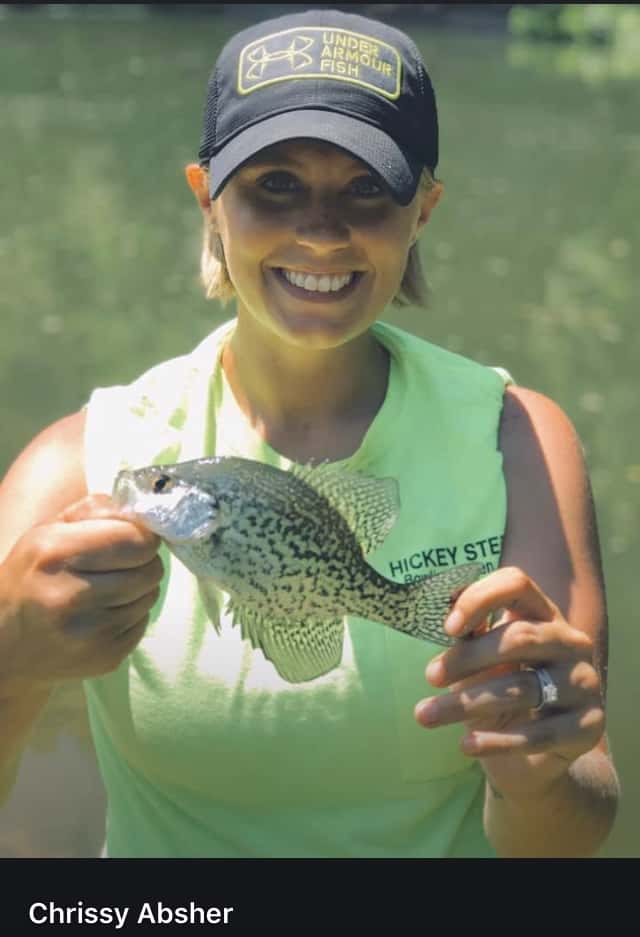 Cajun name for crappie
Sac-a-lait: Cajun French, Origin is Choctaw (sakli "trout") ), via Cajun
French interpretation: sac (sack) a (of) lait (milk) = mild sweet flesh
In 1993 the 'white perch' was named the state fish by the Louisiana Legislature. There are white and black crappie, both of which are found in Louisiana. Large muddy rivers are the preference of the white sac-a-lait and black-water or tea colored swamps hold more black sac-a-lait. The white crappie prefers to be in the flowing waters, while the black crappie will hold in still-water areas.
The legal definition of a crappie: North American freshwater fish of the sunfish family, the male of which builds a nest and guards the eggs and young. The body of a crappie is compressed into lateral slabs, existing in two variations; black or white. The upper jaw is long and extends past the middle of the eye.
Did you know, there are actually 7 kinds of crappie? Some of these you may not know about, but you have probably caught, if you are an avid crappie fishermen. Besides black and white crappie; black nosed crappie, natural hybrid crappie, stock hybrid crappie, triploid/magnolia crappie, and golden crappie. I will do a separate segment covering the 7 types of crappie and give you some more detailed information.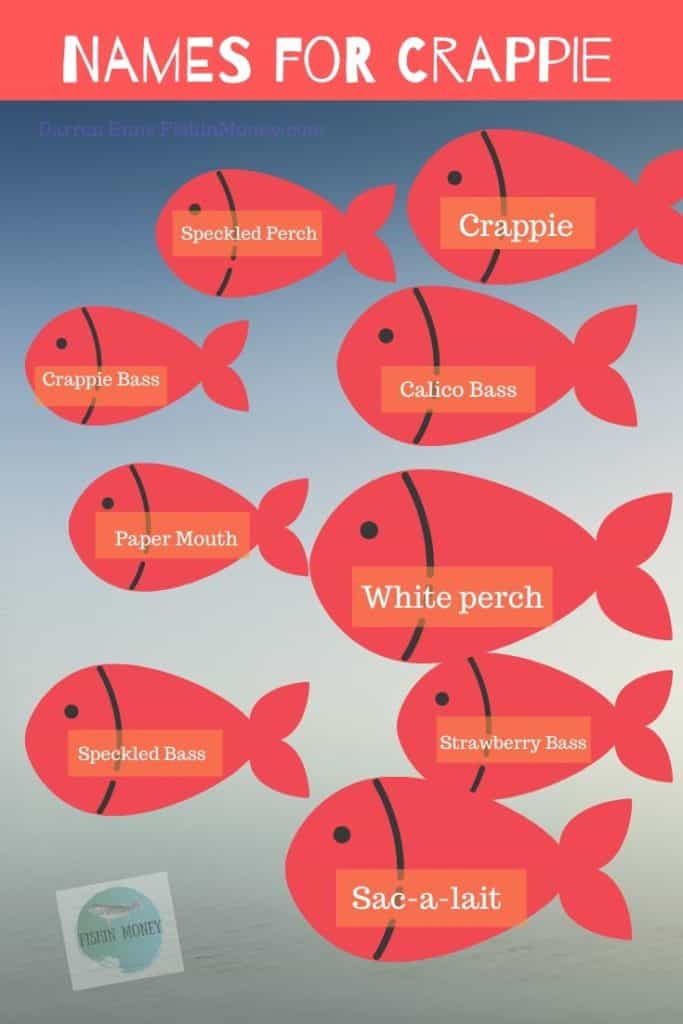 The difference between the black and white sac-a-lait is their markings. The white crappie have vertical bars that run along the length of their bodies. The black crappie have no pattern, and are just speckled. Hence the name speckles and speckled perch/bass. If you are unable to tell by the markings which type of crappie it is, take a look at their dorsal fin. The black crappie will have 7-8 spikes and the white crappie will have 5-6.
Another name for crappie
Crappie are also called panfish, specifically because they are small (18 inches or less in length) and thin. This makes them harder to catch because the membrane is very thin around their mouth, making it challenging to set your hook without ripping out the side of the mouth. This is why some people refer to crappie as a 'paper mouth'.
Black crappie are, of course, darker in color with speckles (as mentioned earlier). Besides the dorsal fins, another way to tell the black and white crappie apart; the white crappie, from the length of the top of the nose to the base of the dorsal fin is longer than the entire base of the dorsal fin alone. Confused? I sure am. For the back crappie, the lengths are the same.
We are going to end this article with a couple of sac-a-lait recipes for you to enjoy the next time you go out and catch some crappie, whether it be in Louisiana or somewhere else.
Sac-a-lait Recipies
Southern Fried Sac-a-lait
6-12 sac-a-lait fillets
4 cups of yellow corn meal
1 tbsp salt
2 tbsp garlic (granulated)
1/2 – 1 tbsp cayenne pepper
4 cups of peanut oil
Rinse the fillets and pat them dry. Season with salt, pepper, and granulated garlic to taste. Make sure your fillets are completely coated and set them aside
In a separate bowl (or sandwich bag) we are going to make the "fish fry" coating. Mix your cornmeal, salt, pepper, garlic and cayenne pepper.
Preheat your peanut oil to 350-375 degrees. Put 3 to 4 fillets into the bowl (bag) and coat well. Fry your fillets until they are floating, usually about 4-6 minutes. Take them out of the oil and lay them on a paper towel. If you choose to do so, you can sprinkle with a little bit of seasoned salt such as Lawry's or your preferred brand.
Baked Sac-a-lait
7 crappie fillets (fresh caught or frozen)
1/2 cup of your preferred, bottled, ranch dressing
2 tbsp garlic salt
Sour cream and cheddar cheese potato chips
Spray a 9×12 baking dish and layer your fillets, coat each fillet with ranch dressing and sprinkle with garlic salt. Crush as many potato chips as needed to completely cover the fillets.
Bake at 325 degrees for 15 minutes. If you choose to do so, the last 2-4 minutes of baking you can sprinkle with cheddar cheese.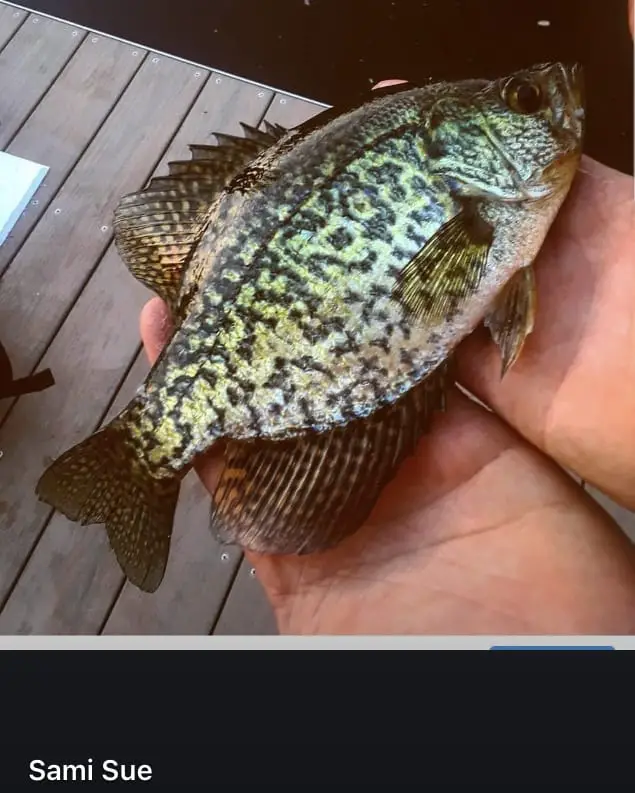 I hope that you enjoy the two recipes that I have included for the Sac-a-Lait that you catch on your fishing trip to Louisiana. Remember that no matter where you go to fish in the United States, crappie has many different names. If you are in Northern Louisiana the crappie is called the white perch.
Remember, we will be doing other segments on the crappie, best places to catch them, more on their habitats, best lures, poles, and ways to catch them. We want to be your crappie information headquarters.
Keep a specific eye out on articles that explain the best ways/techniques to catch a crappie and the segment on the 7 different kinds of crappie.
No matter whether you all them crappie, speckled bass, paper-mouth, sac-a-lait, or something else; they are in the United States in abundance and they make a great, tasting meal or side dish.
There are numerous ways to fix crappie; fry, bake, broil, or grill. There are hundreds of recipes online; choose one, two or even ten and feel free to change up some of the spices and other ingredients to tickle your taste buds. Happy eating (and fishing)!
Grab more tips and be informed about new posts in my monthly letter. Enter Below.
[wpforms id="408″ title="false" description="false"]