Water temperature triggers seasonal movements in most fish, including the crappie. Fishermen who are knowledgeable about the relationship between location and temperature are usually in the right place at the right time to catch crappie.
As a general rule, a water temperature of 68 degrees is the best water temperature for crappie fishing. this is because springtime brings the crappie in the shallows to spawn, making them more accessible and more concentrated for anglers to access.
Let's take a look at the temperatures and locations relationship in the southern region. During the winter months in several southern reservoirs, the temperature generally hovers around 40 degrees.
During the cold-water periods, crappies will hold near secondary river channels. Crappies will gravitate to creeks that fed/feed the main river.
The secondary channels that are closest to the main river are around 30 feet deep and the channels that are located farther back may only be 10 feet deep. Some groups of crappies will hold in the 10 feet deep area while others stay closer to the main river secondary channels.
Once you locate the school of crappie it is suggested that you use multiple poles with spider-rigging. Set your jigs at different depths and use a windsock to drift along. It is recommended to use a variety of different color jigs.
50-56 Degree Water Temps
By March the water temperature will climb to around 50 degrees. Once the water reaches between 50 and 56 degrees you will find crappie staging on flats between 6-15 feet deep.
This signals the pre-spawn feeding frenzy. Keep your eyes open for flats with baitfish. At 57 degrees the crappie will begin spawning. At this point you will find crappie in shallow-water habitat ranging in depth from 18 inches to 3 feet.
If you would like to find a way to make some money by fishing and writing about it or making videos about it like I am doing here, check out the guys that can teach you how to do it here.
Look for four distinct cover types; willow trees, cypress trees, water willow, and button ball brush. When exploring covered banks, minnow and jigs are going to be hard to beat.
In open water try small safety-pin-style spinnerbaits to locate the crappie.
30-39 Degree Water Temps
Now we are going to move to the northern part of the country. Because of the much colder winter temperatures, crappie spend the majority of their time in deeper water. In lakes that freeze over, temperatures below the ice is a chilly 30 degrees.
Twenty to thirty feet down the water may be a little warmer at a whopping 39 degrees. The crappie do not seem to be structure oriented and will normally wait out the winter months in open water.
When the temperatures begin to warm they will begin moving to shallower water.
57-75 Degree Water Temps
It has been suggested that the length of the day my influence when the northern crappie begin to spawn. Generally this begins around mid-May and peaks in early June in states such as North Dakota, Michigan, and Minnesota.
With the spring weather up north being so unpredictable, there is not a trigger point for water temperature. Crappie can usually be found spawning in temperatures ranging from 57 to 75 degrees.
Crappie will normally build their nests from 2-19 feet deep. This will depend largely on the species and the clarity of the water. On one of the Minnesota lakes the black crappie will spawn in 4-5 feet deep water and the white crappie will spawn in less than 2 feet of water. If the water is clearer then black crappie will nest even deeper.
How To Measure Water Temperature
Some anglers will use some kind of temperature gauge or pool thermometer to get to the fish quicker. Many depth finders on the market today are also equipped with the ability to read water surface temperature. Water below the surface will be a few degrees cooler.
There is one other factor that some people do not consider when they are fishing for crappie. Fishing can greatly change even with a slight temperature change.
For instance, you have perfect fishing for a couple of days at 67 degrees. Overnight a cold front moves in and it drops the temperatures to 64 the following day. The weather conditions and temperature are still in the 'ideal' range, but the fishing if off kilter.
Crappie are extremely sensitive to temperature variations, especially in the springtime. A temperature drop when the weather is in the 50s is more dramatic than when the temperatures are in the sixties and they drop.
We are going to give a temperature guide that you can follow. This guide holds true in most areas of the United States when you are wanting to snag a crappie.
32-40 degrees: crappie, as mentioned earlier, will hold tight to creek and river channel ledges. The one thing to remember in these temperatures is to fish slow. One angler attaches a thermometer to his fishing pole, so as he casts his line he gets a temperature reading in the water. This helps to locate the ideal water temperature and the crappie.
40-50 Degree Water Temps
40-50 degrees: at this temperature the crappie will be deep or at mid-depth. If there is a slight warming trend, the fish will move up and suspend at 3-4 feet under the surface.
If you are in a boat using a fish finder, you will be able to see the baitfish, but not the crappie because the boat motor scares the fish. At this point the crappie will start making their way into creeks and coves.
Prime Crappie Fishing Temperature
50-60 degrees: prime crappie fishing temperature! Bays and shallow coves can warm quickly, so check the water temperature often. This will make it easier to find the crappie 'hotspot'.
Once the water reaches about 59 degrees the crappie can sometimes become unpredictable and their pattern can change fairly quickly.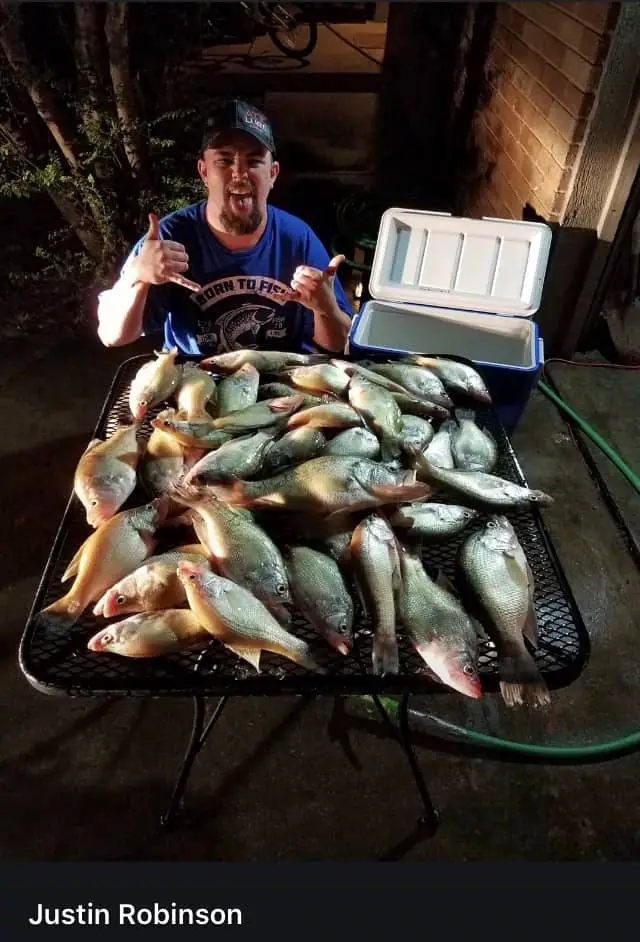 60-70 Degree Water Temps
60-70 degrees: not all crappie will spawn at the same time. White crappie tend to spawn in a little bit warmer water/weather and the black crappie like the lower temperatures. Some crappie will be out in deeper water and some will be closer to the banks during spawning. Spawn normally peaks at 67 degrees and can last anywhere from 1-10 weeks.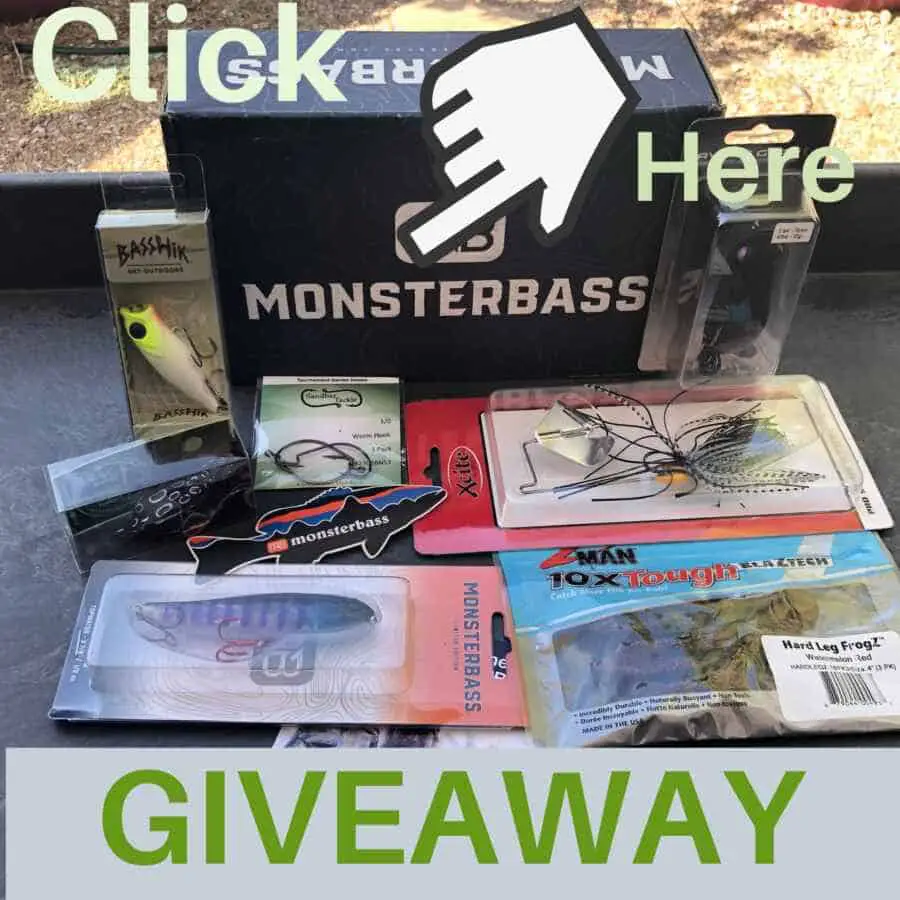 70-80 Degree Water Temps
70-80 degrees: spawn has ended! Post-spawn is a tough time to catch the elusive crappie. They will scatter and suspend as they recover from the spawn. This is the best time to fast troll.
80+ degree: crappie may be located suspended or on a drop-off. Heavy vegetation, open water, and docks hold good potential for crappie. If fishing from a dock it is suggested that you use lightweight jigs.
For other spots use large minnow or a jig/minnow combination. Crankbaits are perfect for suspended crappie in the open water.
Now that we have covered all temperature ranges, that are almost universal across North America for catching crappie, you are set to go and bring home a bushel of fish. Take all the normal and necessary precautions and as always, Happy Fishing!
Grab more tips and be informed about new posts in my monthly letter. Enter Below.
[wpforms id="408″ title="false" description="false"]