The conclusion, yes you should use whole fish as bait for stripers. Striped Bass are predators and are already looking for what is abundant in their surroundings. -Sort of.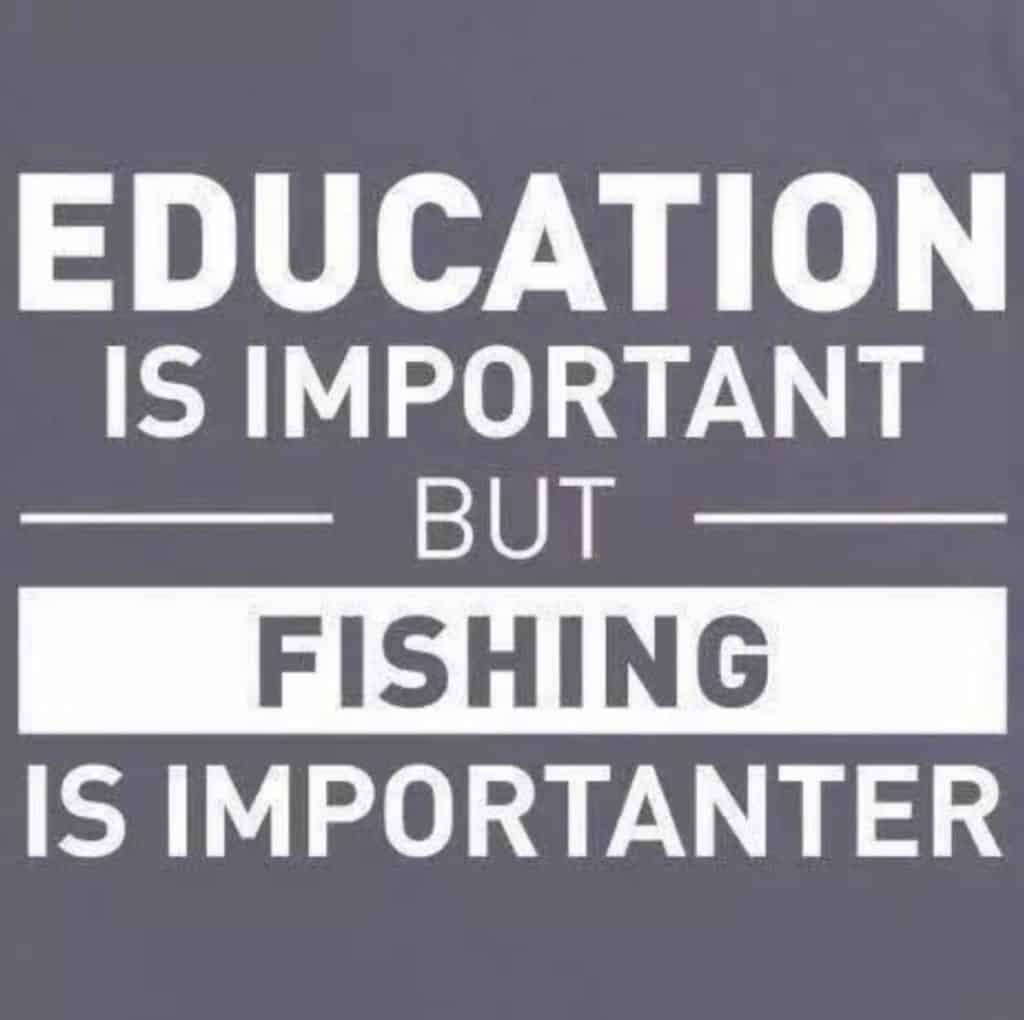 What do you mean by sort of Darren? Well I guess it depends. What size fish are you using for bait? What species of the fish are you using? Or should you even use fish?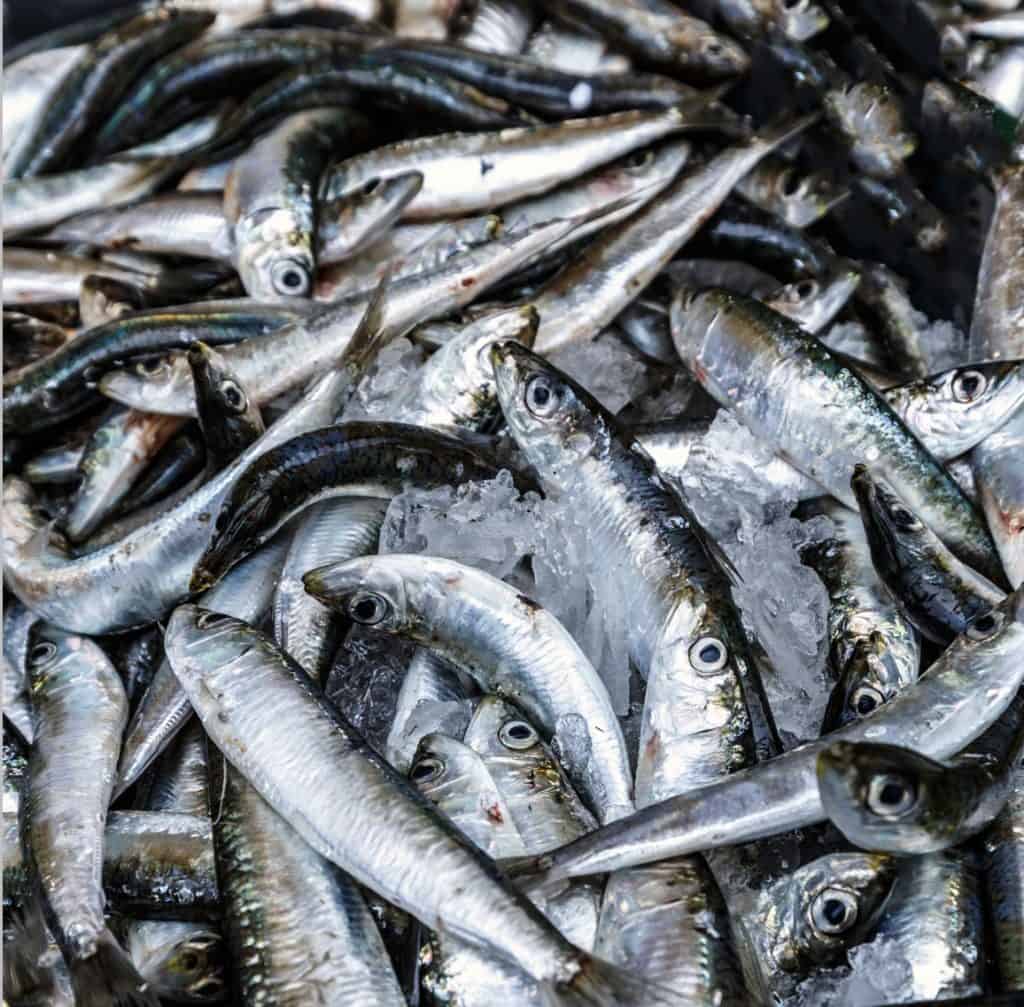 I don't mean to muddy the waters but there are a lot of good ways to catch striped bass. I will say however that striped bass tend to be on the prowl and hunting all the time. Most fish in general will eat other fish if they are small enough. Stripers are hunters and they will eat other species of fish whole. In fact it's natural for them.
That's not to say that there might not be other ways to fish for striper.
In this article, we will touch on using whole fish and other ways as well.
Many fishermen that fish for striped bass like to use small Bait fish like shiners, Shad, bunkers, and other small fish. Bluegill are a staple for freshwater strippers too.
And then you have the salt water striper that eats eel, herring, clams, muscles, lobster, and many other sea creatures and fish.
FREE Printable tackle box checklist HERE
Bunker chunks as cut bait

YouTube fisherman Mike Smedley has used Bunker chunks as cut bait. He uses a 9/0 gamagatu hook and 30 pound test line for his leader and his line. He catches many striped bass using this cut bait and suggests that you start with small cuts like 1/3 of the fish until you find out the size of fish you're into.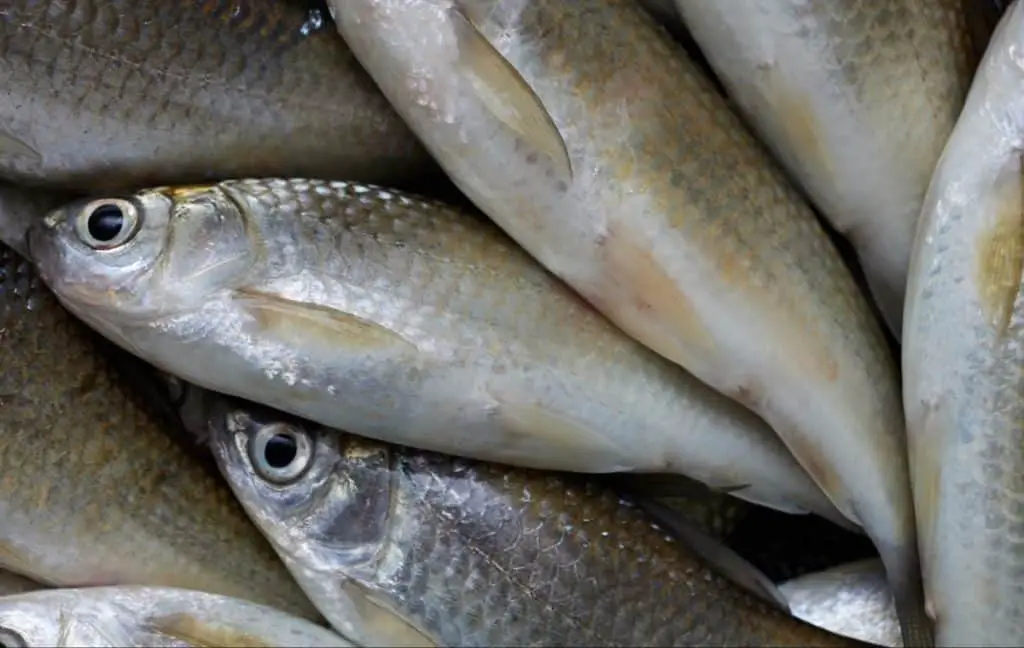 Once you find out what the size of the fish are that are biting, and that you can catch larger fish in that area you can start using half size chunks of cut bait. If you still notice the ability to catch even larger fish you can work your way up to using full size hole fish In the 6 inch range as bait.
There are certain ways to hook the cut bait, I noticed that Mike said hooking through the white part of the bait near the tail underside was a good place to hook for the tail section of bunker. When you get to the center section he prefers to hook through the heart and then through the white part of the bait. And when hooking the head of the fish through the lips or through the nose works but through the lips from the top down works best because it keeps the mouth shut instead of opening up like a parachute in the current.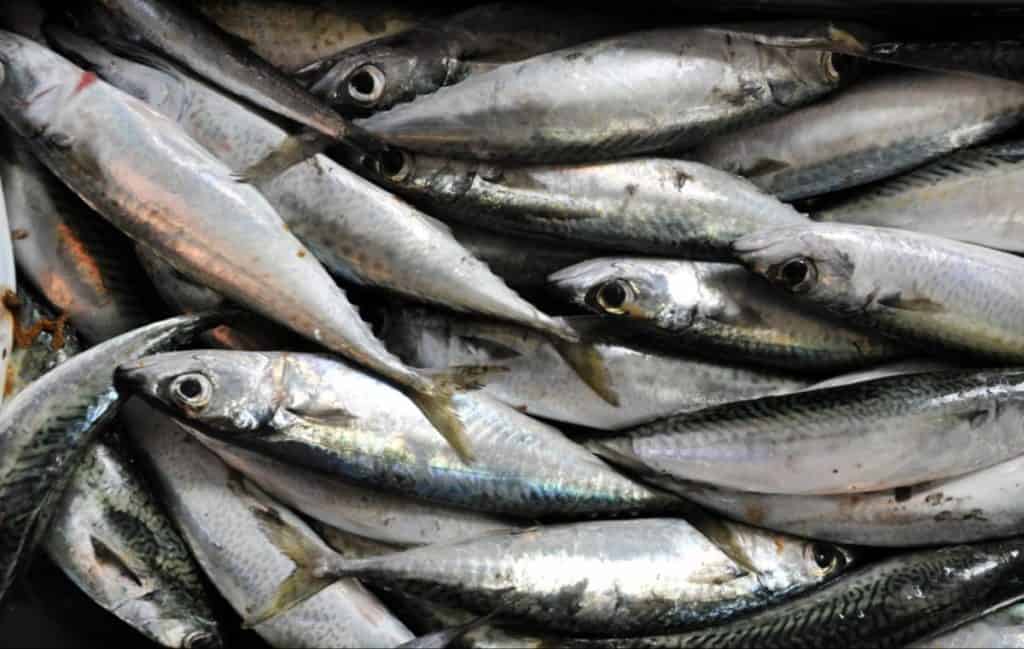 Use Clam Bellies as Striper Bait
Captain Mark from YouTube channel Kid Cochiese Outdoors used Clam bellies and a 6/0 baitholder hook , 30 lb on 30 lb monofilament line with a swivel and no weight or a sliding swivel with a barrel just above the swivel. He suggests using a Seigler SG reel 7'6 shimano teramar Rod , Heavy, or something similar in his area of New York. One of his little secrets is the bait holder hook. It has two backwards facing barbs on the shank of the hook to help hold the bait on the hook. If you live in the north east and plan on fishing for striper around New York, you really should check out his channel. He is hilarious and has many guest fishermen on board with him.
Use Live Shad As Bait For Striped Bass

Adrian from Sin City outdoors in Las Vegas prefers to use live shad caught right at the lake before fishing. He hooks them sideways through the nose and prefers to use 3 to 6 inch shad. Of course he teaches us how to use many other methods like swim baits. He does a lot of fishing at Lake Mead Nevada and Willow Beach resort Arizona. He is a young man who started a YouTube channel several years ago with his father and family and they have grown very nicely over the years.
In one of his videos he explains exactly how to set up your rod and reel. He uses 30 pound test and 30 pound leader line on all of his rods.
They do a lot of hunting as well as fishing for different species of fish and in different places. You should check him out if you I have a chance to do so. I really love the family bonding humor that they exude.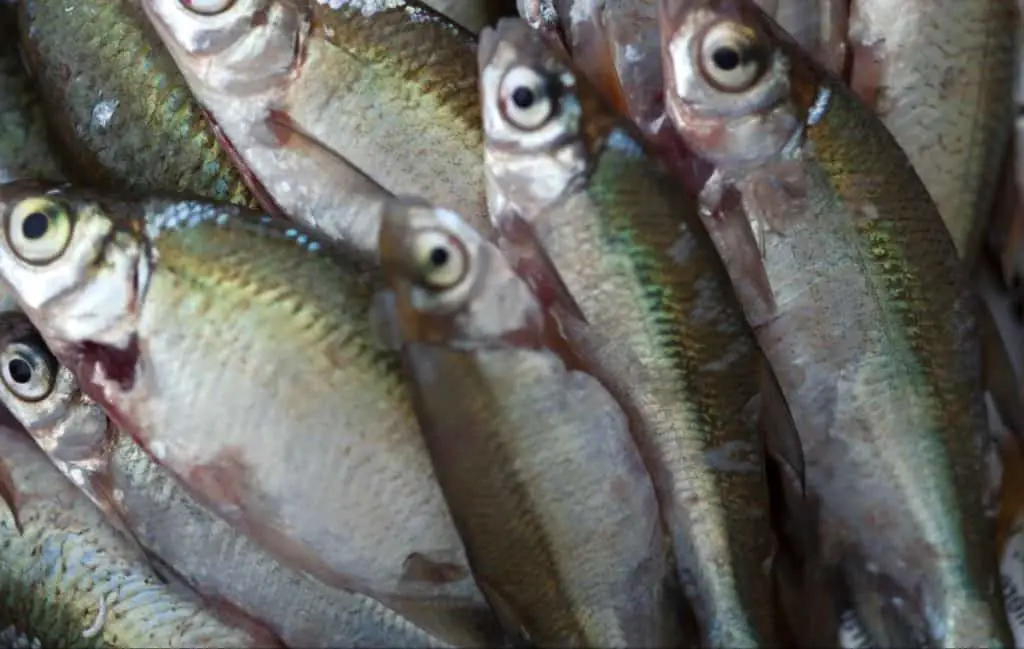 Use Frozen Anchovies

I personally have fished for striper from the shore at Lake Mead and from the shores of Willow Beach on the Colorado River and I have had success using anchovies. I prefer to use the whole anchovy when fishing for stripers.
I also took a peek at Elias Vaisbergs EliasVFishing on YouTube. He is a kayak fisherman out of North Carolina and has his own swim bait called the Elias Shad. He demonstrated how he hooks his bunker fish to keep them alive longer through the nose and up behind the eye poking out the top. He claims that this helps keep the fish alive longer in case you don't have very much bait.
Hey FISHMONGER – make sure to check out my FISHING RESOURCES page.
Use Live Bunker as Bait
One of his videos showed him fishing in a kayak off the East Coast using live bunker that he snagged and then used as bait for striped bass. Of course with the magic of video you can do a lot of editing. He trolled around in his kayak with that bunker for quite a while, he said, before he hooked into a very nice striped bass.
I have to say it was a thrill to watch him fight that fish from a kayak. That takes a special kind of skill to not fall in and you really don't have a lot of room to maneuver and put things down while you pull the fish out of the water. He managed to do a good job though and landed a super nice fat broad striped bass.
This makes me think whether I should give fishing out of a kayak a chance. I do have a truck, and it sounds like a lot of fun but I'm kind of a big guy and I don't know if I can balance in it OK.
Use Lures As Striper Bait

If you should decide to use a lure instead of live bait or cut bait this one is a good choice for striped bass, The Magic Swimmer targets fish at all depths and on the surface.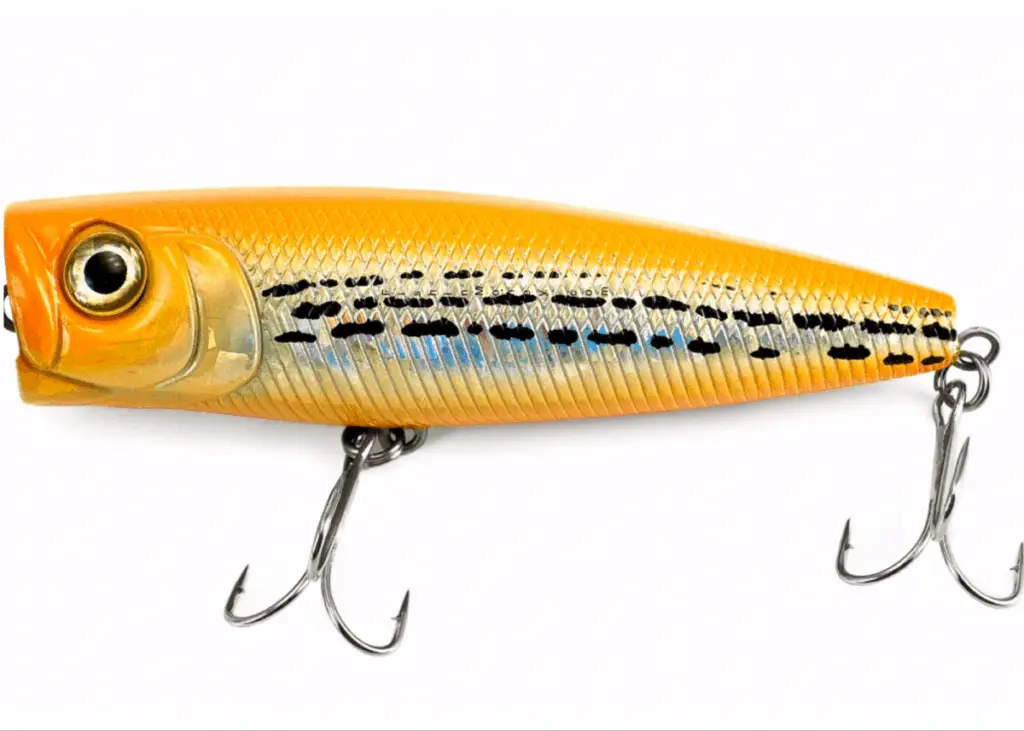 The beauty of this bait is that on any given day the bass might be at different depths in the water either at the surface or in the middle or down low in the cooler water. With this one bait, you can explore all the depths and try to find out where the striped bass are hanging out.
If it's working for you, you can leave it on and continue to use it or you can switch for another lure that fishes the depth where the fish are.

If you really want to wake the fish up you need a tsunami. Try this lure, it is the Tsunami Talkin' Popper. It makes a lot of surface noise and gets their attention. This lure is designed to be used on the surface and has a rattle inside that makes noise and irritates the fish. Those stripers will be attacking like mad.
Some people swear by the long A bomber fishing lure. This bait acts like a fleeting minnow underwater and is irresistible to striped bass and other game fish. Just remember twitch twitch pause reel, twitch twitch pause reel.
If you're looking for a rubber lure that has a fine reputation for catching striped bass, the Storm Wildeye Swim Shad Swim Baits are a good choice. They come in a wide variety of species and colors and also they come in smaller and larger sizes depending on the type of fish that you expect to encounter.
They work especially well when the fish are boiling at the surface trying to catch the small pray at the surface. Just cast one into the middle of a boil and its fish on.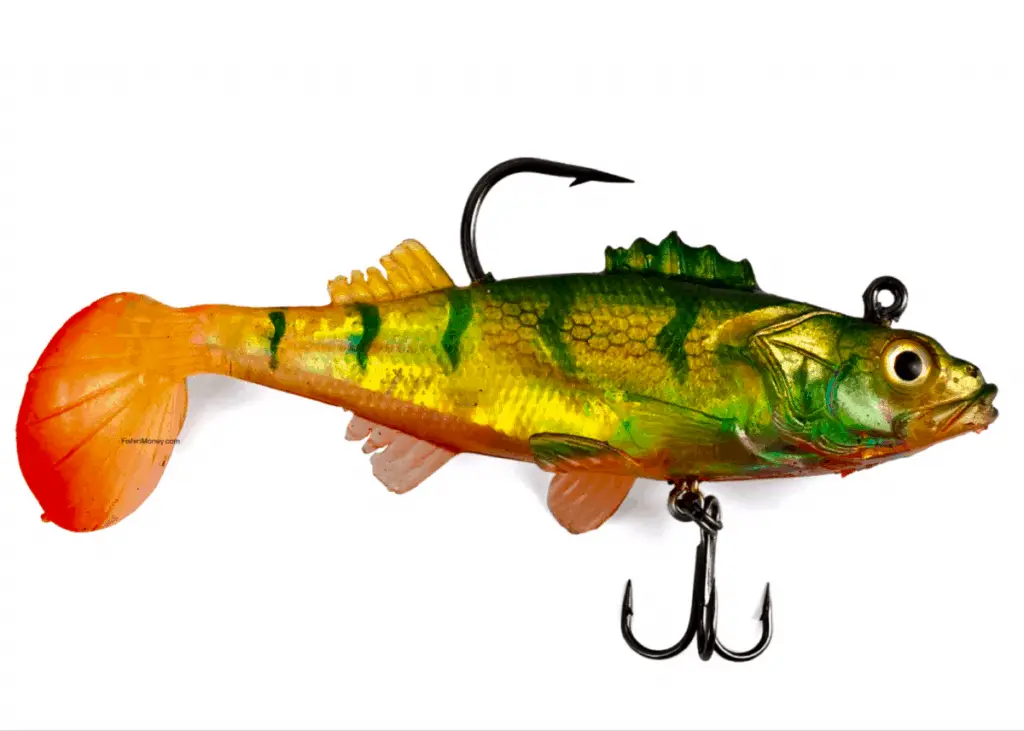 Summary
-We have discussed many types of lures here. Firstly, we answer the question "should I use a whole fish as bait for striper fishing?" The answer… Yes as long as it's not too big for the fish that you are trying to catch.
We took the advice of several captains and professionals in the striper fishing realm and obtained some advice from them about what rigs to use and what baits they use and how they use them.
We also discussed alternative types of baits and lures toward the end of this post, specifically the ones that are great for striper fishing.
I hope you have gained something from reading and that you are able to put that into practice when you go striper fishing yourself. I hope you have a good time and catch a lunker.