Crappie fishing is fun and exciting. They can be elusive and feisty which adds to the challenge and excitement of catching them. You have many types of baits, lures and worms to catch your crappie. You have probably even fished for crappie with a jig, on more than one occasion, as it is one of the best methods. But what about a jig and bobber combo? 

You want to tie the jig 1 to 4 feet below the bobber. The depth you fish is going to be determined by how deep the crappie usually are. You want to cast towards the shoreline and slowly reel in your jig and bobber, pausing every couple of seconds. If the water is muddy then you should use a dark colored bobber. If the water is clear, it is recommended that you use a chartreuse with either green, red, or white.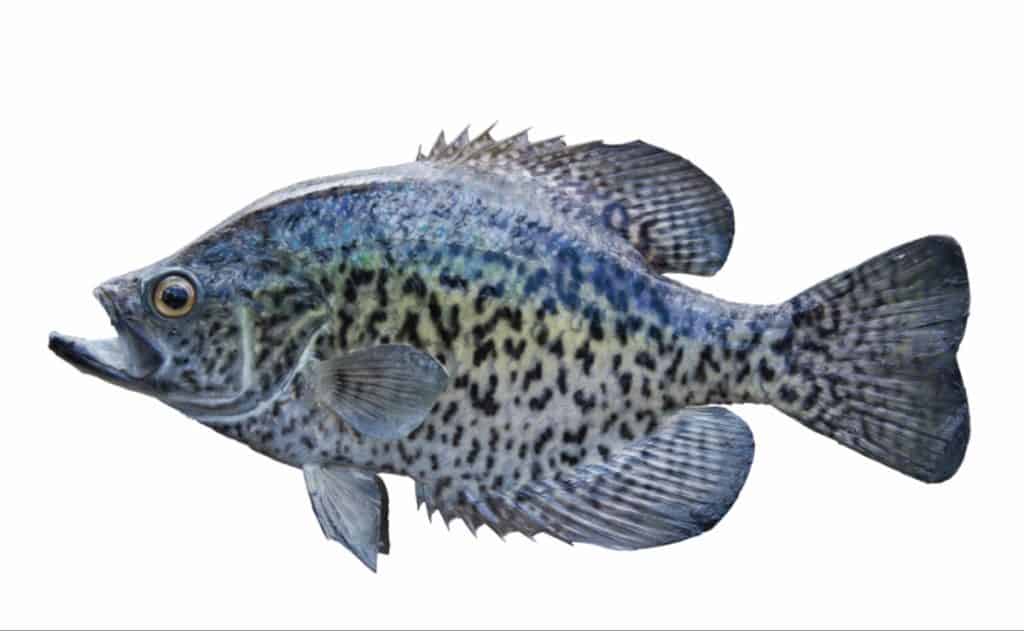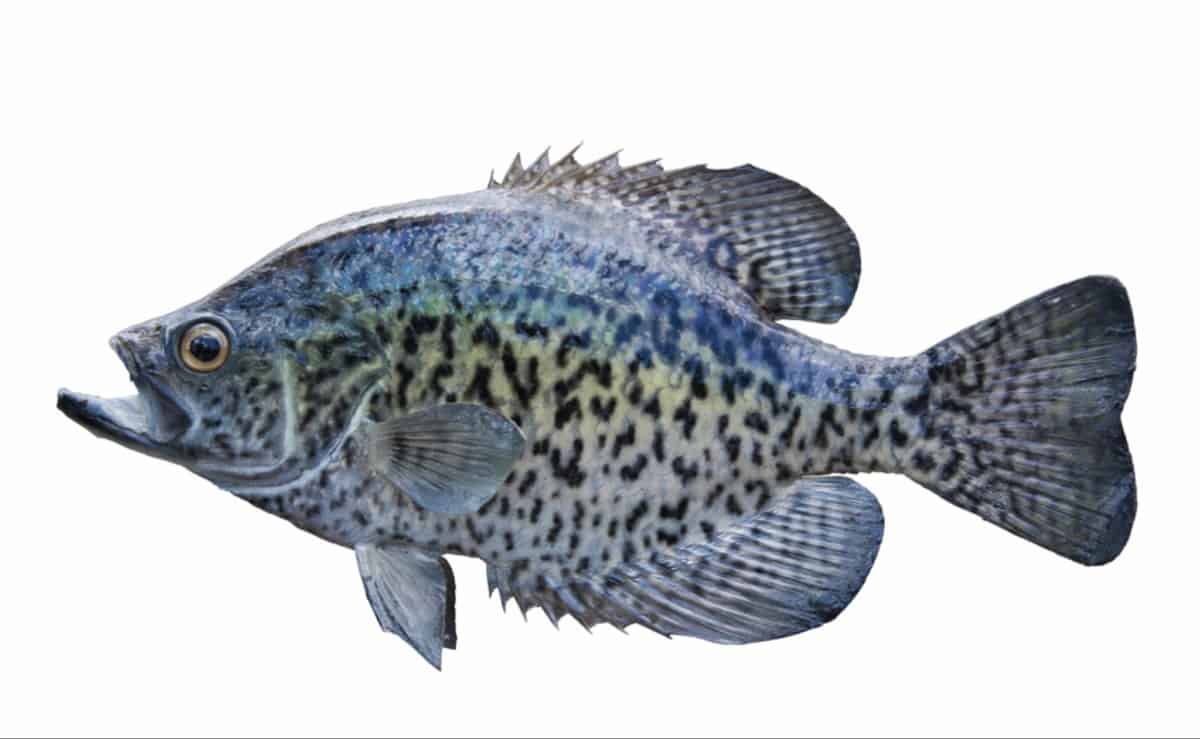 Let's take a closer look at jig and bobber combinations that give you the best presentation. What size and type of bobber, prime fishing time and season are just a few things that we will cover for you today. 
Now according to Richard Gene the fishing machine, he likes to use a small float made by betts. And a piece of advice that he gives is to put the plug in the bottom of the float as opposed to the top of the float.

He says the reason why he does this is because it helps keep the float from spinning when he casts his jig. He says that often if he has the plug in the top the barber will spin when he throws a cast. That's a pretty good piece of advice to help keep your line from tangling and give you a better chance of catching Crappie instead of un-tying knots.
In one of Richard Gene's videos he uses a hand tied jig and Berkeley sent squeezed on it and he claims it gives him a few more fish per day by doing this. I can tell you that in my experience, I have had days where I know I would not have caught fish without using the scent. For one it covers up the human scent on the hand tied Jig and it also leaves a trail as you reel and that attracts those crappy to come in and grab that Jig.
Richard Gene also advises to use light line because that gives you more finesse as you are teasing those crappie. if you want to learn how to catch crappie you should check out Richard Gene's videos. I sure enjoy watching them when I'm not catching fish myself.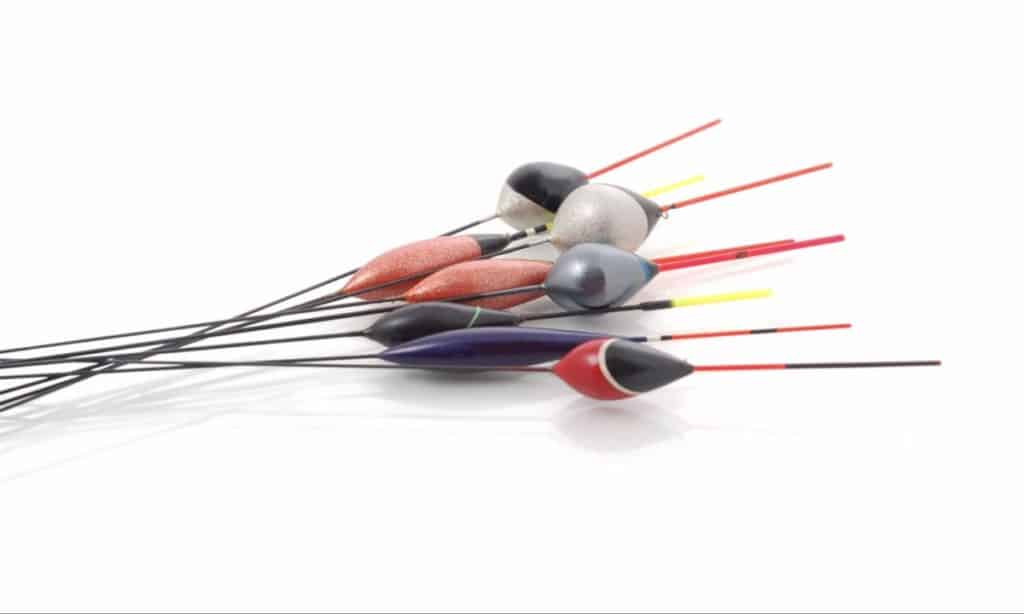 Bobber Jigging for Crappie

Springtime has arrived! Time to dig out the fishing rods and tackle boxes. At this time of the year the crappie are normally hanging out around the banks. Many fishermen will use the reliable minnow and bobber combination. Then you will have a handful who will choose the more challenging route and use a jig and bobber.

You have to remember that crappie love the thick brush. So using a jig is going to be tricky because you will get hung up easily. There are quite a few anglers who will not take the risk, even though the brush is a gold mine for catching crappie. It is suggested that you use the float and fly technique.  Crappie can normally be found in one or two feet deep water in the springtime. If a late cold front moves in then you will have to go out into a little bit deeper water.

Fishing Between The Brush

Find the hole in the brush and place your jig there, letting it sit in the hole for a few seconds. If you choose the right color of jig, then you should get bites as this is the prime way. After 5-15 seconds gently twitch the bobber, most of the time this will get the crappie to strike. If you pull the jig steadily it will allow you to place it directly into another hole. You can then start the twitch pause sequence again. Fishing Lake Morena For Crappie? Discover what bait to use.

Doing this will help you catch tons of crappie in the spring. It allows you to catch the crappie that the other anglers are missing, because they are refusing to fish in the thick brush. It is going to take some time to master pulling your jig from hole to hole. But once you have it mastered, it could become your 'ace in the hole' when you go crappie fishing.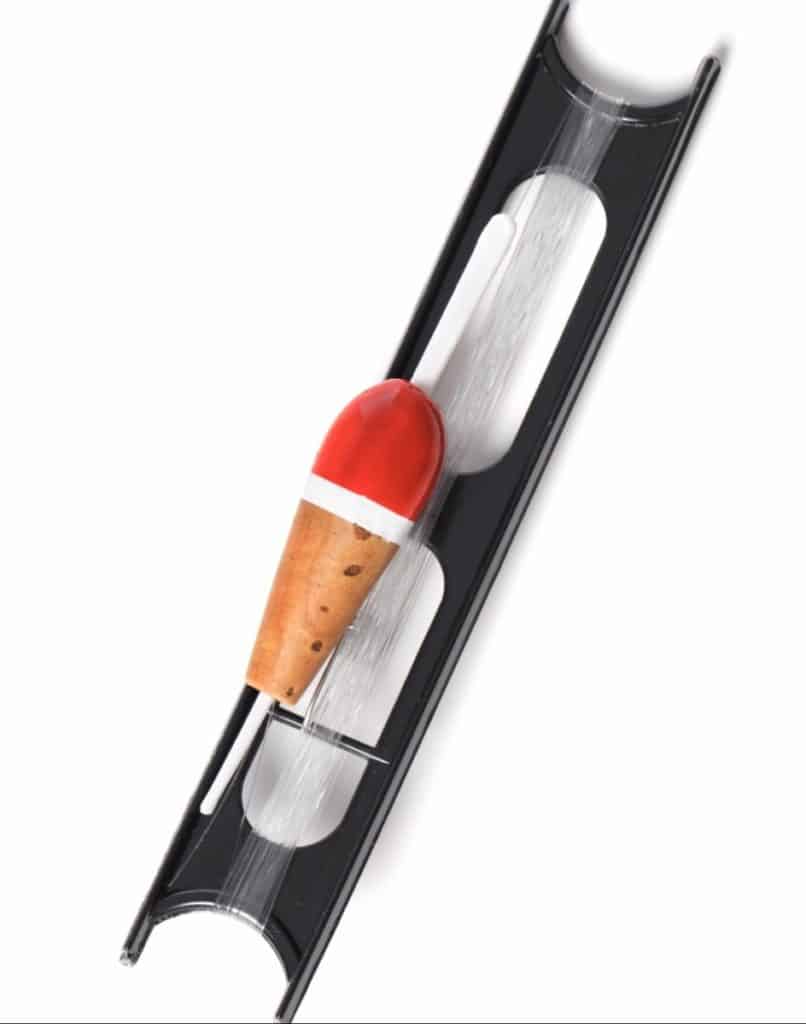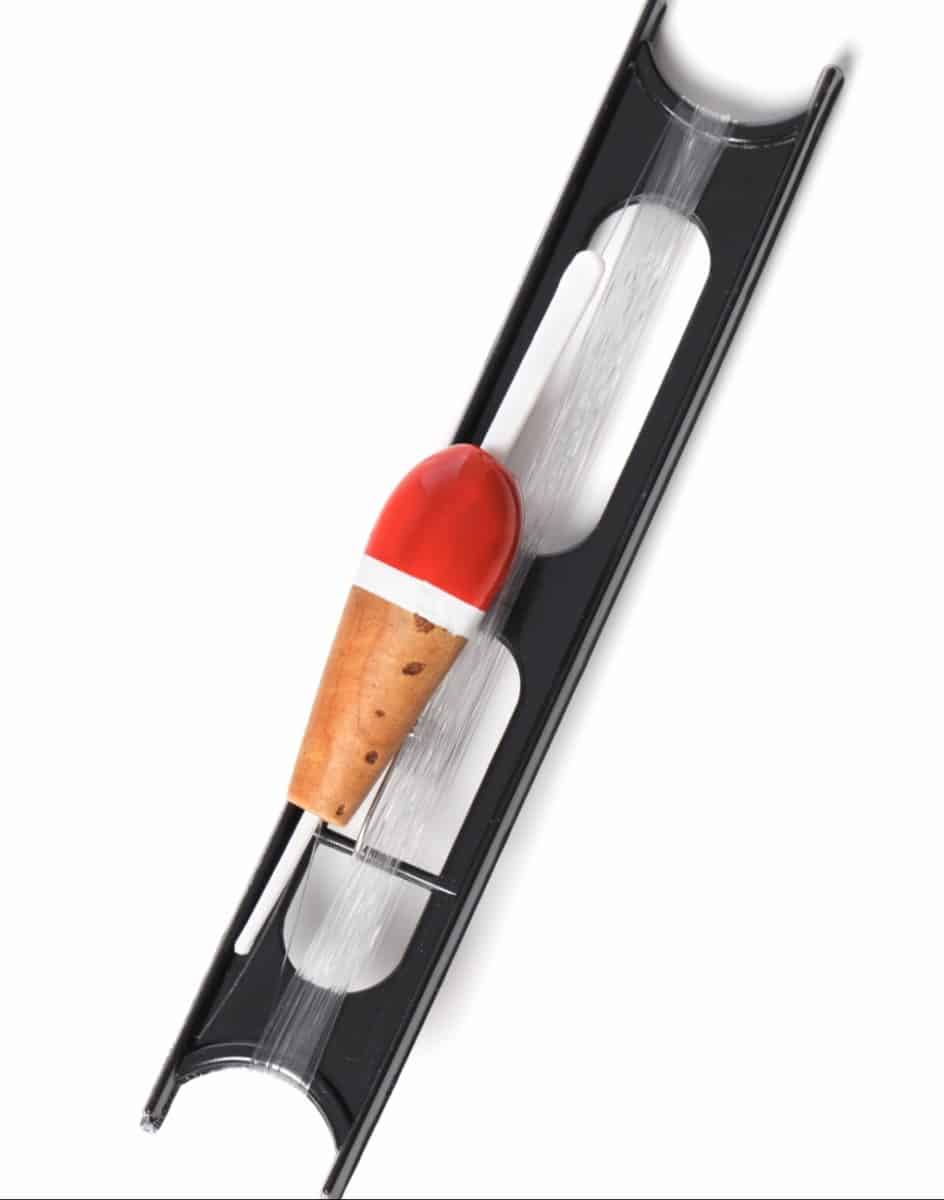 Top 5 Crappie Bobbers & Floats

Crappie are considered schooling fish that will hang out in schools with other panfish, as well as their own crappie species (black and white). They only move to the shores when feeding time arrives, at dawn and at dusk. There are a few different techniques that will work to catch this evasive and playful species; vertical jigging, bobber (float) fishing, drag-lining, and spider trolling just to name a few.

Alot of fishermen stick with the theory, 'slow and steady wins the race.' The crappies seem to provide tougher striking action when the angler is slow on the retrieve. Keep your line tight or the crappie will shake the hook and possibly run off with the live bait. If using artificial bait/lures you will miss the setting of the hook if the line isn't tight.

The top 5 bobbers and floats to pair with your jig are as follows;
South Bend Wooden Spring Float
Mr Crappie RP78P-3YG Rattling Round and Pear Floats
Thill Wobble Bobber
Fishing Bobber Cork Float Antenna
Rattling Round and Pear
Top 5 Crappie Jigs/Lures

As stated before, crappies love to hang out around thick brush, downed trees, and other structures. The feisty crappie will hold close and steady to the structures and ambush their prey, which consists of crayfish, minnows, and shad. 

The top 5 crappie jigs/lures are:
 Berkley Crappie Nibbles
Johnson Beetles Mini Spinnerbait
Scented Minnow Crappie Jig
PowerBait Power Minnow
Bobble Garland Baby Shad
Along with almost any jig and the lures above, a lot of anglers choose to use a slip bobber over the standard clip bobber. There are also many fishermen who do not know what a slip bobber is or how to use one. We are going to cover this in our next section. But, it wouldn't hurt to do some more intense research on the slip bobber. Knowledge is power and when it comes to the elusive crappie, you need all the knowledge and tricks that you can come up with.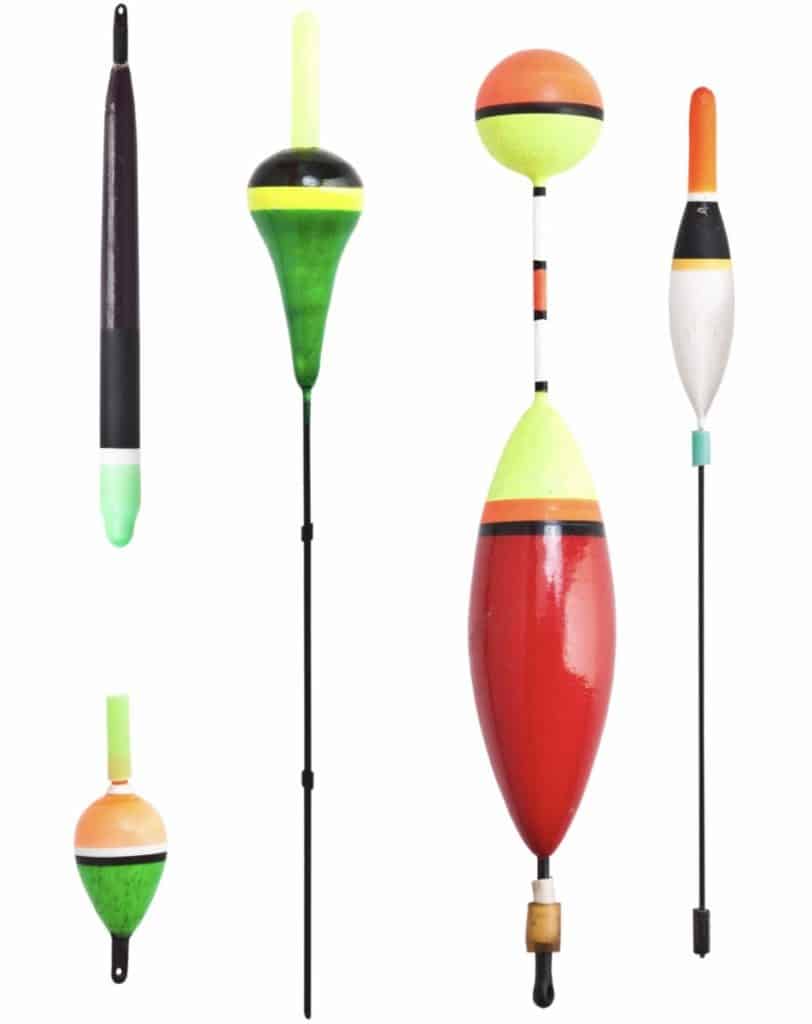 Slip Bobber vs Clip Bobber
Clip Bobber – fixed on your line at the depth you want to fish. The red & white bobber that we all used as a little kid when we went fishing. It kept our bait off of the bottom of the lake and also alerted us when the fish had taken our bait off of the hook.

Slip Bobber – slides freely on your line which is stopped by a stopper that you place on the line where you want it. The stopper is set up on your line for however deep you want your bait to be. For example, if you want the bait to be 6 feet below the surface, then you set the bobber stopper 6 feet above the bait. 

There are 2 advantages to using a slip bobber over the clip (fixed) bobber:
The ability to set your bobber at any distance from your bait
It increases your casting distance.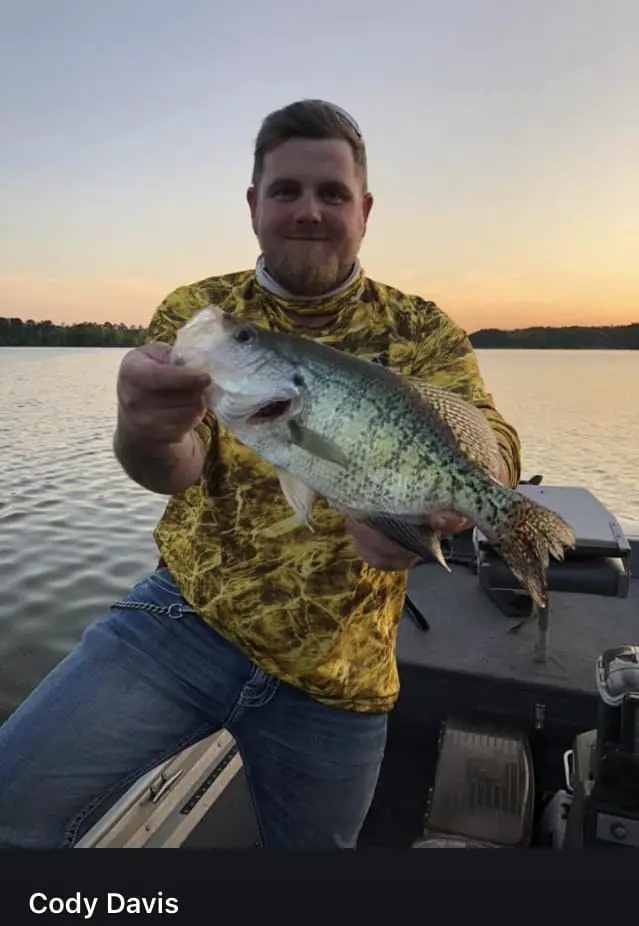 Crappie fishing in the springtime can be fun, exciting, and challenging. Whether you use live bait, artificial bait, or lure you can pair it with a jig and be successful with catching a crappie. Be mindful of the water conditions and match your jig. Also keep in mind that in the spring time you will find the Croppie much higher up on the banks in shallow water.

At this time of year they are spawning and if you look closely you may see their nests in the water. They appear to be small circles about the size of a frisbee. This time of year is so good for fishing because the Croppie are feisty and determined to protect their nest. So if you have time to plan a fishing trip, you might want to consider March and April because they are some of the most productive fishing times for crappie.

Remember there are many techniques used to catch crappie, so experiment and figure out which one works better for you and the area that you are in. A lot of factors are involved in being successful when catching a crappie, or any fish for that matter. So make sure you have plenty of hand tied jigs and rubber jigs in various colors and then go out and have some fun with friends/family.