Best places to fish in Wyoming
Ask any seasoned angler the best places to fish, and one of the destinations will always be Wyoming. It doesn't matter what type of fishing or which fish you want to catch, Wyoming will have it all. You see, Wyoming has a lot of great fishing options such as rivers, lakes, ice, streams, and even fly fishing.
When in Wyoming, you will come across several fish, including panfish, bass, crappie, catfish, walleye, salmon, trout, and more. If you are ready to cast your line in Wyoming, here are some of the most amazing spots to begin with.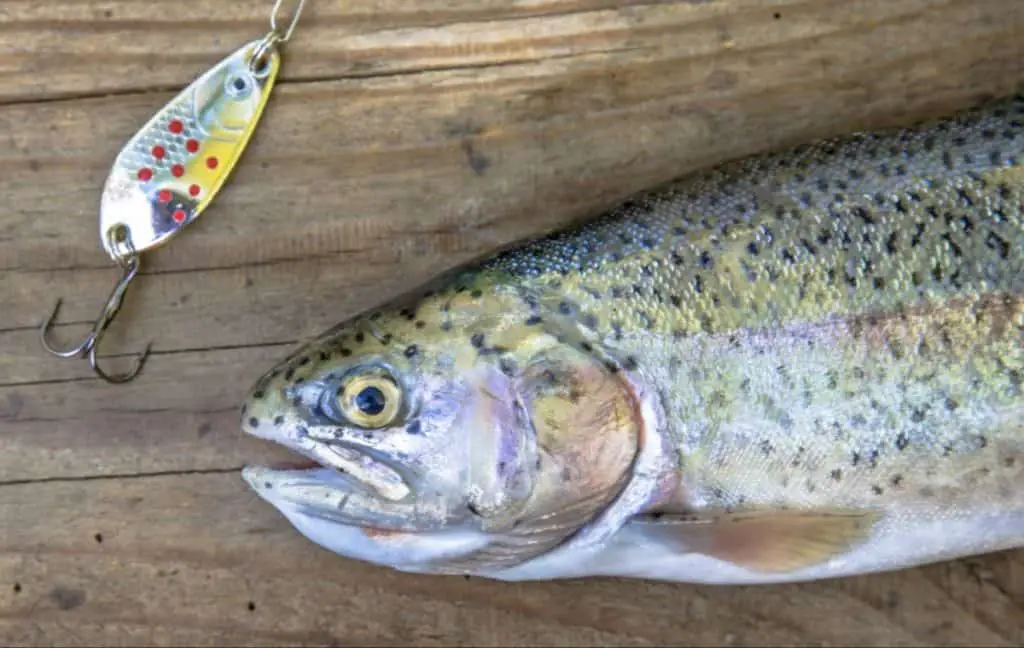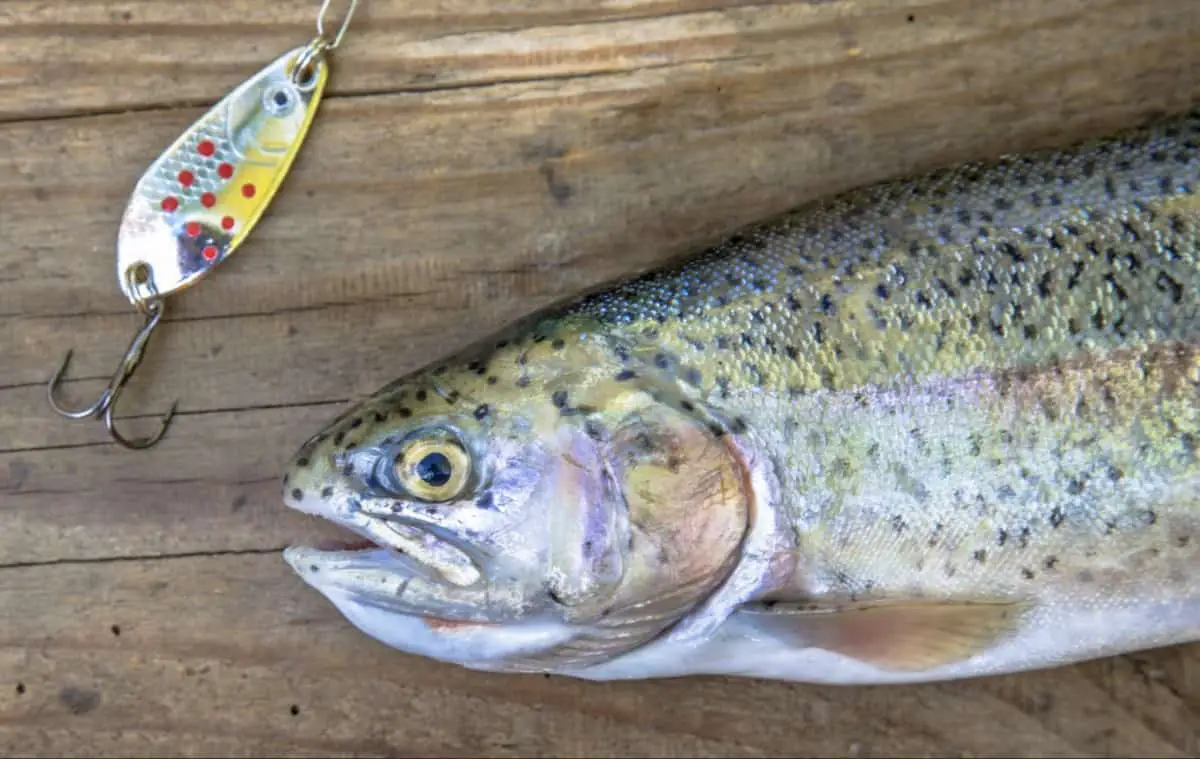 Bighorn lake
Located in Kane, the northwestern portion of Wyoming, the Bighorn lake is an excellent spot for trout, bass, crappie, walleye, panfish, and catfish. This area attracts lots of people every year, especially during the start of spring, when everyone is looking for bass.
The native shovelnose sturgeon and Sauger species rely on this place for habitat and spawning. This makes it a good spot when you want to catch some of the native species that aren't seen often. The Bighorn lake also acts as a spawning reservoir for Channel Catfish, Smallmouth Bass, and ling.
Since there is limited natural migration in this area, it is annually stocked with walleye, which ensures that the fishery is maintained. The walleye used is larger after the strategy for walleye maintenance changed in 2009.
When at Bighorn lake, you get to decide whether you want to fish from the shoreline or a boat. You can also ice fish, which gives you a lot of options when you love exploring the different fishing methods. You will come across groups of people from everywhere in the U.S ice fishing in this area.
It is a good spot with beautiful scenery that you can always admire while fishing. Fishing sometimes is about bonding with family and friends. You get to camp and fish while interacting, which is important in today's society where we hardly find the time. Take your time to enjoy the beautiful sunset and unwind with your family and friends.
Glendo Reservoir
This 12,000-acre lake is located in the state's central-eastern portion at Glendo. It is an excellent fishing location for panfish, crappie, catfish, walleye, trout, and more. You get a lot of options when it comes to the type of fish you want to catch.
The Glendo reservoir is famous for perch and big walleye fishing with anglers coming from all the different states to get a piece of the action. Now, you get more than 40 miles of shoreline, which makes this area ideal for fishing from the portage of a kayak or the shoreline. You get to pick which method of fishing suits you best.
The facilities at Glendo reservoir include a restaurant, boat rental, RV spaces with hookups, boat launch, and grocery store. This makes Glendo reservoir a good place to fish for the weekend since you could always make camp.
Ice fishing is popular in the Glendo reservoir since its relatively safe. What is most interesting about this location is its hospitality. You will find it welcoming and everyone is willing to help. Interact with the local anglers and let them teach you a few new things about fishing that you probably didn't know about.
Did you know that the Wyoming state-record crappie that weighed 2 lbs. 7 oz. was caught in the Glendo reservoir? If you want to break a record, then this is the place to be if you ask me. You know what they say, where there is one there is bound to be more.
Grayrocks reservoir
Located near Fort Laramie, this 1800-acre lake is home to many different types of fish. Anglers from every state come to catch walleye, bass, crappie, panfish, and catfish. You get to explore more than 20 miles of shoreline on your canoe, boat, or kayak.
What makes Grayrocks reservoir an ideal place is the fact that it doesn't get excessive pressure ensuring that you can fish all year round. This means that you don't have to wait for a particular season to start fishing. You can go on any random time of the year when you feel like fishing. To some people, fishing is a form of therapy, and you need a location that you can fish all year round.
At the Grayrocks reservoir, you can get to fish from your RV or tent along the south side shore. It is, therefore, more customer-friendly and you can enjoy camping life while fishing. If you haven't fished from your tent or RV before, then you must visit Grayrocks reservoir
It is located just 10 miles from the local towns of Fort Laramie, Gurnsey, and Wheatland. you can always get new fishing supplies from these points should you want to extend your fishing period. There are a lot of restaurants, RV parks, and lodging in this area should you need the services.
Grayrocks reservoir is a great place for anglers who want to make a weekend experience with family and friends. It has beautiful scenery with lots of camping areas and RV spots to ensure that you can have a nice weekend.
Guernsey Reservoir
Located in Guernsey State Park, Guernsey Reservoir is a 2400-acre lake that is frequented by anglers every year-round. Some of the common fish species include crappie, panfish, catfish, walleye, and bass. You get 27 miles of shoreline, which is great when you want a big catch.
The Guernsey Reservoir has three boat ramps and seven campgrounds, making it an ideal location for camping. If you are the kind of person that loves making a weekend out of your fishing, then the Guernsey Reservoir is a good place. You get ample space for camping, and the scenery is amazing.
The problem with Guernsey Reservoir, however, is that it is severely drained twice per year. At these times, there is not a lot of fish, and you won't make any great catches. Yes, you could still catch a yellow perch or channel catfish, but it would take you a little bit of time.
This reservoir includes stone retaining walls, trails, water fountains, and dams that make it a great place to visit with family and friends. On the southeast end is the Guernsey Museum, which exhibits the local culture. Visit the museum and learn about the area's interesting history.
It is a good place when you want to unwind and enjoy a weekend away from the daily hustles of modern life. There are so many activities that you can engage in, and you will always have something to look forward to when in Guernsey Reservoir.
Ocean lake
This 6,000-acre lake is great for crappie, walleye, panfish, and trout fishing.
You could always take part in the Family Fishing Derby if you want to have a good time. Lots of people come from different places to compete. If you want to use fishing to bond with your family, then this is a great opportunity.
North Platte River
The North Platte River offers several recreational activities such as canoeing, floating, kayaking, stand-up paddleboarding, and fishing. Fly fishing is huge at North Platte River, and you will come across several locals casting a line.
The North Platte River basin covers almost a quarter of the entire Wyoming state. You, therefore, geta wide area to fish, which means that you can always get that big one. You get to fish bass, walleye, catfish, panfish, and crappie.
The North Platte River covers a wide region, and you can always get a serene spot somewhere to cast your line. Many anglers take advantage of this fact and just relax while passing the time doing their favorite activity.
Yellow stone National Park
With a cool setting of steep canyons, sprawling meadows, and steaming geysers, Yellow Stone National Park is the place to be. This area has a high concentration of streams and public lakes, making it a great place to cast your line.
The alkalinity level of Yellow Stone National Park is raised by the geothermal activity. This makes it an ideal place for trout, mountain Whitefish, brook, rainbow, and cutthroat. This fish species has been in this area since the 1950s, making it almost too easy to get that big catch.
If you need to fish in the spring, then go the Firehole River to nymph fish. However, the prime months in Yellow Stone National Park for fish are July and August. The Lewis River will give you a great amount of large migrating fish around the month of October.
While fishing in this area, keep a lookout for black bears, and bison. You can make a weekend of it when you go at a time when the wildlife is active. There are also great camping locations in the area that you can always check out.
Jackson Hole
The Jackson Hole, commonly referred to as the Snake River, is a fantastic location for fishing in Wyoming. There are a number of brown trout and cutthroat that make a good catch when you use the right technique.
You could fly fish or boat fish in this location according to your preference. The best time to visit Jackson Hole is during spring and mid-summer. Just two-miles from this location is the National Elk Refuge, the first fly-fishing-only stream in Wyoming.
The National Elk Refuge has clean, clear water that makes it great for beginners who are eager to learn. There is hardly any vegetation making fishing much easier. You can get the chance to introduce a family member to fishing when you visit this location.
Other prime locations in the area include Pacific Creek, Buffalo River, and Granite Creek. You can always find a suitable location when you visit Jackson Hole. It is not advisable to go between May and July due to runoff from snowmelt.
Pinedale
Right at the foot of Wind River Mountains is Pinedale, a little ranching town that provides access to many fishing grounds, including New Fork and Green River. Both of the rivers offer great fishing spots for anglers everywhere.
The Green River provides 8 miles of public access and includes pools, runs, pocket water, and riffles that make it a great place to start with. You get to catch several fish, including Bass, Catfish, walleye, and panfish.
The New Fork is home to experienced anglers, and you could catch a mountain Whitefish, Colorado cutthroat, brook, rainbow, brown, golden, or lake trout. It is a region that attracts a lot of seasoned anglers, and you can always learn a thing or two from the experts.
The fishing season usually starts around mid-June and goes all the way to the end of the year. There is always an abundance of fish because the area does not experience excessive pressure. You will always make a good catch when you use the right technique.
The Wind River Range
The Wind River Range has countless beautiful streams, high-elevation lakes, and wild rivers. It is located in Western Wyoming and ensures that you always have an amazing fishing experience. Some of the fish species in this location are rainbow, brook, trout, cutthroat, and the big golden trout.
It offers beautiful scenery with 13,000-foot peaks and a lot of wildlife that make it the perfect camping location when fishing. You can always enjoy guided horseback trips or backpacking in this remote area. It's a great place when you want to unwind from the day to day activities of modern life.
Did you know that the 11-pound golden trout was caught at the Wind River Range? Yes, back in 1948, breaking the Wyoming recorded that hasn't been broken until now. If you plan on breaking this record, then move to the west side of the range.
The east side is not frequently fished, and you won't get a lot of good areas since it's difficult to access. You will need a tribal license, then hire a tribal guide to fish in those areas. However, the biggest golden is located on the east side making it worth the trouble.
If you are planning on visiting this region, then the best time to do so is either in the fall or spring. However, understand that snow can render some portions of the Wind River Range inaccessible.
Grand Teton National Park
Around ten minutes-drive from the Jackson town, Grand Teton National Park offers the best settings for fishing. It has plenty of banks and bends that offer great fishing spots for cutthroat, catfish, and walleye. You can also get a breathtaking drift boat experience when you visit Grand Teton, National Park.
The Jenny Lake, located within the park, offers access for anglers who want to get more beautiful scenery. While relaxing, you can fish for lake trout and cutthroat. The best time to visit this location is after the ice melts, which is by mid-May.
Although the lake lacks shore access, you could always use a canoe or kayak. It will give you a new perspective on fishing if you are not used to fishing from a boat or canoe. you also get to experience the natural beauty of Grand Teton National Park while canoeing to the Leigh Lake.
The best time to fish is from mid-May after the ice melts. The area is home to some of the most seasoned anglers in the states, and you can always learn a few new things. The locals are friendly, and you will feel at home.
Conclusion
Wyoming is undoubtedly one of the best states in the U.S with amazing fishing spots. Be sure that you pack everything you need for fishing, including a camping pack. Wherever you plan on going, you will find it hard to leave without making a weekend of it. The scenery is breathtaking, and there is always something new that you can learn.

P.S. don't forget to check me out on YouTube