There is a long list of freshwater fish that are great to feast on. Walleye, perch, crappie, and catfish just to name a few. There are also many ways that you can prepare fresh caught (or store bought) striped bass; roast, grill, and bake are the most popular. Most anglers know the best fish to eat and the best ways to prepare them. What if you are not as experienced? Well, that is what I am here for.
Are striped bass good to eat? Striped bass, also known as striper or rockfish; are healthy, versatile, and delicious. You can cook them on the grill, in a skillet, in the oven, or even in the broiler. Striped bass is a meatier fish that has a natural sweetness and is flavorful. No matter how you choose to prepare your striped bass, it is going to be an amazing meal.
Let's answer a few more of your questions about striped bass, preparing, and nutrition. Be prepared to want to go out and catch some striped bass for your next meal.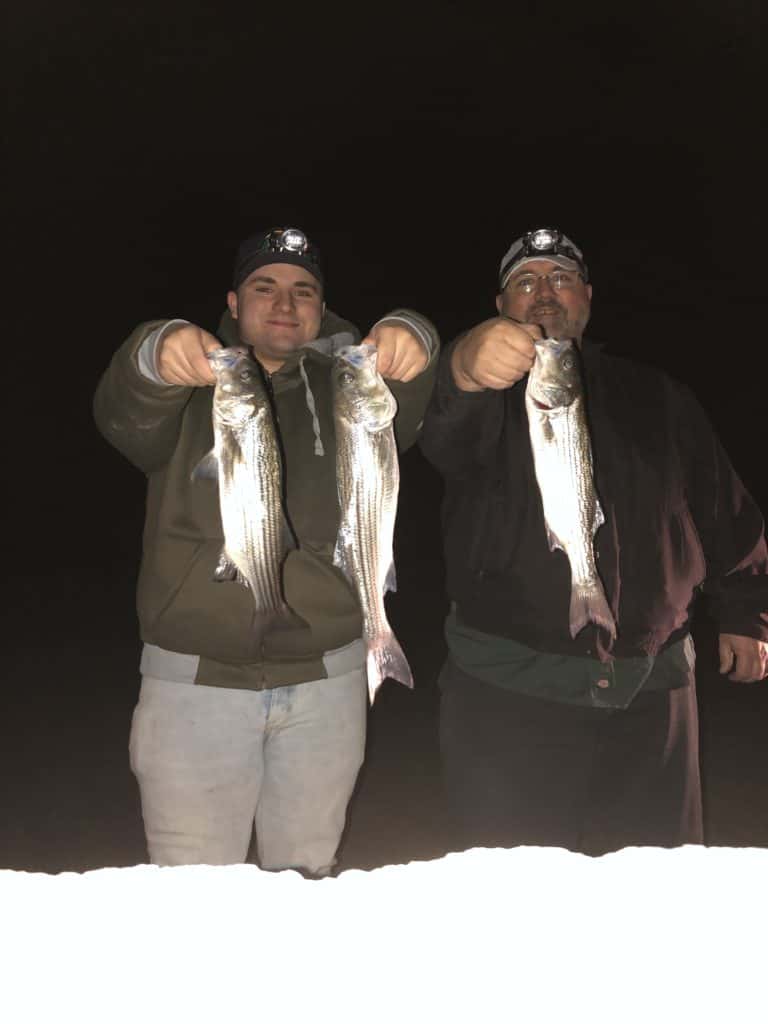 Can You Eat Striped Bass?
Any fisherman who lives on the East Coast will tell you that striped bass is definitely one of the best fish to eat. It is, however, not an easy fish to clean. If you fail to handle the red meat, down the middle of the fish, properly; then the fish may end up with an oily texture, no matter how you prepare it. (that's the secret! cut out the red line)
Is it OK to eat Striped Bass?
It is definitely OK to eat striped bass! Broiling a striper is one of the best ways to prepare them. When your broil a striped -bass you are retaining more of the flavor than cooking it in other ways. Butter, lemon juice, paprika, salt, and pepper are all you need. 180-200 degrees for ten minutes, flipping the fish over after five minutes. Voila! Enjoy your striped bass with some fresh steamed veggies, a salad, or whatever you choose.
Does Striped Bass Taste Good?
According to avid fishermen on the East coast, and me too, striped bass is one of the best fish to eat. They have a wonderful texture and are also meatier than some other fish. If prepared properly, striped bass tastes amazing. Set your striped bass fillets on a grilling plate, season them to taste, placing the grilling plate on the hot coals. Within just a few short minutes you will have some amazing tasting grilled striped bass. Serve with some grilled vegetables and an ice-cold drink, for the perfect healthy dinner.
Here is a recipe you will love!
Is Striped Bass a Healthy Fish to Eat?
There have been hundreds of studies, done at Universities all over the world, to determine the health benefits of eating fish. Yes, striped bass is a healthy fish to add to any dinner menu. They are good for your cardiovascular health, a great source of protein, and they provide Vitamin B12 and Iron. One serving of striped bass actually has more protein in it than three servings of most other fish. What do you say, shall we go fishing?
Are Lake Striped Bass Good to Eat?
Tender, white flesh; flaky when properly cooked, Lake striped bass is a wonderful meal to put on the dinner table IF you catch them in clean, clear water. If the bass is caught in muddy or stagnant water, they will have a muddy flavor. No amount of seasonings is going to cover up the muddy taste. Most anglers just throwback lake-striped bass. It is a general agreement that they are a lot more fun to catch than they are to eat.
Conclusion
Striped bass is a healthy, safe-to-eat fish. You can cook them in a variety of ways, with the seasonings of your choice, and they are going to come out absolutely amazing. There are a huge array of recipes all over the internet that you can try if you are new to cooking striped bass. Striped bass is found on the Atlantic Coast of North America and also many recreational fisheries all over the United States. If you are not one to go out and catch your dinner, but you love to eat fish, check your local grocery store or fish market for the freshest, best-striped bass in the area.