Now that you have spent time at the lake or taken that much-needed vacation and you have come home with some striped bass, what are you going to do with it? You may already have some great dinner recipes to try or maybe even a favorite that you cook every fishing season. But, have you ever thought of using those stripers and making appetizers?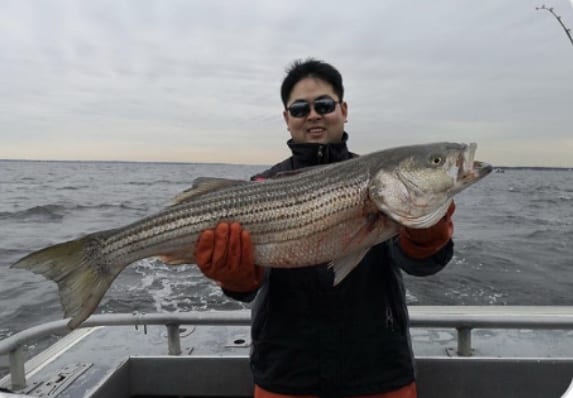 Appetizer:  a small dish of food (or drink) served before a meal or main course to stimulate your pallet. 
Striped bass is a meaty fish that is tender an flaky. The texture is similar to sole, tuna and cod. The ideal size is 20-36 inches in length, as larger stripers start getting a courser texture. Striped bass is a very versatile fish in terms of how to cook them. Baked, grilled, seared, fried, smoked or boiled they taste amazing. Behind the gills are meaty triangles, preferred by many and the cheeks make the perfect appetizer for two. 
Tips when you bring home your striper:
1. rinse with cool water
2. bag into your preferred portion size
    a. cover with water in a sealed container or zip-lock bag
    b. add a few drops of lemon juice
3. before cooking, remove the red meat (a thin strip of red in the middle of the striper)
FREE Printable tackle box checklist HERE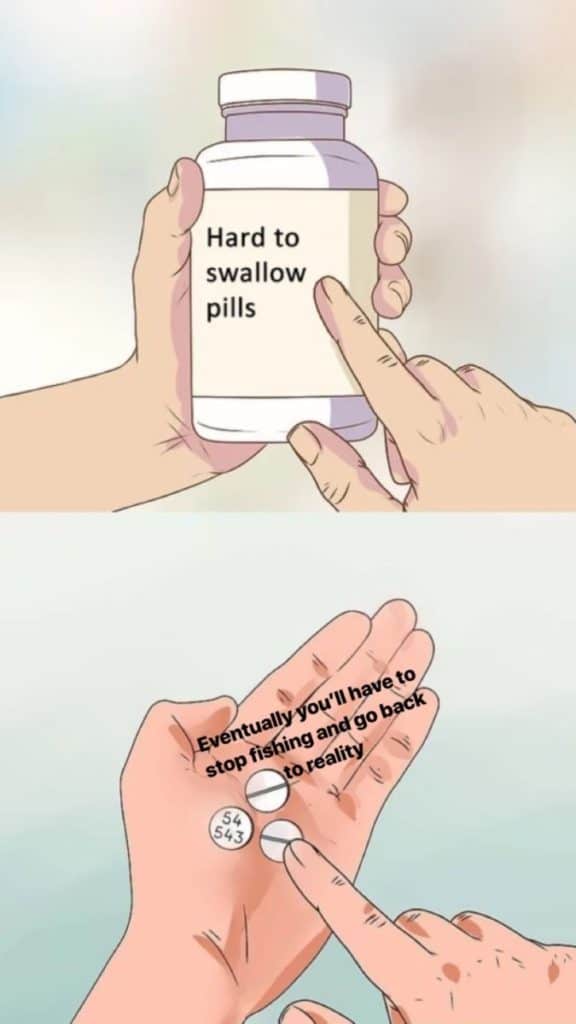 Below we have included some of the most popular striped bass appetizer recipes that we came across in cookbooks and on the internet. Feel free to add your own twist on these recipes.
Striper and Cheese stuffed jalapenos wrapped in bacon
– 5 or 6 jalapeno peppers
– 1 pkg of bacon
– stripers pieces
– mozzarella cheese
– seasonings
– med onion, chopped
Season your striped bass pieces with your favorite spices. Cut the jalapeno down the center and open slightly for stuffing. Add the mozzarella cheese, some onion, striper pieces and wrap with a strip of bacon. Secure with a toothpick if needed. You can throw these on the grill or in the oven until bacon is cooked and cheese is melted. 10-15 minutes. 
Cerviche
1/4 to 1/2 inch striper cubes
lime juice 
onion
bell pepper
fresh garlic
fresh cilantro
Place all the ingredients in a deep bowl and mix together well. Cover and let set in the refrigerator for a few hours, until the striper is tender and white.  When you are ready to serve, the longer it sits the more flavor it will have, add Italian dressing to coat the ingredients and serve with crackers or tortilla chips. 
Striper Dip
2 cups of leftover, cooked striper
1/2 pound of cubed Velveeta cheese
1/4 c. chopped green pepper
1/4 c. chopped onion
1 tablespoon mayonnaise or dressing
Combine all of the ingredients into a food processor and process until smooth. Transfer to a dip (or other) bowl and serve with fresh vegetables, crackers or tortillas. 
Oven Smoked Striper
– striper fillets
– liquid smoke
– pepper
– garlic salt
– soy sauce
– non-stick cooking spray
Preheat your oven to 375 degrees and spray a glass baking sheet with your non-stick spray. Dip the striped bass into a mixture made of 1/2 soy sauce and 1/2 liquid smoke. Lay the fillets in a single layer, in the baking dish. Sprinkle lightly with pepper and garlic salt (feel free to use your own spices). Bake for 20 minutes, brush the fillets with the soy sauce/liquid smoke mixture, turn, and brush again with the mixture. Bake for another 20 minutes, served when cooled.
You can also turn this recipe into a full-blown meal, with a large number of different options; add rice & baked/grilled vegetables, potatoes and onions, green beans and pasta. There are many things that will pair very well with your striped bass. 
These are just a very small handful of some of the recipes that we have found using the elusive striped bass. You can add/remove any ingredients in any of these recipes to suit your needs and taste buds. The possibilities are endless and some of the recipes could actually be turned into the main course for a nice Sunday dinner.  So, use your imagination and create the next great striped bass appetizer recipe. 
As you can see, striped bass can be prepared in many different ways; from simply bushing with butter and garlic, to grilling, mini fish tacos, and stuffed jalapenos. A 3 1/2 ounce serving contains 18 grams of protein, about 80 mg of cholesterol and 96 calories. According to the USDA, striped bass is a good source of selenium (an essential mineral that is key for tissue respiration). 
Hey FISHMONGER – make sure to check out my FISHING RESOURCES page.
Here are 2 final recipes to get your taste buds motivated and your stomach growling.
Beer Battered Striper
1 1/4 c Bisquick
1/2 tsp of salt
1 beaten egg
1/2 can of your favorite beer
1/2 c cornmeal
Vegetable or peanut oil
seasoned salt
Mix all the batter ingredients together. Dip the striper fillets and fry until golden brown. Serve with your favorite dipping sauce, such as ketchup or tartar sauce. 
Fish Taco Bites
1/2 cup of your favorite salsa
4 ounces of cream cheese
2 Tbs lime juice, divided
2 Tbs fresh cilantro
1 tsp honey
breaded striper
1 Tbs taco seasoning
1 1/2 c coleslaw mix
3/4 c dished avocado
3/4 c chopped tomato
tortilla chips
Preheat and bake breaded striped bass at 425 degrees for 10 minutes. Sprinkle with 1/2 of the taco seasoning, turn and sprinkle the other side. Bake for another 10 minutes or until crisp. 
In a bowl, combine coleslaw mix avocado, tomato 1/2 of the lime juice and salsa, spoon onto the tortilla chips. 
Using a blender, combine 1/2 lime juice cilantro, honey and salt. Process until it is smooth. 
Cut striped bass into bite-size pieces and place on each tortilla chip. Top with 1/2 tsp of salsa mixture and garnish with lime wedges. 
Now, go and get all of your fishing equipment ready, or dig that striped bass out of the freezer and get ready to have a party on the back deck with all of your friends and family.