If you are just beginning in the sport of fishing, then there are probably quite a few items that you don't realize are must-haves in your repertoire. One of these would be a fishing mask. Part of the reason why this is such a valuable part of any fisherman's gear would be because it does a solid job of helping the avid outdoorsman keep flies, bugs, and other annoying flying creatures away from your face. Additionally, a fishing face mask will help give you protection from the heat coming from an overbearing sun.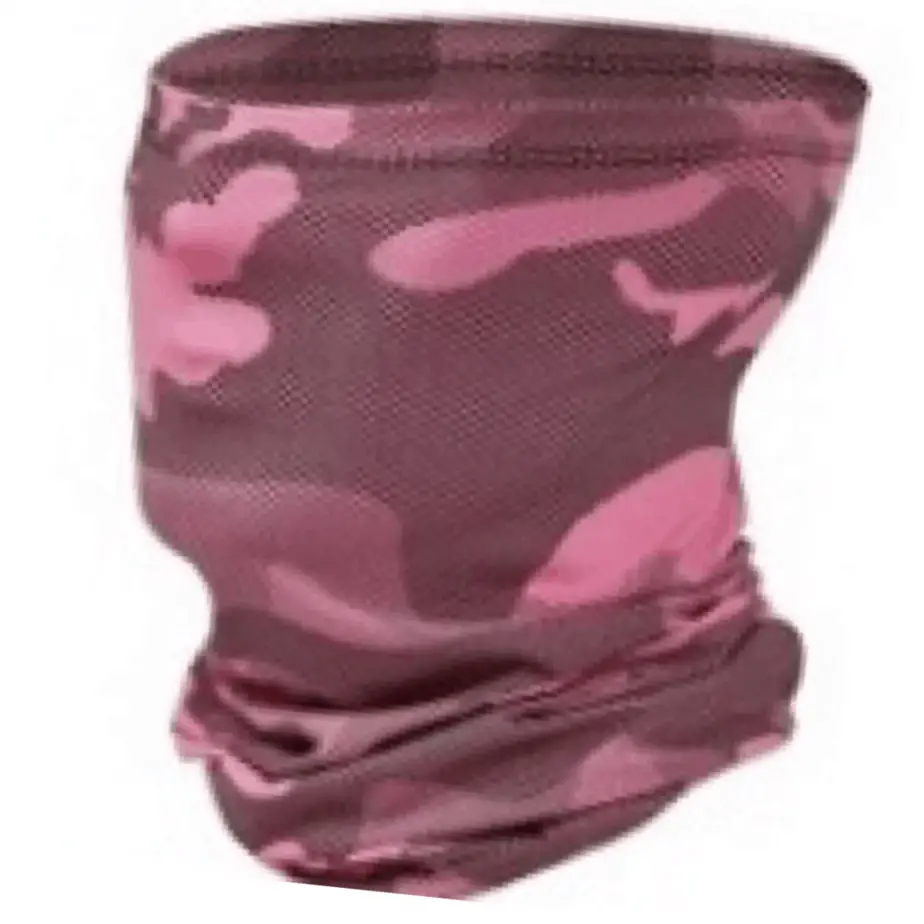 While there is no question that fishing leads to tremendous enjoyment, ask any outdoorsman and they will tell you that every rose has its thorn. Fishing might be enjoyable, but the harsh waves, bright sun, and getting sunburns on your face and neck are not so much fun. However, there are many excellent face masks on the market today. Before we get into the products, consider some of the following tips below:
Look for good UV protection. 
First and foremost you want a mask that will help you block the harmful ultraviolet rays that come from the sun and can bounce off of the water and into your fishing boat. Look for a mask that will deliver at least a UPF of 40+. This ensures that you will receive protection from 97-98% of the sun's UV rays. 
Get a fishing face mask that will give you protection from the wind. 
This feature is important because it will help you to avoid having a lot of dust and cold entering your mouth. This is especially important if you are going to be fishing in a place that is very stormy. 
Make sure your face mask is durable. 
Ideally, you want a face mask that can withstand a lot of friction. Fishing face masks such as a neck gaiter face scarf will usually be made of tough materials such as cotton or stretchable microfibers. They will offer good absorption qualities and won't wash out after being put in the laundry. 
You will need a face mask that has a breathable cover. 
When it comes to the great outdoors, a breathable fishing mask is worth its weight in gold. These masks usually consist of natural and soft feelings and it will have materials that ensure it will keep you warm during winter and cool during summer. 
The face mask should be well-designed. 
One of the things that makes an excellent fishing fask mask stand out from just an average one would be the design. When shopping for a face mask, you should look for one that possesses a functional design. However, it goes beyond that, as you also should choose a mask with a design that is appealing to your own personal tastes as well. 
Now that you understand what you should look for in a solid fishing mask, here are some of the best fishing mask products on the market today. These examples are sure to help you spend many hours of enjoyment at your favorite fishing spot. Here are the trendiest examples: 
GOT Headbands Multifunctional Breathable Fishing Masks Camo
This example is great because it contains a microfiber fast drying material that will hold up well in the afternoon heat as well as the evening cold. You will have no problem washing this product in the washing machine when you are done! The GOT also has completely breathable materials that does an effective job of wicking away sweat and other moisture from your face. You will also find that you can use this product for a myriad of different uses. It is great for not only using as a face mask, but also as a neck gaiter, headband, bandana, and a helmet liner as well. 
This GOT product also functions well as a protection against the dust storms you may encounter while out on the shoreline. This example is very lightweight and will fit practically anyone, so it is great for spouses or younger children too!
Nextour Fishing Mask 
Versatility is the name of the game for the Nextour Fishing Mask. It has unique characteristics such as polyester microfiber, which is very effective at wicking away moisture. The Nextour will do an excellent job keeping you dry and protected from the elements. Add in the fact that these face masks are breathable and stretchy, and you definitely have yourself a product that is top-notch in all regards. 
This Nextour will fit well for men, women, and even children. It is a solid investment that is sure to keep you healthy on all of your outdoor adventures. 
SA Company Face Shield MicroFiber Fishing Mask
The SA Company Fishing Mask is very lightweight and comfortable, and they can be worn in multiple ways. The SA Company mask is comprised of 100% soft polyester microfibers, making it a great option for those who want to maintain their hydration and in turn keep their energy up for more of their fishing hobby. This SA Company product also has an UPF rating of each least 40 on each and every headband that they market. Customers also love this fishing face mask because it is stain resistant and provides a multipurpose fishing experience. This SA Company mask will definitely become one of the go-to tools in your fishing arsenal.
The fact that this product has an UPF rating of 40 is very advantageous for consumers. It means that you can stay out on the water long without being concerned that you will get sunburned. 
Fishmasks Single Layer Neck Gaiter 
Fishmasks is another brand that will go the extra mile to put out a product that will give you as much protection as possible from the harmful UV rays of the sun. Their masks have fabric with a SPF rating of 50+! This means that it will offer up to 99% protection from the rays of the sun. Moreover, this product has many breathable soft features and will felt wonderful against your skin.
Please note that this neck gaiter does not respond well with bleach. Other than that, it is very easy to clean! Just a little soap and water will do, and then you are ready to take out on the lake once again.
KINGREE 9PCS Headbands, Outdoor Multifunctional Headwear
Kingree is one of the most well-respected brands within the industry. Their face masks are a high-performance microfiber that will wick up the moisture better than almost any other brand. They are also solid on their pricing as well, offering at least ten examples at reasonable rates. There are so many multiple colors that you are sure to find something that will match your unique style. The only drawback to the Kingree brand is that it doesn't list a specific UPF rating. However, you can rest assured that this brand is made of materials that have a reputation for solid UV ray protection.
JIUSY Lightweight Thin Neck Gaiter
The JIUSY Lightweight Thin Neck Gaiter is comprised of a lightweight Lyrca material that is soft, elastic, and dust resistant. This Lycra is a solid option for protecting you from sun, dust, and wind. These neck gaiters stretch out well and are definitely a solid unisex option as well. They are thin so it won't make your face too hot. However, at the same time it will also protect from harsh winds during the winter months. The only issue you might have would be that this fishing face mask does not protect you from any type of snow.
Meilaier UV Fishing Mask Moisture Wicking Headband
The Meilaier UV Fishing Mask is also an excellent choice because it does a solid job of keeping out harmful bacteria. The Meilaier is made of microfiber polyester, which is an effective material for not allowing moisture to fester within your mask. You will also come to appreciate the Meilaier's UPF 50+ designation, which will ensure that 95% of the sun's UV rays won't be beating down on your skin. Additionally, you would also like this brand because the manufacturers have taken particular pains to ensure that all of the stitches are done correctly. They did this in order to prevent skin chafing and irritation. After trying out this brand, you simply won't want anything else.
Salt Armour Protective MicroFiber Face Mask Shield
The Salt Armour Protective Face Mask Shield is a solid, underrated product. Some of the benefits of this face mask would include such characteristics as being consistently more durable than their competitors; possessing the safety to be able to protect you from sun, wind, and insects; and it has that same crucial ability to quickly wick away moisture. Additionally, the icing on the cake would have to be the skull image on the mask, which is definitely something that would make you stand out from the rest of your fishing buddies. 
DUWOEXT Balaclava Breathable Lightweight Fishing Face Mask
When it comes to the Duewoext Fishing Mask, one thing is for certain: you will never investing in this brand of this fishing gear. The breathable Balaclavas material not only protects your face, neck, and head, but it also has an odorless, eco-friendly design. It will always be a versatile brand that you can wear in both winter and summer. Additionally, it will always have a fully adjustable opening to fully fit any pair of sunglasses you might own.
JOEYOUNG 3D Face Sun Mask Headband for Fishing
Traditional fishing sun masks will come in patterns that are, in no uncertain terms, pretty bland. On the other hand, a Joe Young 3D Face Sun Mask will often come in patterns that are in a 3-D color or something with very crazy patterns all across it! You will definitely find these designs impressive, however there is no verifiable proof of how much UPF protection this mask will afford you. The makers of this mask do claim that it will block at least 95% of the sun's UV rays. They have solid wicking features, and they will fit both teenagers and adults with ease.
Why Every Fisherman Needs Their Fishing Face Mask 
You might think that a fishing face mask is a great luxury within your fishing gear, but if you are going to take your fishing hobby seriously, then it is definitely a must-have for your fishing supplies. Indeed, there are many reasons why a fishing face mask is important. Consider just a few of these advantages: 
They will help you to prevent cancer. 
One of the main reasons why you should wear a fishing face mask is because it will help you to prevent cancer. It will cover your face and help keep your skin protected from the sun's UV rays beating down on you. Moreover, there is one common misconception among outdoors people. Many individuals think that as long as the sun isn't out, they are okay. Science has proven this isn't true, so you should even wear a fishing face mask on overcast days if you are going to be outdoors for hours on end. 
It will clear up your vision.
Simply put, a fishing face mask will help you see more fish. No, a fishing face mask doesn't come with magic powers or some kind of fancy, technological radar system, but it will always contain fabric with solid moisture wicking capabilities. This means that your glasses are less likely to fog up and your skin will remain dry, producing less glare. More visibility on the water always means having a better chance to catch more fish. 
It offers you the ultimate protection. 
if you've ever arrived home after a long day on the lake, you know the sense of accomplishment you feel if you have a load of fish to cook. However, every rose has its thorn, so you also probably know the feeling of sheer exhaustion from being beat about by the wind. It hurts, and there is no other way to put it. However, a fishing face mask will act as a barrier between your face and the wind. It will help you to still have plenty of energy left when you get home. 
If you have ever questioned your need to get a fishing face mask, then by all accounts you had better rethink your opinion and go ahead and get one at your local fishing supply store. They are definitely a valuable asset when you are out at your favorite fishing spot!
P.S. I'd Love Your Support On YouTube