Chances are you've heard about regular fishing. You have probably really enjoyed trying to catch such species as Smallmouth Bass, Chinook Salmon, and Steelheads. That's all well and good. However, have you ever heard of magnet fishing? If you think this is simply another version of fishing for your next meal or for that great photograph, then you would be wrong. No, magnet fishing is kind of like metal detecting, but it's in the water instead of on land. It's a very fascinating hobby, to say the least. Sound interesting? Have I piqued your interest? Are you considering taking up this neat hobby? Well, when it comes to magnet fishing, here are some things that you will need to keep in mind: 
Magnet Fishing Defined
Before you can take up magnet fishing, you will need to know just what exactly it is. Simply put, magnet fishing is using a rod or rope with a neodymium magnet to find different objects in a given body of water.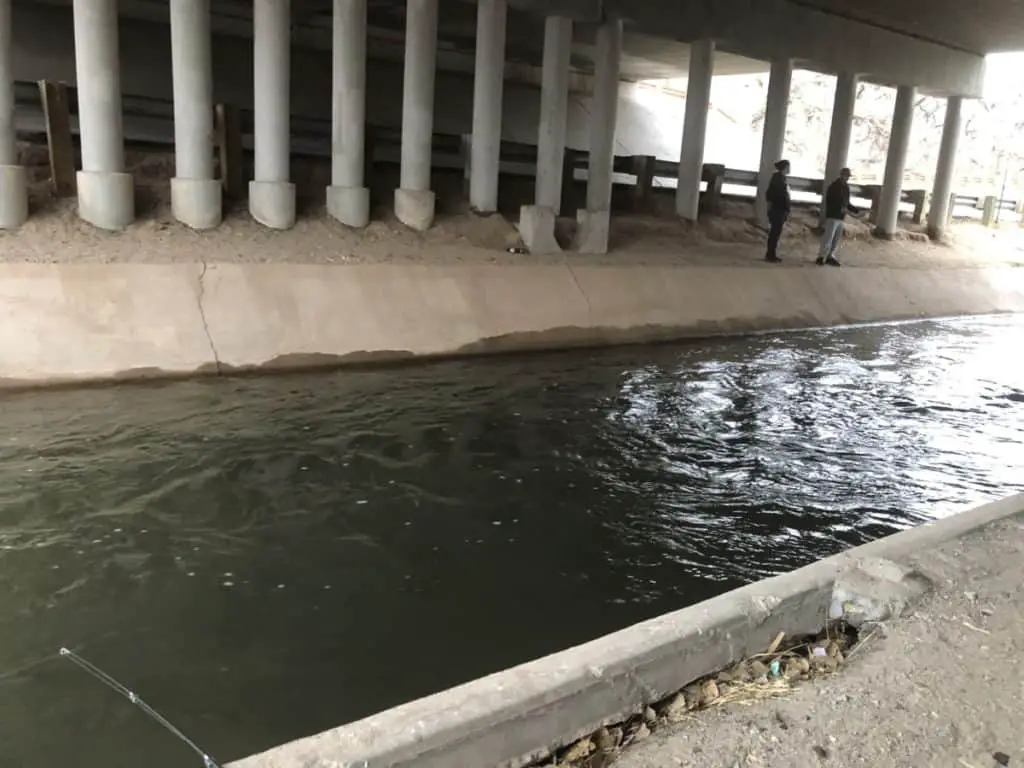 If you have ever wondered what types of items might have settled in your favorite body of water, then chances are you would enjoy the pastime of magnet fishing. Indeed, there have been many unique experiences that many of these magnet fishing hobbyists have had. Magnet fishing is a great way to not only incorporate getting out in nature but also elements of history and geography as well. You truly might be surprised at some of the things that end up getting settled on the water floor. Indeed, the element of surprise is something that many magnet fishing hobbyists truly enjoy. You truly never know what you might find next! Add in the fact that this is an inexpensive hobby, and you truly have something that many individuals can truly enjoy.
Getting Started With Magnet Fishing
Does this hobby seem appealing to you? If so, you are probably wondering how to get started. First of all, you will need some items to act as the hook, line and sinker. Such things as a thread locker, neodymium magnet, a strong rope, head coverings, some sunscreen and sunglasses, a bucket and brush, knives, gloves, and an up-to-date first date are all considered essential items for any magnet fishing excursion.
Of course, there are extras you should consider as well. Such things as hand sanitizer, microfiber towels, waterproof boots or shoes, grappling hooks, a portable chair, waders, heavy-duty trash bags, and mesh bags are all things that you could consider to make your experience more enjoyable.
Magnet Fishing: the Importance of an Effective Magnet
Of course, it goes without saying that the name of the game in magnet fishing is magnets. Of course, not just any magnet will do. Considering that some of the items you will catch have been in these watery depths for years-sometimes even decades-you will need a magnet of top-notch strength. Part of the reason why you need a magnet that is as strong as possible would be simply because of mother nature. Naturally, some of the items sitting at the bottom of this lake or river will have accumulated various debris such as algae, vegetation, soil, rust, and the like. However, a stronger magnet will not only compensate for these issues, but they will also help you catch much bigger finds as well.
Getting the Best Magnet For Magnet Fishing
Of course, there are some characteristics that are a must-have when you are considering a magnet for your new hobby. First of all, a good magnet fishing item will possess a metal that is crafted of neodymium, simply because this element is not only relatively compact, but it also is characterized by a tremendous pull force. This is because a neodymium magnet is a rare-earth magnet, meaning that it can often last for as long as a century or more as long as it has been properly stored. Because these are absolutely the best kinds of magnets money can buy, one needs to be very careful with them. First of all, keep them away from electronics. Secondly, never, I repeat, never, place two of these types of magnets together; they will often shatter from the brute force they generate. In that same regard, all neodymium magnets will have a pull force of at least 500 pounds, and that is the minimum needed in order to have a good magnet fishing experience.
Of course, if you are really looking to be a heavy-hitter in the field of neodymium magnets, then you will want something higher than just (I say just! LOL) 500 pounds. For example, there is the option of the 800-pound magnet, and this will definitely allow you to lift practically anything out of the water. It is literally the Incredible Hulk of magnets. However, we can even do one better than that: the 1000 pound magnet will help you get even the most sunken water treasure buried in the depths. Consider these options for the magnet fishing time of your life!
Fishing Magnets: Must Have a Solid Magnetic Field Strength
Of course, you will want to make sure that the grade of your magnet is as strong as possible. Generally, you will want to have a magnet with a grade of at least N42. It's also definitely important to realize that Neodymium magnets are graded according to the material they have been crafted with. Simply put, the higher the grade of the magnet, the stronger this magnet will be. This is why you want a number of at least "42" following the "N" designation on your magnet. However, if you can get a magnet with a higher ranking, go right on ahead.
Either way, you should always remember that the highest rating for this important piece of magnet fishing equipment is N52. If you buy one with this rating, you are definitely going to ensure that you retrieve all kinds of things from the ocean, river, or lake floor. However, even with a device with a rating of just N42, it is sure to ensure hours of magnet fishing enjoyment.
Be Sure to Get a Good Rope for Your Magnet Fishing
Of course, getting a strong magnet is just the start. The next thing you will need to do would be to get the strongest rope possible for your magnetic fishing activities. For one thing, you will need a rope that is at least fifty feet in order to allow you to fish in both shallow water and some deep areas. Also, a rope this size will be good if you plan on standing close to the water. However, it does have it's limitations.
For instance, if you plan on fishing in an area that is very deep, this rope may not be long enough for you. Moreover, if you are fishing from a bridge or in another location that is far from the edge of the water, you probably should go with a rope that is one hundred feet in length at the very least. Generally, the best rope to use would be one that is comprised of a solid nylon paracord. You will want a rope that possesses solid durability, elasticity, strength, ability to keep a knot in place, and a high abrasion resistance as well. These attributes are important because you might encounter various conditions where the magnet might get snagged on something. Obviously, you would need a highly durable rope in order to get the magnet freed up again.
It is a common misconception for beginners to believe that all paracords are created equal. Unfortunately, this just isn't the case. For starters, most paracords will have varying degrees of strength simply contingent on how the cord was constructed. One example in question would be one particular nylon paracord, which is not only fifty feet in length but it also possesses a 4mm type 3 designation as well as seven core yarns that are braided just right to give it a minimum strength of over 550 pounds. When you pair this rope with the 500-pound magnet, you have a solid one-two punch for catching all kinds of items within the water.
Guard Your Supplies Well
Of course, like any other hobby, you will have your supplies to look after. In the case of magnet fishing, you should have suitable for each and every magnet fishing excursion you undertake. The minimum amount of gear you need would be a bucket for proper storage of your finds, a brush for proper disposal of your debris, and tough gloves for pulling the rope better and for handling any rusted or sharp metal you might encounter. You should also consider bring a small plastic container for storing any other metal bits you might need for later. This container would be great for storage of hooks, lures, nails, and your grappling hooks.
Be Sure To Look After Yourself
Of course, you should strongly consider wearing a hat, sunglasses, and some sunblock simply because of the fact that you will often be doing this hobby in areas with a lot of sunshine. Along these same lines, you should get some insect repellant, simply because being around the water often means you will be closer to mosquitoes. If you are doing your magnet fishing in swamps or wetlands this is especially important.
Keep Your Knots in Mind As Well
In order to be successful in this hobby, you will also need to have strong knots. Ideally, the best knot for magnet fishing would be one that is self-tightening because it will provide the most secure hold possible on the magnet. Of course, if you are also a fish angler, then there are probably quite a few knots you already know of that you could try. First-timers often have a lot of luck with the Palomar knots when they go magnet fishing. 
Just Where Should I Go Magnet Fishing?
Of course, you're probably thinking all this information is well and good, but just where are some good spots to go magnet fishing? That's a good question, and there are actually great places to engage in this hobby. First of all, you want to look for areas that have a lot of history to them. Places such as abandoned quarries, old wells, homesteads with nearby rivers, and old battlegrounds can often yield some very interesting finds. You never know what kind of historical items you might be able to drag up, and who knows? You might even pull up a museum piece addition!
Of course, even if you're not into history that much, there are still plenty of places where you can do your magnet fishing. Indeed, some people simply enjoy the thrill of finding something free, the thrill of the chase, if you will.
For example, one of the best places to do magnet fishing would be in a pond, creek, or a dam. Many individuals have reported some interesting finds in these places for sure. However, just because a place hasn't been frequented that much by other people doesn't necessarily mean that it isn't a good spot. You also could try your luck in countryside waterways or remote streams, simply because you might have a shot at finding something that has been undisturbed for a long time. Of course, any old well or drain would offer you a unique opportunity to engage in this "thrill of the chase." Naturally, going to a parkside pond would be an example of an opportunity for some unique finds as well. 
Magnet Fishing Will Often Reward Those Who are Persistent
If you are persistent, then you will often have a lot of unique finds when you are doing your magnet fishing hobby. People have found all kinds of things from their magnet fishing hobby, including wedding rings, bullets, antiques, and many other things. Of course, even if you don't find anything of value, you are still doing society at large an incredible favor simply by ridding the waterways of scrap metal pollution.
In Conclusion
As you can see, this can be a very rewarding hobby. Even if you don't land anything of value, just the feeling of satisfaction when you hear that "clink" sound will make your endorphins rise. Of course, you need to make sure that you keep your safety in mind and never fish close to a large metal bridge. You also should make sure that you get permission to do your magnet fishing if your chosen waterway is on private property. All that aside, this is definitely a thrilling new hobby that has taken the United States by storm in the past decade!