Striped bass are one of the most popular game species in the United States. Striped bass, also known locally as linesiders or "stripers" have become a staple in the fishing world for their jumping habits, contributing to the popular tactic of "jump fishing."
This type of angling is where a fisherman will sight fish for schools of them breaking in certain areas of their lake or reservoir. In the low light of the late evening or the early hours of the morning, stripers are known to boil to the top of the water. But why do Striped bass jump in the first place?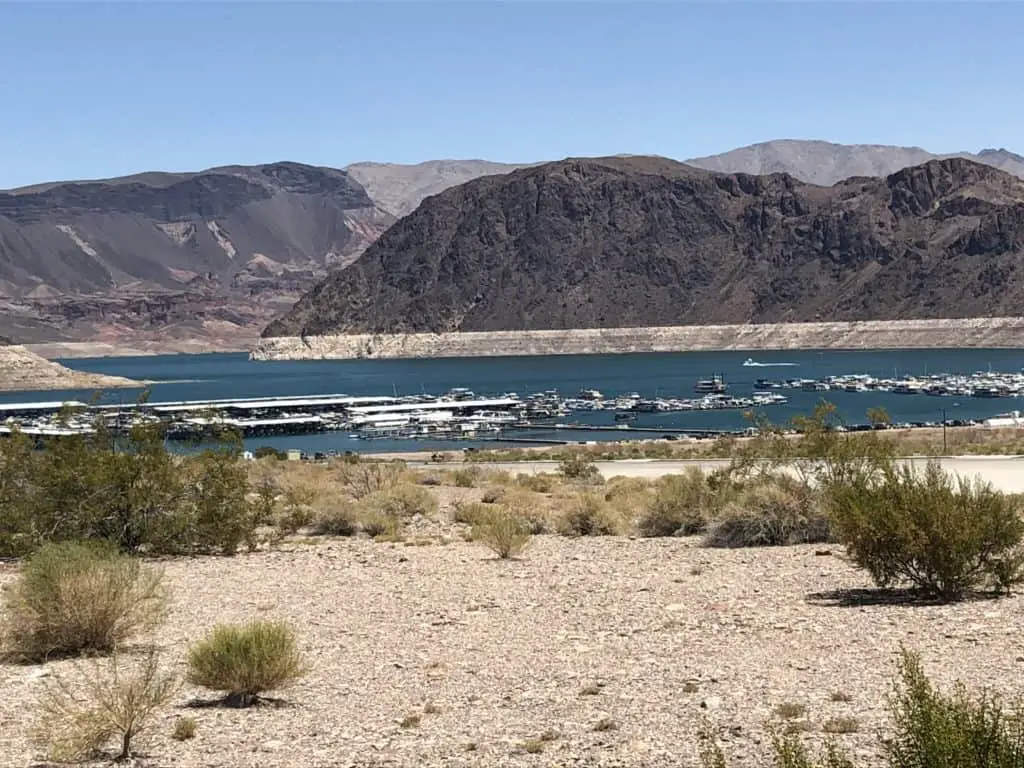 Striped Bass, are known to jump out of the water while hunting their prey. If their next meal is swimming in schools near the surface of the water, they will swim up and launch themselves toward it, even breaking and jumping over the surface of the water.
Since the 19th century, Striped bass fishing has been both a freshwater and saltwater favorite for a number of fishermen across the United States, including both the East and West coasts, larger reservoirs and lakes, and in river systems spanning throughout the country.
Once mature, these fish average out between 20 and 40lbs, with some weighing in the triple digits. The largest striped bass ever recorded, caught in a fisherman's net 1896, weighed in at 124lbs. The largest striper ever landed by an angler, however, was caught in 2011. The 81.88lb monster was successfully landed by Greg Myerson, who currently still holds the World Record to this day. The fish measured 54in in length when Myerson pulled it from the waters of Westbrook, Connecticut nearly eight years ago.
But he didn't catch this trophy by jump fishing, because as most people could recon, world-record sized trophy fish don't just jump out of the water, unlike their smaller counterparts.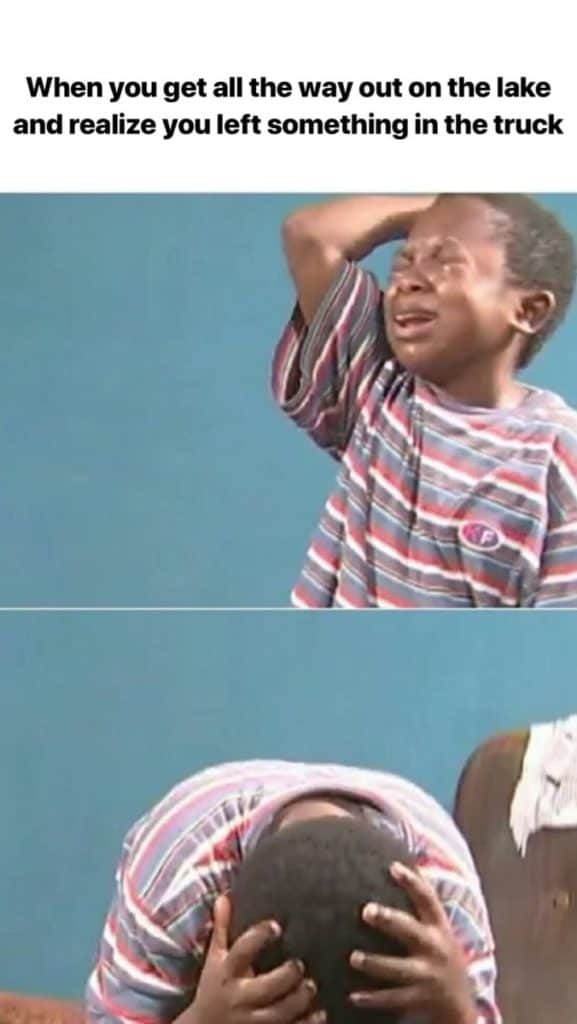 FREE Printable tackle box checklist HERE
When feeding, striped bass are known to choose one desired food and stick with it. Based on the conditions of the water and the time of year, these selective fish will search for specific prey on which to feed. For example, they'll communicate to one another what looks good to eat and they have been known to reject anything else, making the search for stripers even more difficult.
Stripers, however, are also known to jump out of the water while hunting their prey. If their next meal is swimming in schools near the surface of the water, they will swim up and launch themselves toward it, even breaking and jumping over the surface of the water. This has proven true for topwater fishing, as Striped bass can locate their prey (namely Shad, Anchovies, etc) on the surface of the water, and launching themselves toward the surface to take it is an instinctual to them.
Schools of striper will do this from time to time, depending on the location of the feeding area and what the temperature is like outside. In the summer months, the area nearest the dam of a lake or reservoir can be a great area to watch for jump fishing, while the estuaries and smaller offshoot branches of the lake can be better for the winter and fall months. When in doubt, ask the locals where the water is breaking and what kind of bait has been working in their area.

For many fishermen, the question of whether or not striped bass even jump in the first place is still up in the air (no pun intended but always appreciated.)

Zooplankton: What are they, and how do stripers feed on them?

Zooplankton, a word derived from ancient Greek meaning "animal" and "wanderer," are microscopic organisms found throughout most bodies of water, both freshwater and saltwater, around the globe. These bodies contain many different species of Zooplankton and other smaller prey, which are consumed by Shad and other bait species and are then, in turn, consumed by striped bass. Notable fishermen have discovered a tactic for striper fishing playing on that same food chain, however it also greatly improves the success of fishing for stripers at night. 
Zooplankton and smaller bait fish are known to be attracted to bright lights, leading anglers to develop waterproof LED systems which, when dropped below the surface, lure the bait fish toward the light.
Once schools of these fish start gathering around the lights, stripers come up from the depths of the cool water below and feed on their prey. This method of striper fishing has been largely effective since it first became popular in the late 90s and early 2000s, and can be used when fishing from a boat or from the shore. The general consensus of the striper fishing community is that green LEDs are most effective in attracting bait and plankton, while other types of underwater lights can be used for a variety of species. Simple Crappie lights can be made with everyday items such as car headlights and Styrofoam, and can be quite effective depending on the weather conditions and the species population in your area.
Hydro Glow is a reputable brand for deepwater stripers, however it's a safe bet to compare brands and see what works best for yourself. Just to name a few:

For first-timers, the TIMMRAIN 1200 LM fishing light is critically-acclaimed and relatively inexpensive. At $17.99 on Amazon, it's a great buy for those new to the striper game or who just want to test the waters without breaking the bank. This item currently has the highest rating among 17 reviews on Amazon, and has been given four and a half stars.
Amazon's choice, however, takes second place in the ratings, also with four and a half stars between 102 reviewers. The Linkstyle 12V 1000 LM bait finder light is also an LED light, which can be effective down to about 20 feet below the surface. This item is equipped with an eye ring at the bottom in order to connect a weight when submerging. Although it's equipped with 200 less lumens than the TIMMRAIN, this light makes up for it in depth capabilities, which beat out the TIMMRAIN by a hair.
As stated before, the Hydro Glow GreenHydro is a high-output LED light that has gained attention for its effectiveness in attracting hordes of baitfish in the path of its green glow. The Hydro Glow radiates 4000 LM beneath the surface, making it an effective tool for charter captains and average Joes alike.
Aside from using the glow of the light to attract prey at night, striper fishing during the day is a whole different can of worms. You may be asking "Hey man, what good is it to have glow lights if I'm fishing for stripers during the day?" Well, whether you're searching for jumping striped bass for looking for an early 4:30p.m. dinner buffet, always follow the birds (maybe they're serving striper.)
Hey FISHMONGER – make sure to check out my FISHING RESOURCES page.
I digress. During the day, when using your glow lights is pointless, the seagulls and birds dive-bombing the surface are also great indicators for schools of baitfish and where they like to hang out.
Whether fishing from a boat or from the shore, the direction in which the birds are circling and touching down will give you a good idea of where to drop your hook. This method of fishing has been used for thousands of years, and it still remains tried and true to this day. Watching the wildlife around you helps to develop a keen sense of what to expect, and will allow any great outdoorsman or woman to pinpoint just what they're looking for.
Stripers are evasive, smart creatures and should be treated with respect. Using these tips and suggestions can help you in your own adventures in the outdoors.