Crappie is some of the most popular eating fish in North America. However, to catch them, you'll need to make sure that you are using the right baits. Minnows are one of the best ways to get a crappie to bite.
So, how to fish for crappie with minnows? The technique you use when fishing with a minnow will often depend on the condition they are in. If they are alive, it's best to hook them through the tail, or the top of their back. If they are dead, you might want to hook them through the snout and mouth. You can get the best results by jigging or trawling. The best type of hook to use can be found on my Resources Page Here.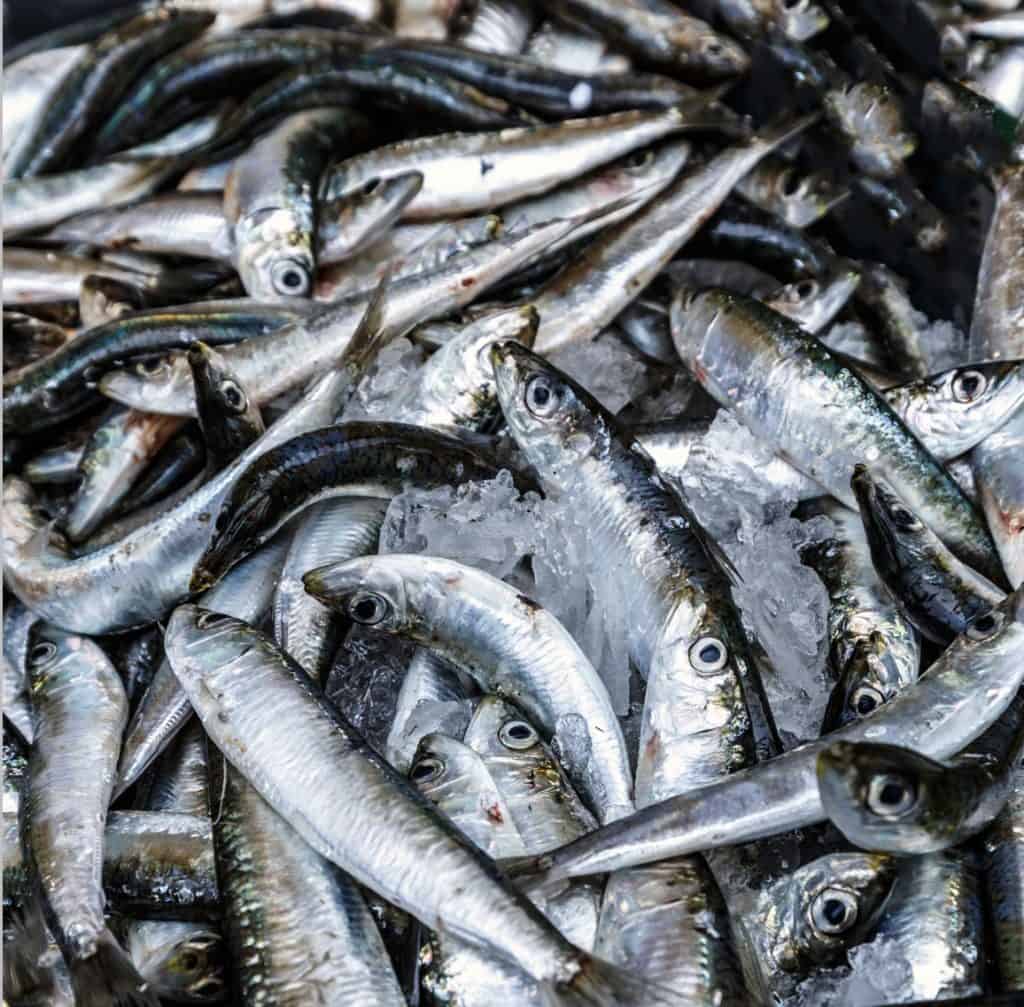 There are a few things that you'll need to know to give yourself the best chance of catching. Let's look at some of these.
Here are some good hooks for crappie fishing. size 8-12 are great!
How To Hook Minnows When Fishing For Crappie?
There are several hooking methods that you might want to explore. The most effective one will depend on whether the minnow is alive or dead. Hooking them through the tail or back is good if they are alive. However, if they are dead, you might want to hook them through the mouth.
One of the biggest factors that will determine whether you land a crappie will be the way that you hook the minnow. This will impact the way that the bait will move through the water. It will also change the type of fishing techniques that you use.
It's generally best to use live bait. This will produce the most realistic movement. However, they will also require a special hooking method, to ensure that they live for a long time. It's best to hook them through the tail and back. This will make sure that you are missing any vital organs, so they'll be able to stay alive and swimming. Even if you do this, you might need to rebait occasionally.
When fishing with live bait, you'll need to wait a few seconds before you pull on the line, to set the hook.
If you pull it too early, you risk pulling the bait out its mouth, losing the fish. Often, this technique can take a lot of practice to master.
If you are using dead minnows, you'll need to set the hook in the mouth or snout. This will give you more control, allowing you to create the impression that the fish is swimming.
Need CHUM ? Here's an article you might like about chum for crappie.
Also, when using this technique, the hook is in the front of the minnow. When the crappie takes a bite, you'll be able to set the hook immediately, giving you a better chance of hooking up.
In many cases, you'll need to experiment with a few types of hook positions, to find the one that works best for you. It can help to keep a fishing journal, so you'll be able to keep track of the results you were able to generate with each hook position.
What Method To Use When Fishing For Crappie?
Once you've got the hook set, you'll need to decide what method you're going to use. In some cases, you might want to park your bait over the crappie, dropping the bait on top of them.
At other times, it might be best to jig past them. The right approach will often depend on what the conditions are.
There are several techniques that you might want to use. First, you might want to drop your minnow over the area where you suspect the crappie will be.
In most cases, they tend to stick around brush piles of timber, as this gives them plenty of cover. If you do this, they will come out of their shelter to feed, latching onto your bait.
In other cases, you might want to take a more active approach. In this case, you'll need to jig the minnow past the place where the crappie is hiding. The movement in the water will make it easier to spot, so the crappie more likely to eat them.
If you want to take the jig approach, you might want to consider attaching a float. This will prevent the hook from getting tangled on any underwater obstacles. It can often help to use a pencil float.
This ensures that, when the fish bites, you'll notice the lure ducking under the water, signaling that it's time to start reeling it in.
When deciding which approach to use, it can help to know a little about . During the spring, they tend to be the hungriest, eating a lot of bait.
This makes them relatively easy to catch. During the summer, you might need a little more effort, trolling around weeds.
As the fall sets in, the crappie becomes the hardest to catch. It's best to look around weeds and underwater obstacles. In the winter months, the crappie tends to slow down. But, if you bob the minnow up and down, they should find it and take a bite.
If you aren't sure about the right technique to use, try a few. Vary the depths and tactics, to see which one produces the best results.
The good thing is that crappies don't tend to be too fussy, so if you present an attractive minnow as bait, you'll usually be able to land one.
How To Get Minnow?
If you plan to use minnow as bait, you'll need to know where to obtain them. There are two ways to get minnow. You can either catch them yourself, using a trap, or purchase them from the shop.
Once you have minnow, you might want to start breeding them, so you'll always have a continuous supply.
The easiest way to get crappies is by purchasing them from the store. These are a fairly popular bait, so you shouldn't have any problems tracking down a fishing shop that sells them.
If you can, try to get live minnows. As we mentioned, earlier, they can make a more attractive bait.
In other cases, though, you might want to catch the minnows yourself. If this is the case, you won't be able to use a hook, because they are so small. Instead, you'll need to use a trap.
You can buy these at most fishing stores. Or, if you want to save a little money, you can.
Once you have the minnows, you might want to breed them. You can do this by placing them into a tank and feeding them.
As long as you have a good mix of males and females, they should start to mate. This will ensure that you have a steady supply for future fishing trips.
Related Questions
Can I keep the crappies that I catch? This depends on the laws in your state. You'll often need to meet minimum size laws. In some cases, you'll need to apply for a fishing license. Check the local regulations before your trip.
Can you eat crappie? It is safe to eat crappie, as long as it's been prepared properly. It's best to clean it thoroughly before you start cooking.
You might also want to add a little more salt and seasoning, as it tends to have a more subtle taste than other species.
Final Thoughts
To get the best results when fishing for crappies with a minnow, you'll need to make sure that the hook is the right place. Then, you'll need to pick the right technique, to attract the attention of the fish. If you can do this, you'll be able to land crappie.